HONOLULU Family Fun Run Fundraiser
Put the "fun" back in fundraising!
HONOLULU Family is planning our first ever fun run and your school could benefit. Sign up now!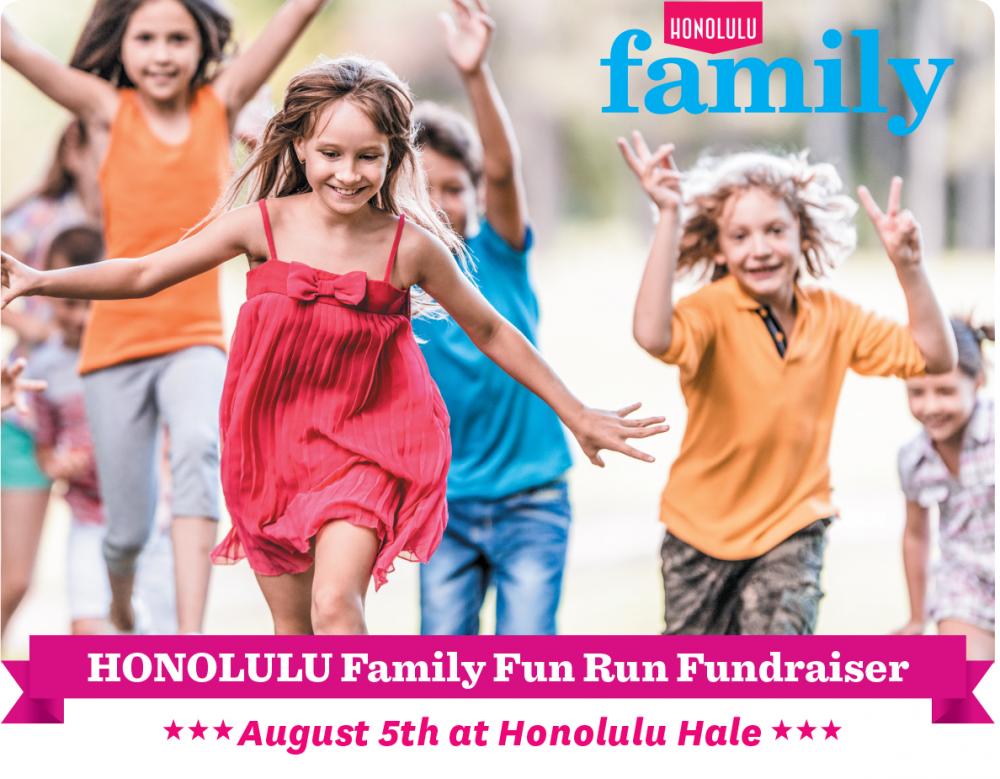 Fun-Run
Lace up your shoes and get ready for the HONOLULU Family Fun Run on August 5 from 8:30 to 10:30 a.m. This fun and festive event will get your keiki moving and grooving alongside you while raising money for your school. Want $3 from each of your designated entries to benefit your school? Register your school below.
Fun Run Details:
Keiki ages 3 to 10 years old can participate in a 500-meter dash. Family members of all ages can enter the 3k fun run, a leisurely walk/run with selfie stops, snack stations, entertainment and more.
There are two ways to enter:
• Keiki ages 3-10 years old: 500-meter dash. ($20 / $25 late fee after July 10)
• Family members of all ages: 3k fun-run. ($25 / $30 late fee after July 10)
Watch for the runners registration form soon!
Event Timeline:
• The HONOLULU Family Fun Run starts with the Keiki Dash at 9 a.m. The Family 3k will begin at 9:30 a.m.
• After the event, participants can head over to the Best of Honolulu Festival, presented by American Savings Bank, for even more food booths, entertainment, shopping and a keiki fun zone.
Questions? Call 534-7573.
Register your school today!
Fill out my online form.