Keiki Snack: Homemade Fruit and Veggie Leathers
If your kids dream of eating fruit roll-ups for breakfast, lunch and dinner, this do-it-yourself recipe using fresh fruits and vegetables could make that wish a reality.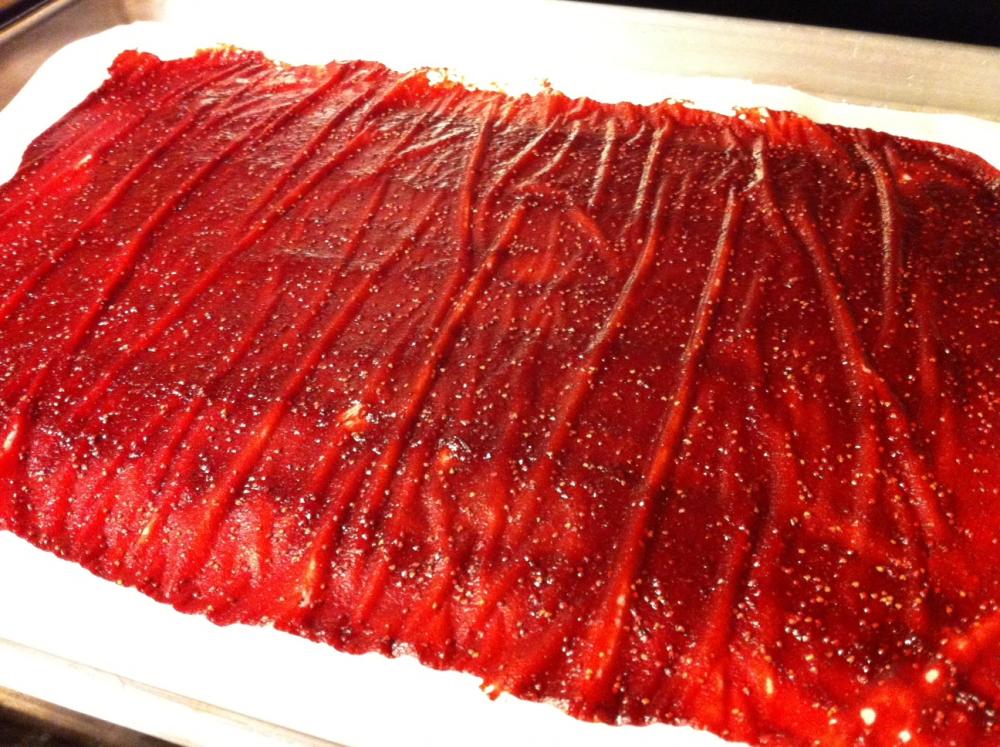 It's getting harder and harder these days to keep Ensen and Avery satisfied with healthier snack options. Who can blame them? Taking dried apricots, fresh fruits, and Wheat Thins to summer fun and preschool each day can get boring for a 6 and 3 year old. I admit, the last option isn't even that healthy.
The result lately has been more junk food sneaking into the daily options, particularly Ensen's backpack. In addition to his lunch, he typically takes three snacks to enjoy throughout the day. We have a general agreement that as long as two out of the three snacks are on the healthier, more nutritious side, the third can be something like cookies or sweets such as gummy fruits or fruit roll-ups.
I would love to go three for three in the healthier snacks category, but at the same time I'm a realist and don't want Ensen to go hungry during the day. If he had his way, he would gladly eat fruit roll-ups all day long, but being responsible parents, that isn't happening.
Or could it?
After reading a story titled "Fruit and Veg Leathers: Easy and Not Just for Kids" by the Associated Press the other day, Ensen's dreams of a fruit-leather-based diet could come true. I'm somewhat kidding here, but the piece did provide simple guidelines and recipes to make homemade fruit and vegetable leathers that kids and adults would enjoy. The kicker is that they are actually good for you and if this helps get more fruits and vegetables into our kid's diets, I'm open to ideas.
So guess what were doing this weekend as a family project? That blender that hasn't seen the light of day for months is coming out and we're going to purée some of the kids favorite fruits and veggies into what I hope will be accepted natural substitutes to the artificial enemies.
I anticipate apples, grapes and strawberries having the best chance of success. Avery loves tomatoes and onions, so we'll give that a shot too. As for broccoli leather, well that one may have to wait, but never say never.
I'm off to the store to find some xanthan gum.
---
Nathan Kam is a Honolulu public relations executive, husband and a proud daddy of two incredible kids, Ensen (6) and Avery (3). He enjoys cooking, gardening, traveling, blogging and golfing. You can reach him via email, Twitter, Facebook, LinkedIn or via his personal Kam Family Blog.