Here's How to Find Out If Your Hawai'i Primary Election Ballot Has Been Counted
Election officials are not accepting the excuse, "it got lost in the mail." Here's how you can check to make sure your ballot arrived.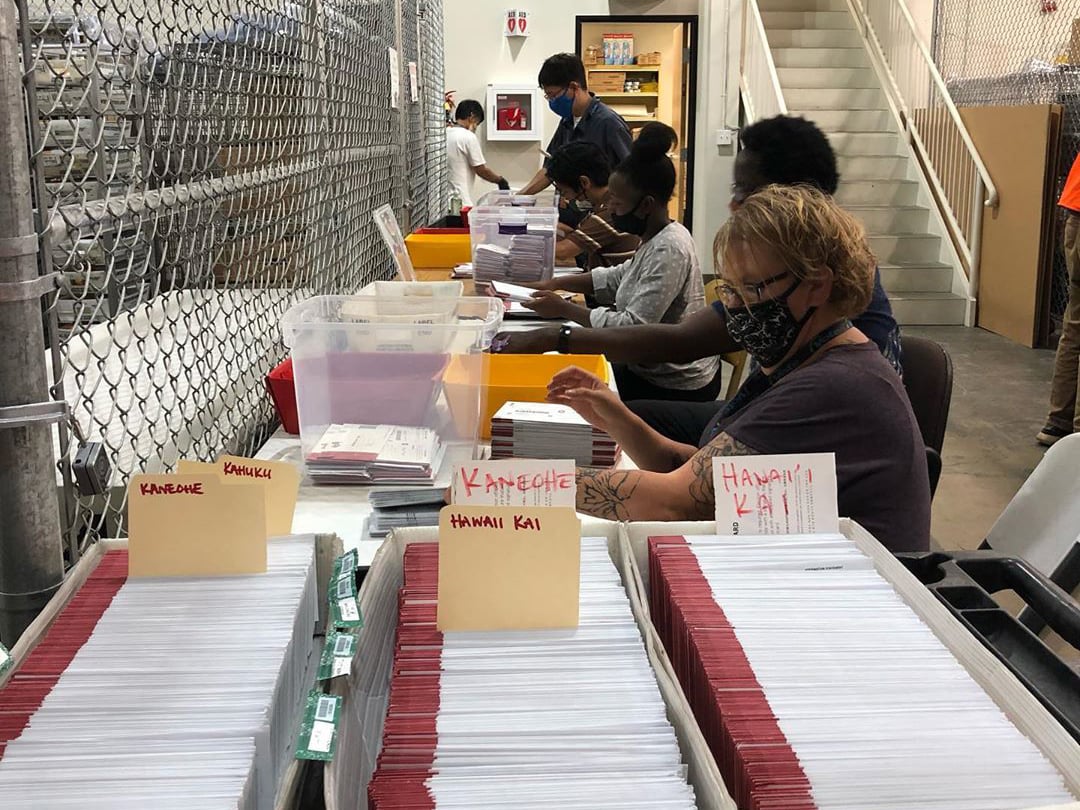 Photo: Robbie Dingeman
If you're reading this, I hope you've already mailed in your ballot—if not, it's too late. (Though you can still drop it in a collection box or vote in person at either Kapolei Hale or Honolulu Hale by Saturday at 7 p.m.)
Election officials recommended that people mail their completed Hawai'i primary election ballots no later than Wednesday, Aug. 5. If you're worried you cut it too close to the deadline, or you just want to be sure your ballot has been received without issue, there's an easy way to find out if it's been accepted and validated.
---
SEE ALSO: Hawai'i 2020 Primary Election Offers Voters Choices for Mayor, Prosecutor and More
---
Go to ballotstatus.hawaii.gov and make sure you know your driver's license or ID number and the last four digits of your social security number.
Click Start Here, then fill out your name, birthday and ID info.
The next page will tell you if you're registered to vote. From there, click View Mail Ballot Status. This page will tell you whether your ballot has been received, and whether it has been validated (meaning your signature on the envelope matches your signature on file). Once it says, "Status: Voted Mail Ballot Validated. Your Ballot has been accepted for counting," you're good to go. Download the sticker and congratulate yourself for participating in Hawai'i's first all-mail election!
If your ballot hasn't arrived or can't be validated for some reason, call the County Elections Division to determine if you will need to come in and fill out a replacement ballot before in-person services end at 7 p.m. Saturday, Aug. 8. For the City and County of Honolulu, the number is (808) 768-3800.
HONOLULU's Robbie Dingeman will be observing this year's primary election. Follow @honolulumag on Twitter for live updates on Saturday.