Help Name Sea Life Park's New Baby Dolphin
Meet the park's 4-month-old dolphin. Consider it your COVID-19 break for today.
Sea Life Park's baby is getting bigger. The Waimānalo park's animal care team says the almost 4-month-old bottlenose dolphin calf is curious, full of energy and doing well in key developmental milestones. Since her birth on Dec. 4, 2019, she has been bonding and swimming with her mother, BJ, and will stay with her for 12 months. Now, the park is ready to name her and asking for your vote.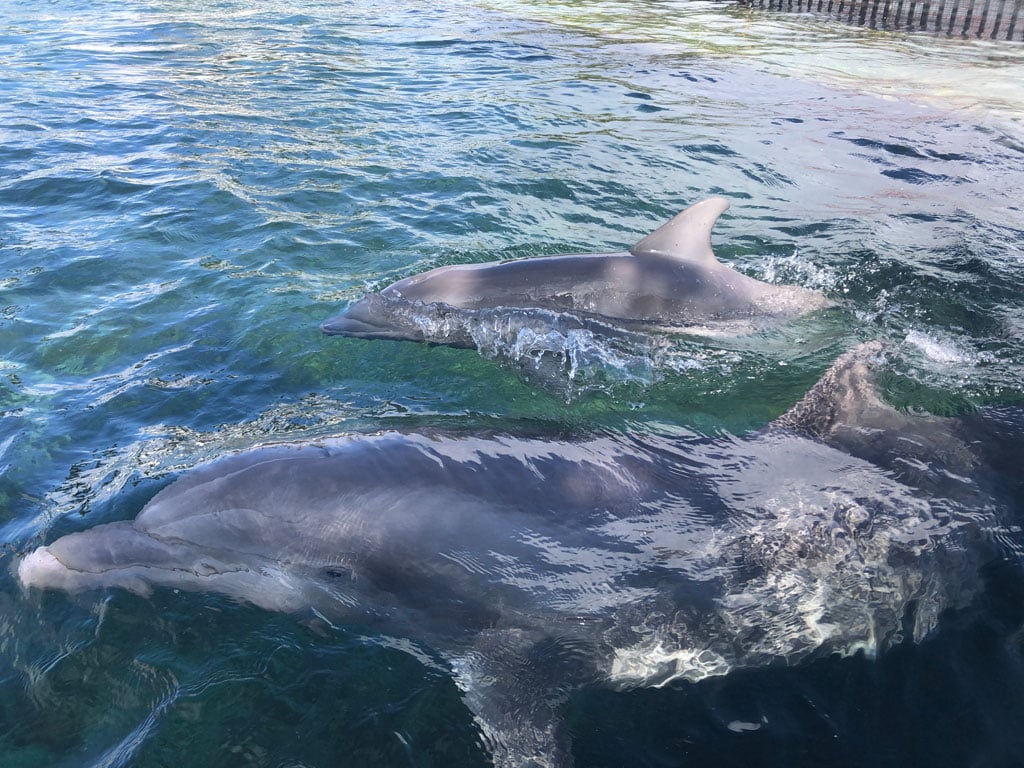 Here are the five choices:
Ho'oilo Kahaha (Winter Wonder)
Kailani (Sea and Sky)
Hokulani (Divine Star)
Mahina (Moon)
Mana'olana (Hope)
You can select your favorite name through Easter on April 12 at sealifeparkHawaii.com/babydolphin.