Hawaiian Host Celebrates 95 Years By Entering the Luxury Chocolate Market
Bonbon Appétit: Koho Bonbons are more than just eye candy.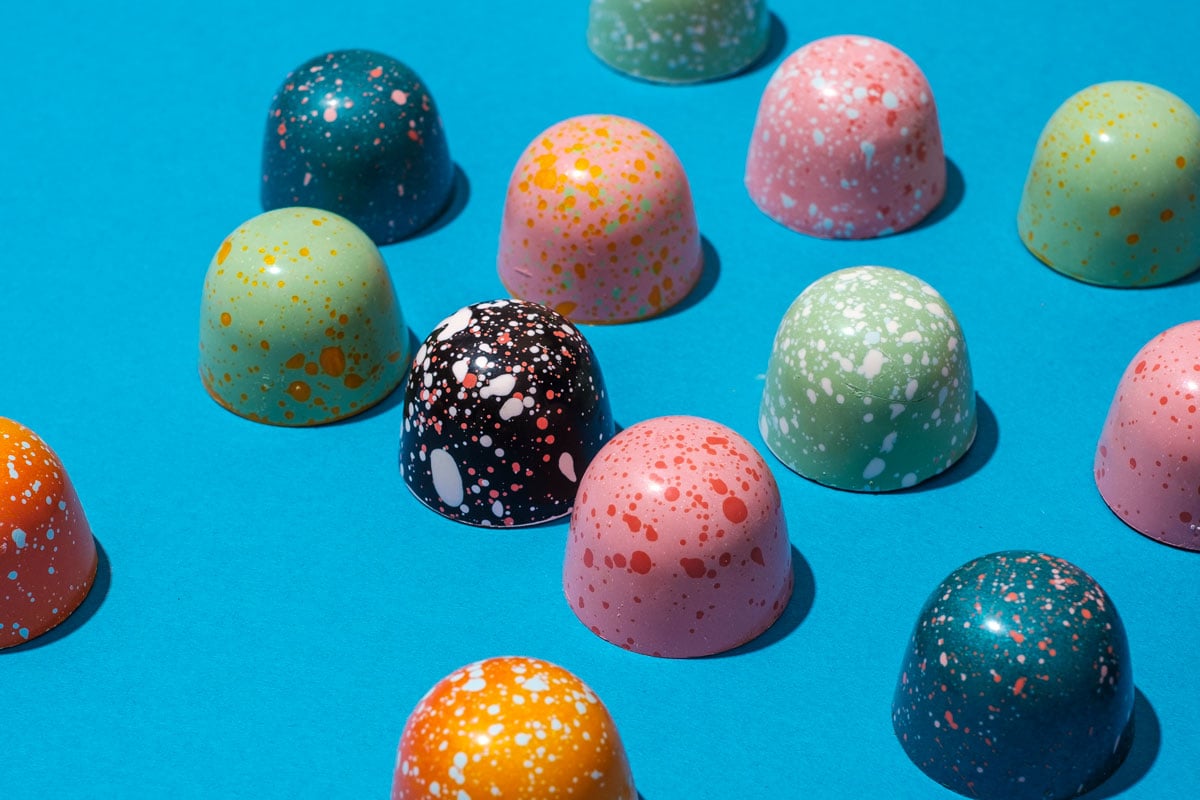 The visuals grab you first—row upon row of glossy chocolate bonbons displayed under glass, speckles dotting their pastel shells like visions of a psychedelic night sky. Then you remember who makes these bonbons—Hawaiian Host, famed for discount store chocolate-covered macadamia nuts, Caramacs and MacNut Crunch—and you come back to earth. Welcome to the new age of Hawaiian Host. Nearly a century after its founding on Maui, the king of bulk-packaged omiyage chocolate has entered the luxury stratosphere. "I saw the opportunity to elevate, innovate and take advantage of the white space in the market," says Theresa Tuxhorn, the company's director of global marketing. Pandemic aside, luxury brands spanning retail to hotels and restaurants had thrived in the Islands, Tuxhorn reasoned, "so why not a luxury chocolate brand that's made in Hawai'i?"
SEE ALSO: A Chinatown Chocolate Factory Whose Entire Profits Help the Homeless
Koho, the line of bonbons that debuted in 2021, features Island-themed flavors including liliko'i, guava, mango ginger, Hawaiian sea salt and Kona coffee—all oozing with caramel—and macadamia nut praline. The chocolate and mac nuts are local: The cacao is grown on O'ahu's North Shore, and the macadamia nuts on Hawai'i Island (Hawaiian Host bought Mauna Loa Macadamia Nut Co. from Hershey several years ago). At Koho's sleek, glass-fronted boutique next to Longs Drugs at Ala Moana Center, the bonbons are a splurgy $3 apiece, slightly less in boxed sets. The shop is a pop-up, a metaphoric shooting star in that psychedelic sky; it's slated to close in October. But as with many things in this universe, you can always go online for your Koho bonbon fix.
1450 Ala Moana Blvd., (808) 966-8119, kohochocolates.com, @kohochocolates