Hawaii Real Estate: Question of the Week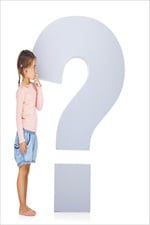 My family is looking for a rental in town. We finally found the perfect rental, but our children would have to attend a different school and we want them to continue to attend their same school. Do we have any options?
-Lani
Hi Lani!
Thank you for the question! According to Hawaii law, all children are required to attend school in the geographic area in which they live. There are however, exceptions to this rule which can be granted by the Department of Education (DOE). These are called "Geographic Exceptions," and here is a brief rundown of what you can expect if you apply for one:
A geographical exception is granted with the welfare of the student in mind. Priority for these exceptions are given to children whose school is not in good standing under the No Child Left Behind Act (NCLB). You can find a list of these schools on the Department of Education Systems Accountability Office website. For a more user friendly ranking system, you can find information in Honolulu Magazine's "Grading the Public Schools" issue from last May. Updated rankings of schools will be on newsstands in just a couple of weeks, with charts that include each school's NCLB standing, math and reading scores and parent, teacher, and student satisfaction scores, all compiled from official DOE data.
Priority for these transfers is based on both academic and economic need, so if you feel your children will have greater academic success at the school they are currently attending, that could be a great reason to apply for this exception. After these students, the next priority is given to students who have siblings attending the school already, children of staff members and children who want to participate in programs and extracurricular activities not offered in their current school. Exceptions can also be granted to children whose parent's workplace or after school activities are in different areas.
For more information on this program or to apply, visit the Geographic Exception website. You can also pick up an application form in any public school. Good luck!
The Real Estate Question of the Week is a new feature on the Honolulu Magazine Real Estate blog. Have a question related to buying, renting or selling real estate? Email me!