Hawaii Credit Union Helps Make Biz Kid$ programming on PBS Hawai Possible
Hawaii Credit Union League donated nearly $12,000 to underwrite the Biz Kid$ programming.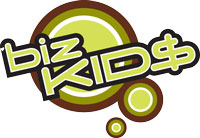 Biz Kid$
Biz Kid$ teaches children how to make and manage money. Produced by the creators of the Emy Award-winning series Bill Nye the Science Guy, Biz Kid$ stresses the importance of saving, budgeting, investing and giving back to the community. A total of 26 episodes, which began airing on March 5. 2011, will run throughout the year. Topics range from "The Art of Negotiation" to "The Marketing Mix" and "Hidden Careers" among others.
In choosing to donate to Biz Kid$, the Hawaii Credit Union League, on behalf of Hawaii's 85 credit unions, believes "that PBS Hawaii's commitment to quality programming provides the perfect venue to teach and promote the values of savings, budgeting and investing through Biz Kid$," says League president Dennis Tanimoto.