Hawaii beach-inspired Panties
Gypsy is a new line of comfy, flattering undies made on Oahu.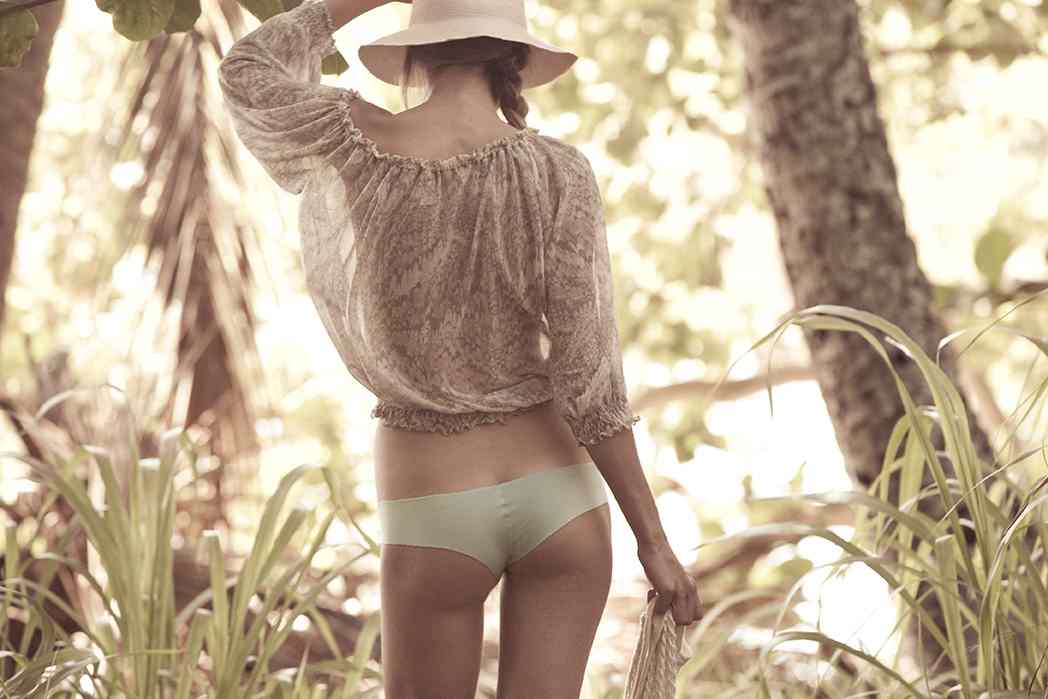 After working in fashion photography in New York City, Kate Ruggiero moved to Oahu three years ago. Inspired by Hawaii's beaches and lifestyle, Ruggiero decided she wanted to learn how to sew a bikini, and for her 30th birthday, some friends gifted her with sewing lessons.
Because bathing suit fabrics are so stretchy, they can be difficult for beginners to work with, so she modified her goal and, working in stretch cotton, crafted some undies instead. Her design provides a lot of coverage, but because Ruggiero leaves the seams unfinished, the panties lie flat, avoiding lines visible through clothing. Ruggerio calls them "kind of a Brazilian hipster" style.
The new panties were so soft and flattering, word spread and all of her friends wanted her to sew them a pair. Realizing she was on to something, Ruggiero launched her own line of underthings, called Gypsy.
"I love lazy Saturday afternoons," she says of her inspiration: lounging around the house in underwear that is "romantic and sexy but not trashy." The Gypsy panties are in "fun prints, but still mature, rather than super girly."
The hand-sewn panties are $24, You can find them at Olive Boutique in Kailua, Shasa Emporium, at Kahala Mall, and on Maui, at Pink by Nature. Or, order them online directly from Gypsy's website.
Ruggiero's second collection of underwear is due out in September—look for sweet, 1960's style prints, as well as a stretchy teal—and she's working on a bandeau bra. But she hasn't given up on her beach dreams of making bikinis, which will roll out next.