Haunted Houses in Honolulu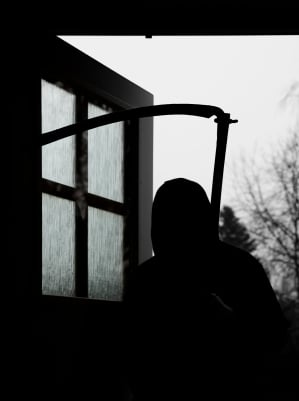 If you are looking to get spooked this Halloween, check out these haunted houses.
Nightmares Live transforms an old, abandoned warehouse into what they describe as "a living horror movie." It takes you through a horror-filled maze where iconic baddies are recreated, including Chunk the Clown, Freddy Krueger, and Jason to name a few. Actors bring these characters to life with special effects. Open every night through Oct. 31, 7 p.m. to 1 a.m. Tickets are $13, $20 for a premium pass. 805 Ala Moana Blvd. For more information, visit hauntedhousehawaii.com.
Haunted Plantation features a cast of 40 actors who will terrorize and thrill you as you walk through the plantation and inside the haunted house. It was even listed as sixth in the nation on a list of the "top 10 haunts that will scare the bejezus out of you in America." Children under 13 are not permitted, kids 13 to 15 need an accompanying adult. Open the 29th through Oct. 31. Tickets are $10, $15 for the premium pass. 94-695 Waipahu St., Waipahu. For more information, visit hawaiihauntedplantation.com.
For one night only (Oct. 29), the Haunted Village will be open at the Imaginarium at Windward Community College. This is perfect for the entire family. Take a 15-minute virtual tour through a haunted graveyard, listen to spooky stories or watch an outdoor light show. Face painting, pumpkin carving, a costume contest and a food booth will also be available. 45-720 Keaahala Rd, Kaneohe. For more information visit Haunted Village.
The Special Education Center of Hawaii is sponsoring a haunted house at the Ewa Beach Community Center. There will also be crazy costumes, pumpkin carving contests, gory games, and trick or treating for the kids. The event will be held Oct. 29 and 30, from 6 to 9 p.m. Admission is $5, and children under 3 are free. 91-1001 Kaimalie St. For more information, call 734-0233.