A Guide to Setting Healthy Family Goals
by Anne Kolker, M.S. Registered Dietitian
A Guide to Setting Healthy Family Goals
Setting family goals means helping your child set healthy goals, too. This is a great opportunity to help kids learn the importance of healthier food choices and being active by encouraging kids to set healthy goals. They need to be part of the discussion so they feel more involved and committed to working on determining the healthy goals.
A lot of work goes into keeping a family healthy. Just keeping track of annual pediatric checkups, dentist appointments every six months, and maybe even a trip to the optometrist are jobs in themselves. If you add in an afterschool activity such as swim lessons or basketball, it's no wonder it may feel as though there is little time for setting healthy goals for the kids and the whole family.
This step-by-step guide will help you set healthy goals and provide easy ways to encourage healthy choices and keep kids motivated.
Planning to set healthy goals with children
Setting healthy family goals can be a fun family event. By making it a special event, you build excitement and anticipation with the kids.
This will help them look forward to discussing healthier food choices and physical activity.
• During a family meal, discuss the reason for healthy goals.
• Talk about how doing healthy activities keeps our bodies feeling great and growing strong.
• Encourage kids to talk about their ideas about being healthy.
• Set a family date and time when you will have "Healthy Goals" night for the family.
• Discuss how important each person's ideas are to helping the family to establish healthy goals.
• Ask each family member to think of healthy goals for the family and one for themselves.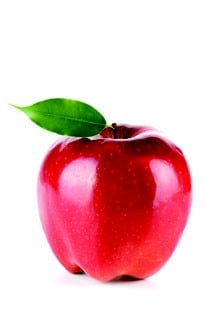 Set healthy nutrition goals with kids.
Ideas for setting healthy goals for kids and the family
There are many simple steps that you can take to keep healthy and active together as a family. Here are some ideas of nutrition and fitness topics you might consider when setting new, healthy goals with your children. Consider what areas need improvement. Talk to children about starting with a small area of improvement and how each positive step toward healthier food choices will add up. It is important to make changes gradual.
• Read food labels while at the store.
• Eat at least five servings of fruits/veggies per day.
• Drink two to three cups of milk or a high-calcium food every day.
• Substitute meat for other high-protein foods one day a week.
• Identify 60 minutes of daily physical activity.
• Eat with the entire family at the kitchen table.
• Limit TV time to two hours a day.
• Use small salad plates for the entrée to help with portion control.
• Wash hands and wrists for at least 20 seconds before eating.
• Drink six to eight cups of water
each day.
• Choose foods with 100 percent whole grains.
• Start off each day with breakfast.
Setting healthy nutrition and physical-activity goals
Often, we set very broad goals or too many goals. After not being able to keep them up we give up, thinking, This is too hard. Changing your child's healthy eating and physical activity habits can be challenging. Set your family up for success with these simple guidelines for setting new goals.
• Have everyone share their ideas.
• Write down each idea.
• Discuss the ideas and decide on one or two family goals.
• Be specific.
• Keep it simple (if this is a new habit, select one day versus seven days).
• Start small. Don't make big changes all at once.
• Have each family member set one individual goal.
• Agree as a family on your time period. For example, you will work on this goal for four weeks.
• Use a fun, kid-friendly agreement and have each family member
sign it.
• Post the family agreement in a visible place as a quick reminder.
• Post the individual agreement in the child's room or on the door.
• Print and post a matching healthy goals tracking sheet on the refrigerator to mark your child's progress.
Here are examples of specific, healthy family goals
• Too-general nutrition goal: Eat more fruit and fewer processed snacks.
• Specific nutrition goal: Serve fresh fruit salad for dinner on Monday and Tuesday nights for dinner for the next two months.
• Too-general fitness goal: Increase our physical fitness.
• Specific physical-activity goal: A family hike every Saturday for 45 minutes this month.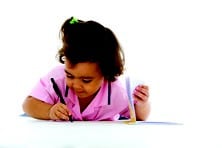 Use a fun, kid-friendly agreement and have each family member sign it.
Establish positive expectations with the kids about setting goals
Healthy habits take time to become a part of a normal routine. If you encourage kids and keep it fun, they are more likely to want to stick with the goals.
• Plan to work on your goals for several weeks.
• Don't expect to be perfect. It is normal to have ups and downs.
• Be patient. New health habits take time to establish.
• Small steps are great and add up over time.
• Keep it fun and positive. No nagging.
• Give encouragement to each other even when goals aren't met.
• Work on one or two goals over the next several weeks versus working on several goals for one or two weeks.
Set your family up for success to reach new, healthy goals
With a little bit of planning, you can set your family up for success. Work with your kids, discussing and understanding their goals, and they will learn about actions that will help them succeed. Your children will also learn easy ways to avoid actions that will derail their goals. Involve the kids and have them help create an environment for success.
• Have each family member share ideas on ways you can be successful.
• Make a list of ways to keep the family motivated.
• Make a list of the obstacles that make it difficult to be successful.
• Start each morning with a positive, encouraging statement.
• Agree to remove obstacles, distractions and temptations.
• Plan to have healthy foods or fitness activities available.
Keeping the kids motivated is very important. Tracking goals in a positive way is a great way to keep goals active and visible. Just as keeping lists and crossing off school projects as they complete, this is a great tool to use in tracking health goals. It will be fun to have your child put on a sticker every time a goal is completed. The best way to keep children engaged is through positive reinforcement. Patience, smiles, encouraging words or praise and fun are key elements to helping kids maintain their commitment.
• Use a kid-friendly, healthy tracking sheet to track your family and individual goals.
• Track the goals daily or weekly, depending on the goal.
• Post your family tracking sheet on the refrigerator or family bulletin board.
• Keep the tracking sheet visible.
• Have your child color or post a star each time the goal is completed.
• Talk about your goals and successes during family time.
• Be excited and enthusiastic! This will help kids stay involved and motivated.
• Celebrate successes even if they are small steps.
Setting goals can be a rewarding and bonding experience for the whole family. Work together to change to more healthy habits. Your family may need a lot of stars at first, before they completely adopt a new behavior. This is OK, as it is part of the process of adopting and maintaining healthy habits.
Remember that every positive change, no matter how small, will add up to healthier children and families.