Gov. Abercrombie and Ige Unveil Dueling Plans for Hawaii's Future
Compare state Sen. David Ige's 11 points vs. Gov. Neil Abercrombie's 16 issues.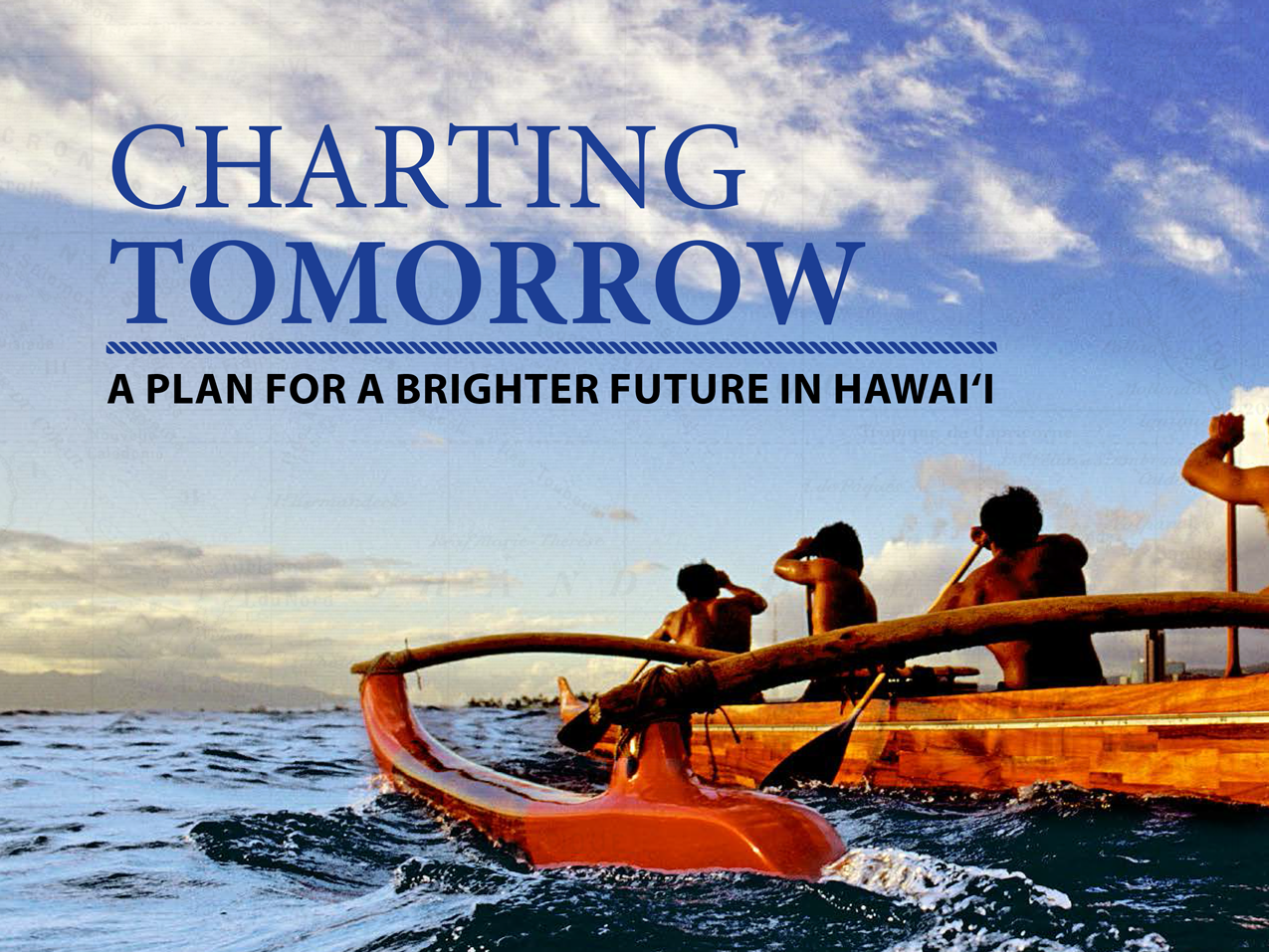 When opponents from the same party battle for our votes, they struggle to show us clear and convincing reasons to decide between people who hold very similar positions. And that leaves voters making a choice based on personality or on small differences on issues.
And that explains why the two major candidates for governor in the Democratic primary — Gov. Neil Abercrombie and state Sen. David Ige — unveiled dueling plans for what they would do with these next four years, less than two weeks before the Aug. 9 election day.
Yes, these plans contain more sweeping generalities than hard-hitting details. The two veteran politicians hope to do a lot of supporting and growing and collaborating, even some developing. As the saying goes, one campaigns with poetry and governs with prose. Who wouldn't support "energy independence" and "effective teachers?"
We weren't surprised to find that Ige's plan took a few swipes at the current governor, although he likely needs more than "anybody but Abercrombie" to pull off a victory. We're just saying.
Ige's "Engineering Hawaii's Future" plan is a text-heavy 11-point list published on his website. See Ige's full plan here. Abercrombie's policy document, "Charting Tomorrow," is a colorful 56-page booklet, covering 16 issues in six categories, along with photos of the governor in action. See Abercrombie's full plan here.
Here are a few highlights from the plans. Dive into the full plans on their websites.

Neil Abercrombie
Housing. Increase the affordable housing supply to address homelessness and the need for low-income public housing. Assist homebuyers with mortgage credit certificates to help with buying a home. Increase affordable housing to revitalize Honolulu's urban core.
Tourism. Grow the tourism sector by expanding the state's international marketing efforts in China, Korea, Southeast Asia and other Asian markets.
Transit-Oriented Development. Work with private businesses and the community to develop residential and commercial spaces around the transit stops along the Honolulu Rapid Transit rail line. Concentrate development along the rail line to keep undeveloped natural areas beautiful.
Education. Reward and retain effective teachers and provide them with opportunities for professional growth. Provide students with mobile devices to enhance their learning. Challenge high school students to earn college credits while still in high school.
Homelessness. Work with the Hawaii Interagency Council on Homelessness to coordinate services between county, state, federal and nonprofit agencies. Continue to work with HICH's Plan to End Homelessness modeled after the U.S. Interagency Council on Homelessness plan. Support the Housing First initiative to end chronic homelessness.

David Ige
Tourism. Make Kona International Airport an additional international entry point to Hawaii to relieve some of the burden placed on the federal Customs Service at Honolulu International Airport. Work with Hawaii's Congressional delegation to improve the visa process in China and customs and pre-clearance for visitors from Australia, New Zealand, Japan and Korea.
Technology. Upgrade the technology used by state agencies. Improve the online tax filing system to encourage more people to file their state taxes electronically and reduce processing backlogs. Ige cites the state's fee to use its online tax filing option as one of the reasons so many people still file by mail.
Environment. Reduce the state's dependency on imported oil through the goals set by the Hawaii Clean Energy Initiative. Strategies would include modernizing the electrical grid and working with the mayors to reduce fossil fuel use for transportation.
Sustainability. To reduce Hawaii's dependence on imported food, Ige would preserve up to 200,000 acres of agricultural land to increase local food production.
Homelessness. Collaborate and support the efforts of mayors to address homelessness. Support the Housing First initiative to end chronic homelessness.