Good Reads: October 2013
Book recommendations for you and your keiki.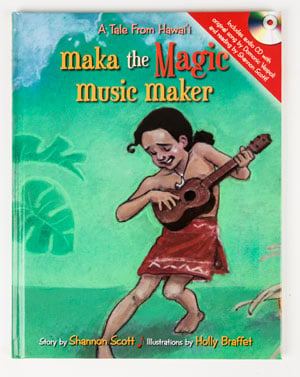 Maka the Magic Maker
by Shannon Scott, illustrated by Holly BraffetAges 5 to 8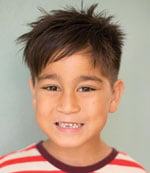 Reviewed by Honolulu Family reader Will F. and her 7-year-old son, Fynn, of Salt Lake.
What do you get when you combine a good storyline, wonderful illustrations and the beautiful, laid-back sounds of the ukulele? A happy 7-year-old named Fynn, who can't get enough! Maka the Magic Music Maker is a fun, easy-to-follow, colorful story with a catchy melody and accompanying CD that will have kids moving and grooving. Beginner ukulele players like Fynn will relate to Maka's joy of playing. When asked if he enjoyed the story, Fynn nodded up and down and gave a great big "shaka sign," followed by "Let's read it again!" $14.95, beachhousepublishing.com.
Free Reads
Check these out at the Hawaii State Library. librarieshawaii.org
Polar Bear Morning
by Lauren Thompson
Ages 3 to 5
The polar bear cub from Polar Bear Night finds a new friend as she explores the Arctic morning. Simple linoleum cut designs tell a peaceful story of snow, ice and friendship.
Adventure Annie Goes to Kindergarten
by Toni Buzzeo
Ages 4 to 5
When you wear a superhero costume and bring your walkie talkies to school on the first day, you expect to have an adventure. Adventure Annie is determined to win the coveted Gold Star Deputy award, but does she have too much adventure in her to win?