Good Reads: 9 New Books for Your Library
Kid reviewers' and our recommendations for your children.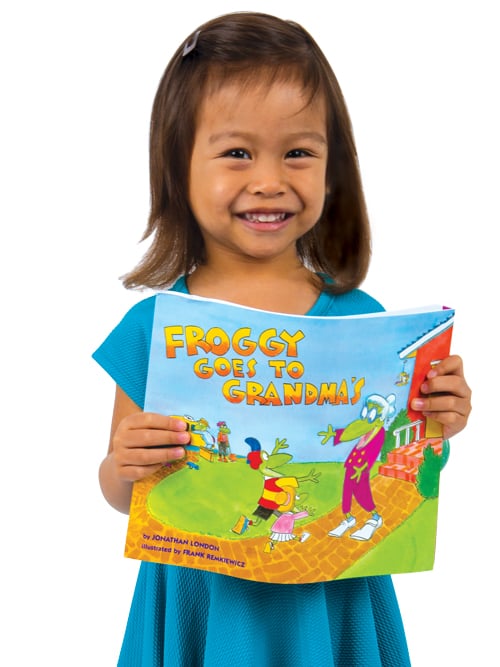 Photos: David Croxford
Nike-Anne, 2, recommends:
Froggy Goes to Grandma's, by Jonathan London
3 to 5 years
"This book is about Froggy visiting his grandma and doing lots of fun things together. I liked this book because I like to visit my Mama! My favorite part of the story is when Grandma took Froggy to look at pictures."
$16.99, Viking. Available April 4.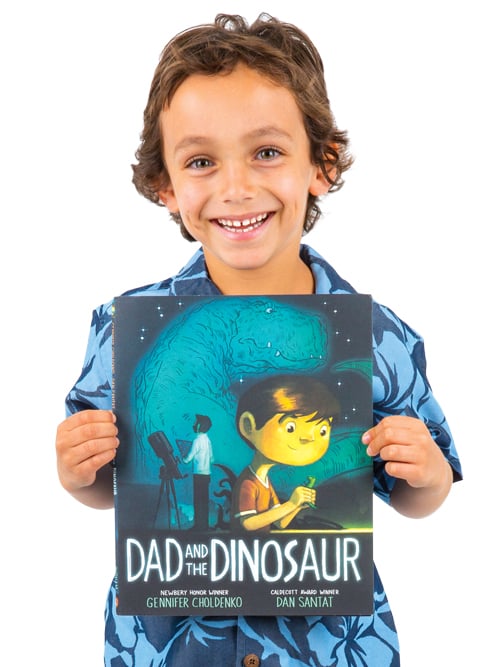 Keane, 6, recommends:
Dad and the Dinosaur, by Gennifer Choldenko
5 to 8 years
"It's about a little boy named Nicholas who has a pet toy dinosaur that makes him brave. I like it because there's a dinosaur and a little boy like me in it, and I like dinosaurs. I like that he plays sports."
$17.99, Putnam. Available March 28.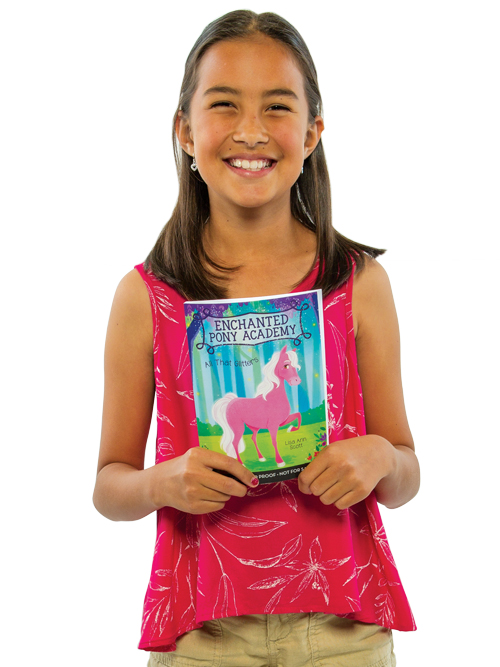 Ava, 10, recommends:
Enchanted Pony Academy No. 1: All That Glitters, by Lisa Ann Scott
8 to 12 years
"This book is about a magical pony named Daisy who attends the Enchanted Pony Academy. Daisy was nervous and scared, but everyone told her to have confidence in herself. Daisy can inspire little and big kids to try hard and have confidence in themselves."
$4.99, Scholastic Paperbacks.
---
Our Picks
Some of our favorite new books for your family.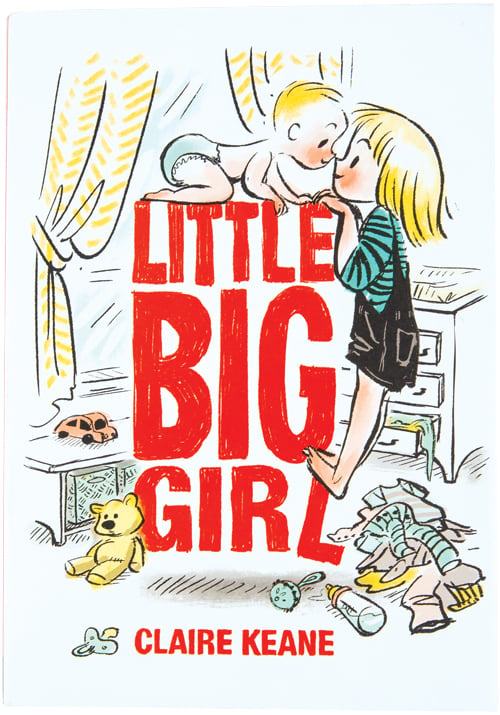 Little Big Girl
Little Big Girl, by Claire Keane
Preschool
Matisse feels like a little girl in the big world. That is, until she becomes a big sister and realizes she has a big role in her little brother's life. Now that I'm the mom of two girls, Claire Keane's adorable illustrations and simple, touching story brought me to tears.
$17.99, Dial Books.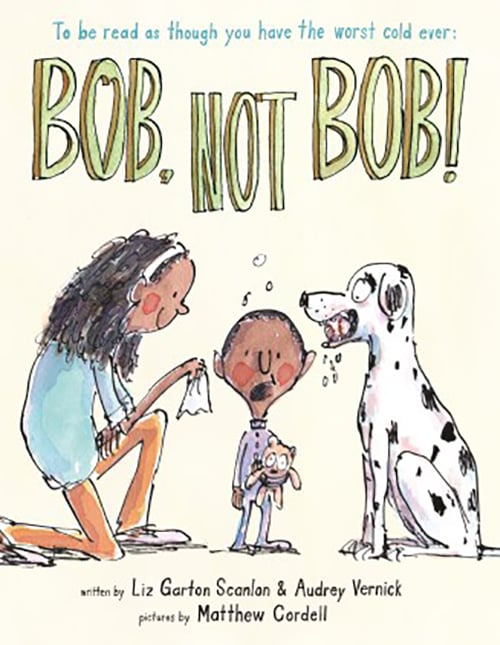 Little Big Girl
Bob, Not Bob!, by Liz Garton Scanlon and Audrey Vernick
Kindergarten
Little Louie has a bad cold and a communication problem. When he, with his stuffed-up nose, calls for mom, Bob the dog comes running. And that's just the beginning of this hysterical story that the authors say is best "read as though you have the worst cold ever."
$17.99, Disney-Hyperion.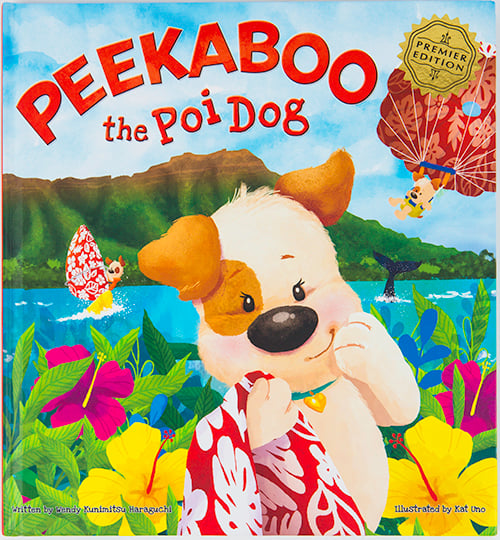 Little Big Girl
Peekaboo the Poi Dog, by Wendy Kunimitsu Haraguhi
Grades 1-2
What should a poi dog do on a rainy day? Peekaboo picks up her favorite beach towel and instantly she is flying off the Pali, windsurfing in Kailua and heading anywhere her imagination can take her in this locally published and adorably illustrated book.
$13.95, Island Heritage Publishing.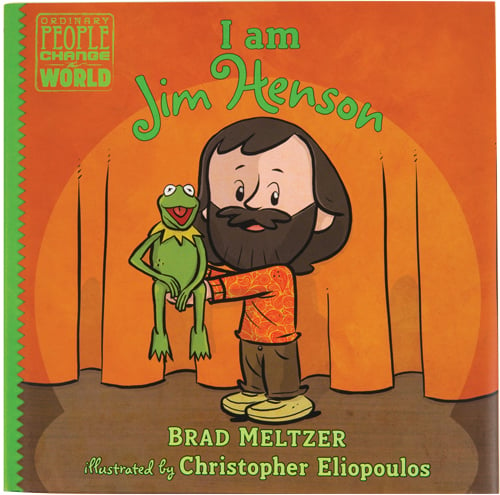 I am Jim Henson
I am Jim Henson, by Brad Meltzer
Grades 3-4
As a kid, he made monsters out of scraps with his grandmother. At 16, Jim Henson was turned down for jobs at all his local TV stations. The latest title by the "Ordinary People Change the World" series takes us on the journey of the man behind the Muppets, from his backyard plays to Sesame Street.
$14.99, Dial Books.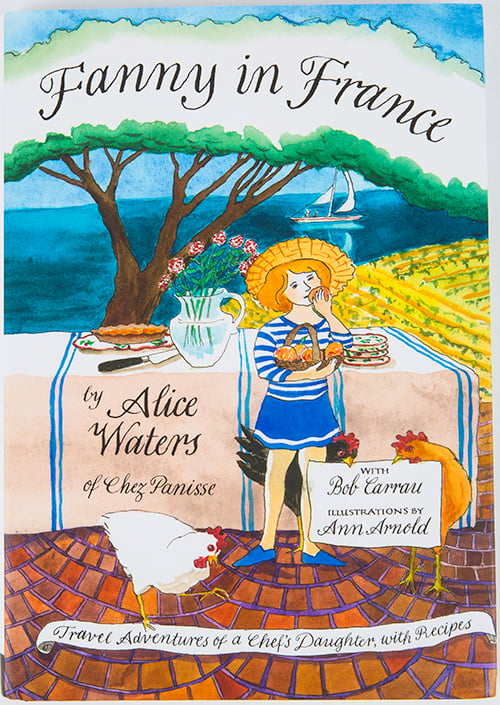 Little Big Girl
Fanny in France, by Alice Waters
Grades 5-6
Award-winning chef Alice Waters brings us the charming stories of Fanny, a 10-year-old with an adventurous palate. Young foodies can travel with her to France to the farmers' market and big family meals on the farm, then use the book's 41 keiki-friendly recipes to whip up their own French-inspired dishes including homemade mayonnaise, fish en papillote and chocolate soufflé.
$19.99, Viking Books.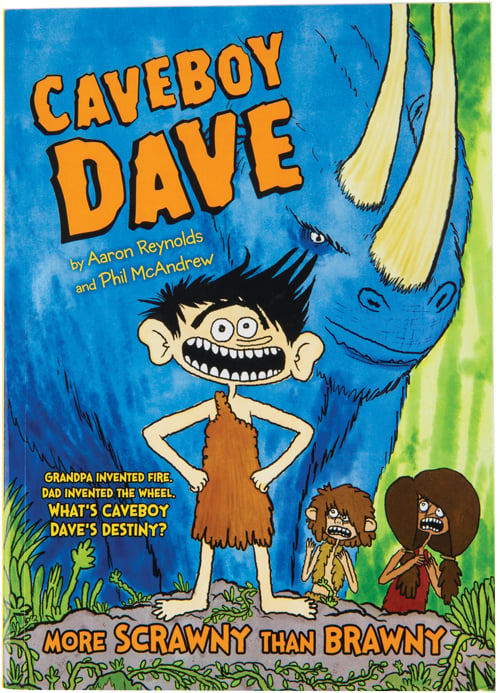 Caveboy Dave
Caveboy Dave, by Aaron Reynolds
Grades 7-8
Life isn't easy when you're the son of the man who created the wheel and the grandson of the discoverer of fire. His family wants not-so-brawny Dave to be a hunter, but he wants to blaze his own path. But will cavemen embrace his invention, underwear?
$20.99, Viking Books.