Good Reads: 2018 Holiday Books For Keiki of All Ages
Silly animals and grumpy elves top our list of fun holiday reads.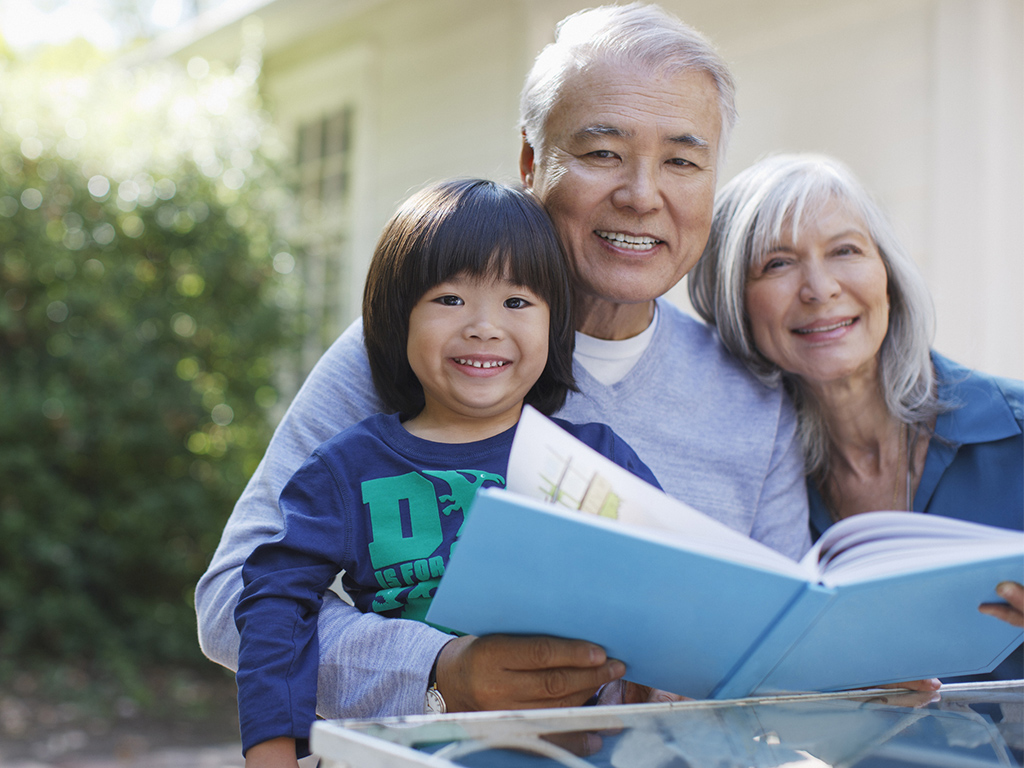 Photo: Getty Images
Here are three brand-new titles we love, plus four holiday favorites recommended by Helena Ying, children's librarian at the Hawai'i State Library. Some older titles are available at librarieshawaii.org.
NEW RELEASES
ALL ABOARD! The Christmas Train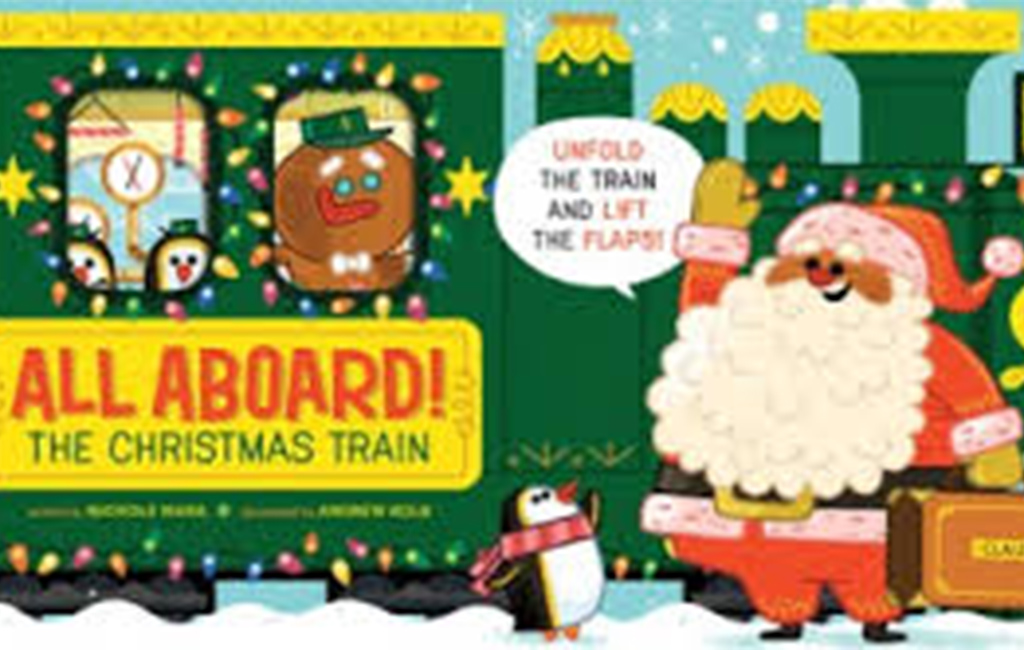 Photo: Abrams Books
By Nichole Mara. Illustrated by Andrew Kolb
In this accordion-style board book shaped like a passenger train, little readers can unfold each page, car by car, to find Santa and his gang of snowmen, penguins and other characters. Hidden in each train car are missing objects, such as Santa's lost boot and words that begin with certain letters. Ideal for kids ages 0 to 3. $9.99, Abrams Books. abramsbooks.com
Hawaiian Christmas Day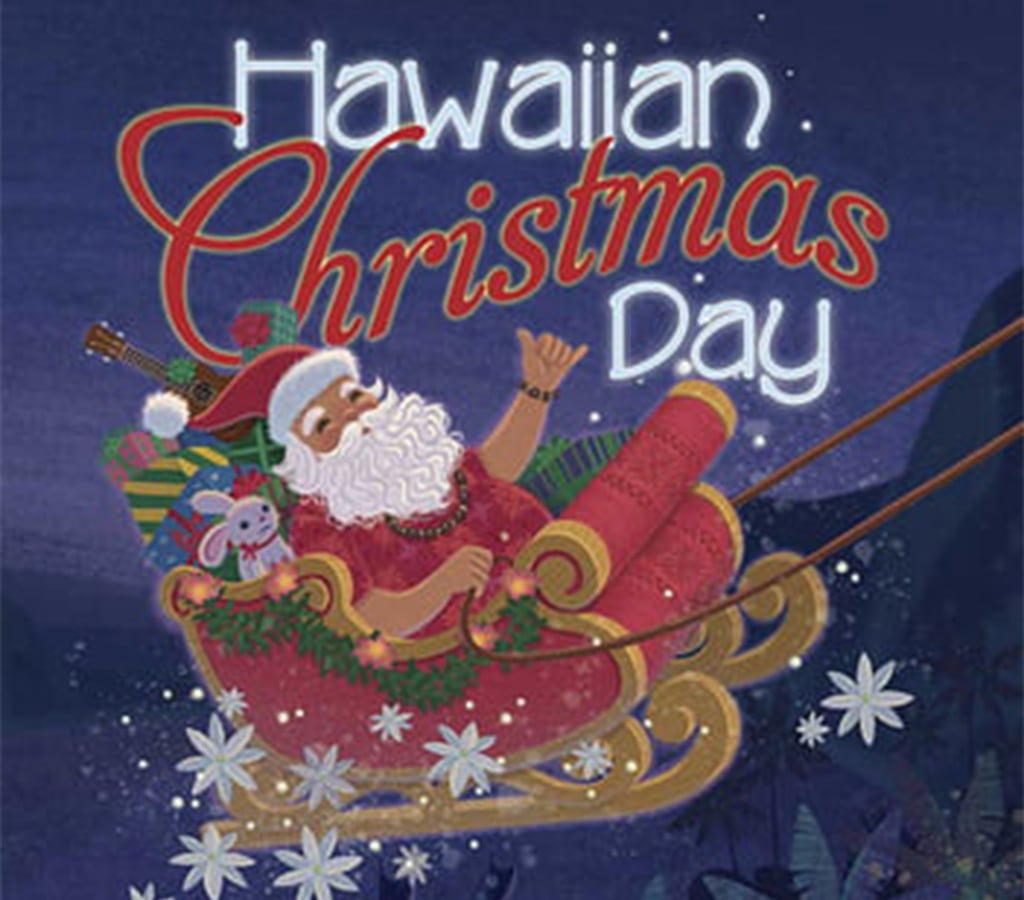 Photo: BeachHouse Publishing
By Beth Greenway. Illustrated by Jamie Meckel Tablason
Spam musubi at a picnic. Santa paddling a canoe. Aunties showering love on children. Surfboards in the sand. Just a typical beach day for local kids. For out-of-state readers, however, Christmas on a beach in Hawaiʻi can be a novelty. Ideal for kids ages 4 to 8. $12.95, Beach House Publishing. beachhousepublishing.com
Decked Out For Christmas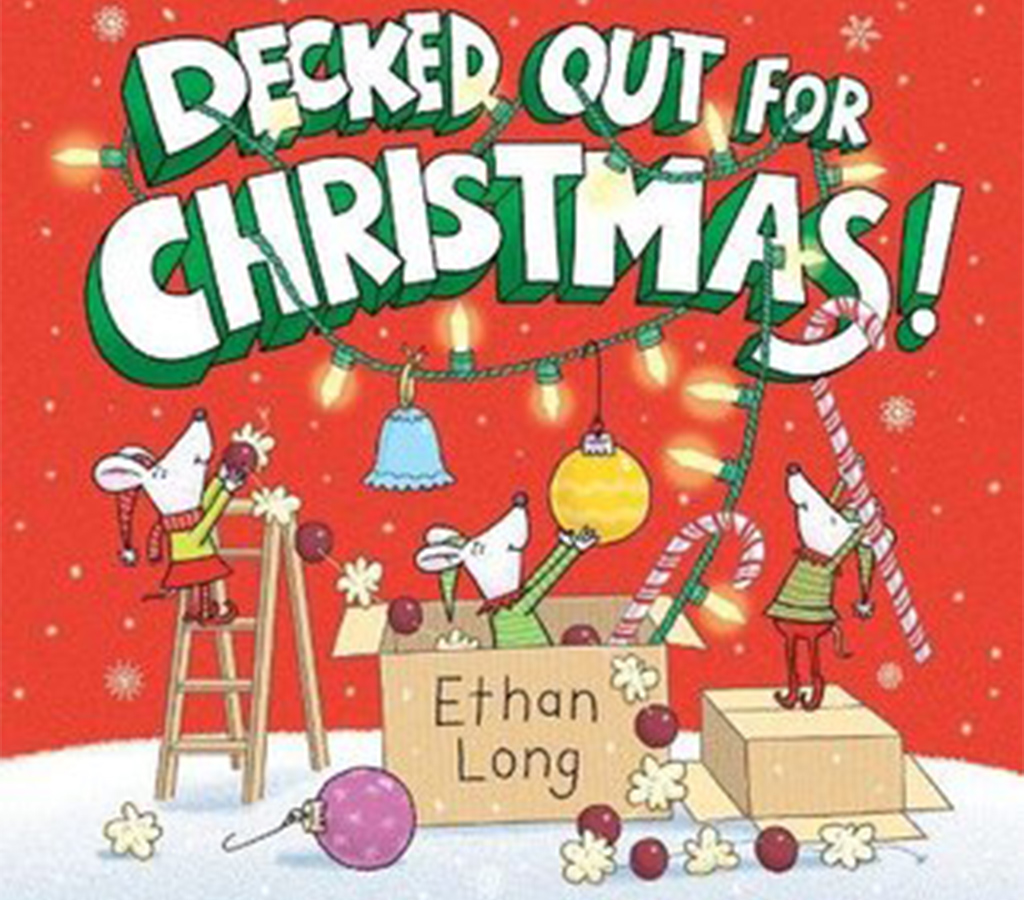 Photo: Abrams Books
By Ethan Long
A trio of mice unpack boxes of Christmas essentials—hot cocoa, wrapped presents, a cheesy star topper, candy canes and colorful lights—to reveal a laugh-out-loud surprise on the last page. Every scene in this book takes place in snow and is sure to thrill Hawai'i-raised keiki. Ideal for kids ages 1 to 3. $9.99, Abrams Books. abramsbooks.com
Keiki in the Kitchen with Mika the Sous Chef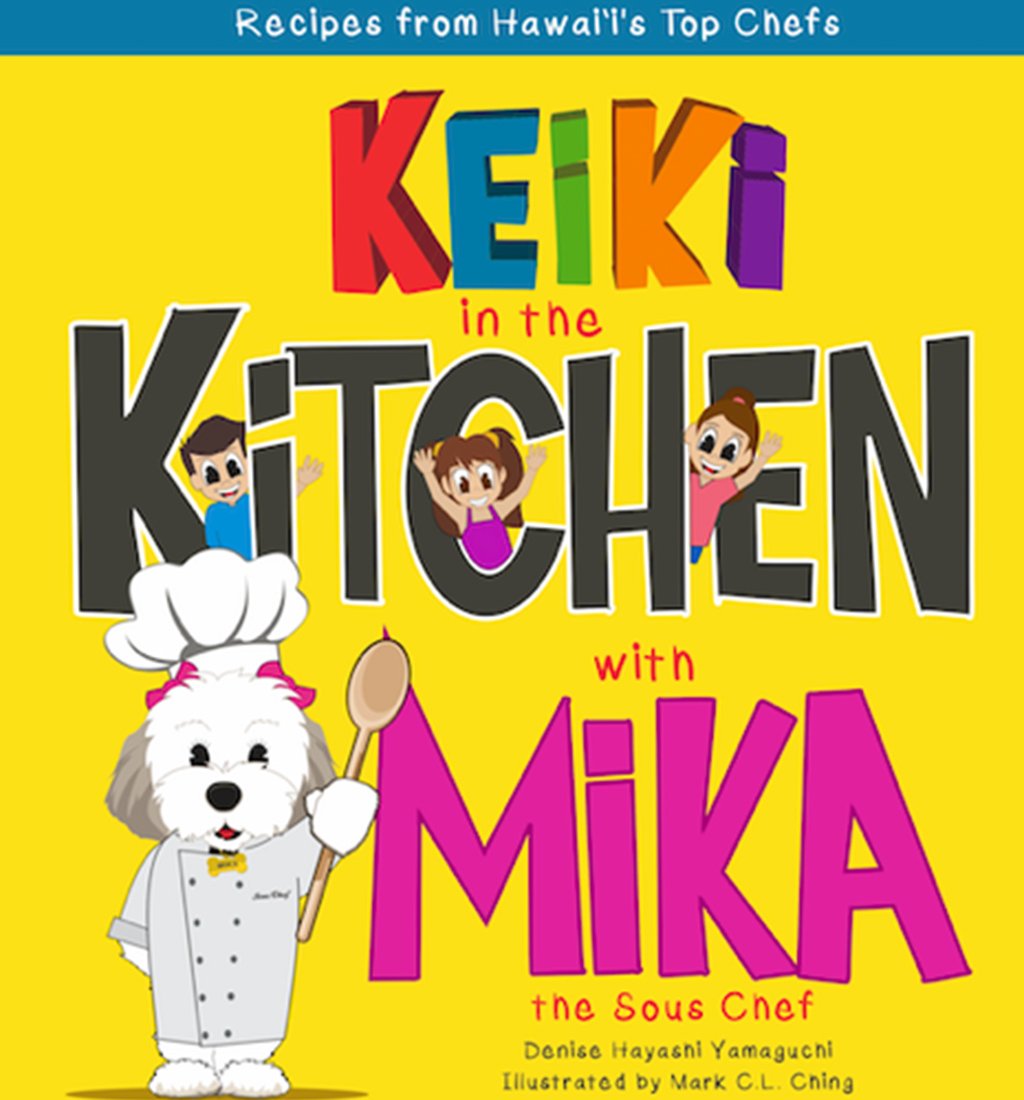 Photo: Mutual Publishing
By Denise Hayashi Yamaguchi. Illustrated by Mark C.L. Ching
Mika the Lhasa Apso dog visits Hawaiʻi's farms and fisheries to answer the question, "Where does our food come from?" The rest of the book features 40 recipes by Hawaiʻi's top chefs who use local ingredients to make frozen bananas, garlic noodles, kālua pig nachos, avocado chocolate mousse and more. Recipes are rated on a difficulty scale of one to three. Ideal for kids ages 3 and up. $19.99, Hawaiʻi Agricultural Foundation. hawaiiagfoundation.org
LIBRARIAN'S PICKS
Christmas Parade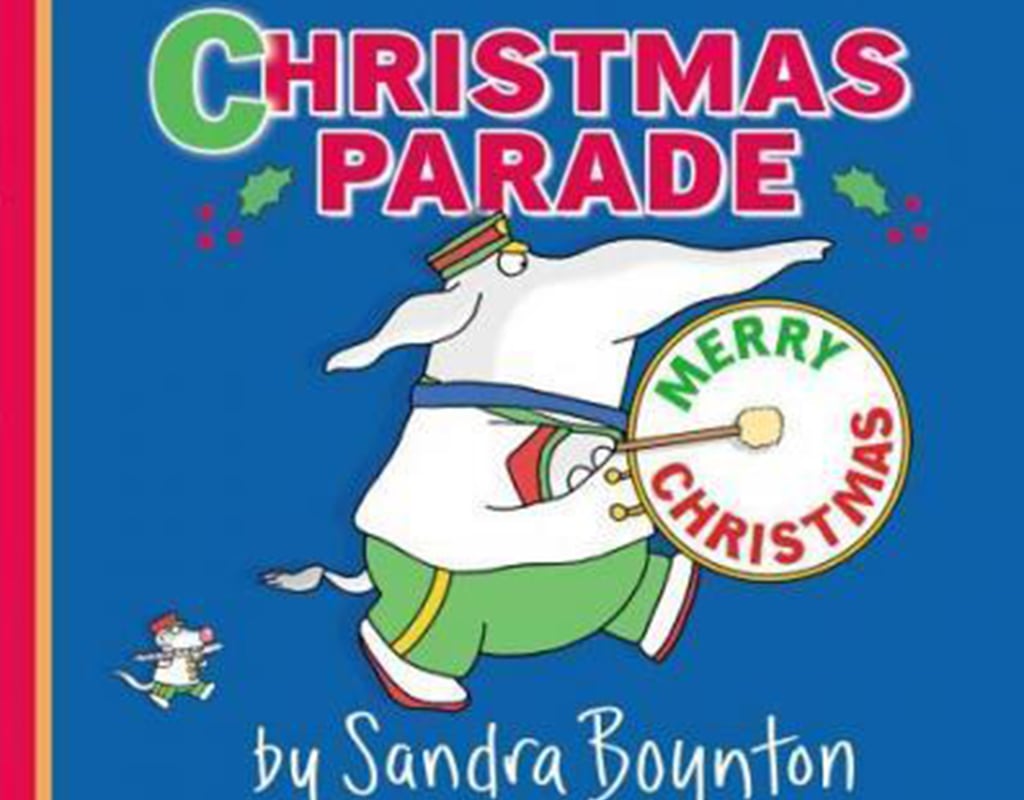 Photo: Simon & Schuster
By Sandra Boynton
Ages 3 to 6
Keiki can march around the room and pretend to play instruments as grownups read aloud this book, featuring music-loving animals at a Christmas parade. They'll spot mice on piccolos, a cow on a saxophone, a dainty bird with a giant tuba and other silly characters by Sandra Boynton.
A Snowy Day in Bugland!
Photo: David Carter Bugs
By David A. Carter
Ages 6 and 7
Written in large and easy-to-read text, beginning readers can follow Snowflake Bug, Ice Skating Bug and Bitsy Bee as they brave chilly weather. This is the holiday-themed edition of David A. Carter's popular "Bugs" series.
A Boy Called Christmas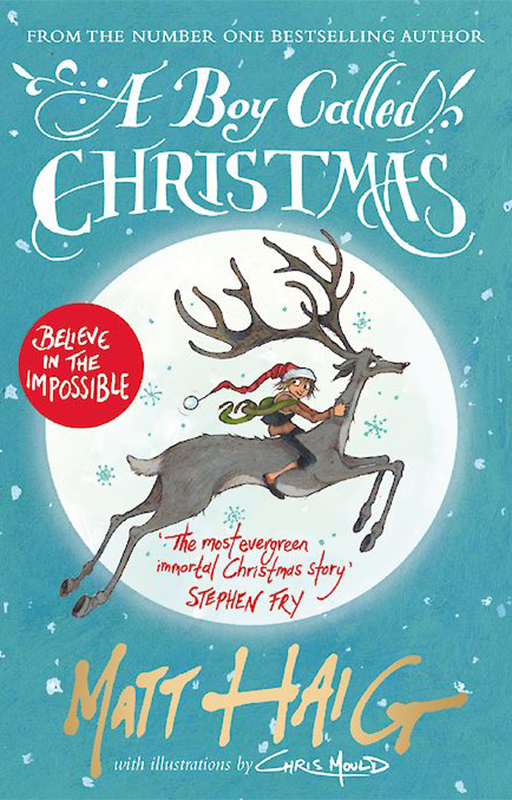 Photo: Harper Collins
By Matt Haig
Ages 8 to 10
Nikolas— who would become Santa Claus later in life—is a Finnish tween who heads to the North Pole to save his father, a widower who suddenly disappears. En route, Nikolas encounters naughty trolls, scowling reindeer and angry elves who lock him up in a tower. Can Nikolas' sunny optimism thaw the hearts of his captors?
The Vanderbeekers of 141st Street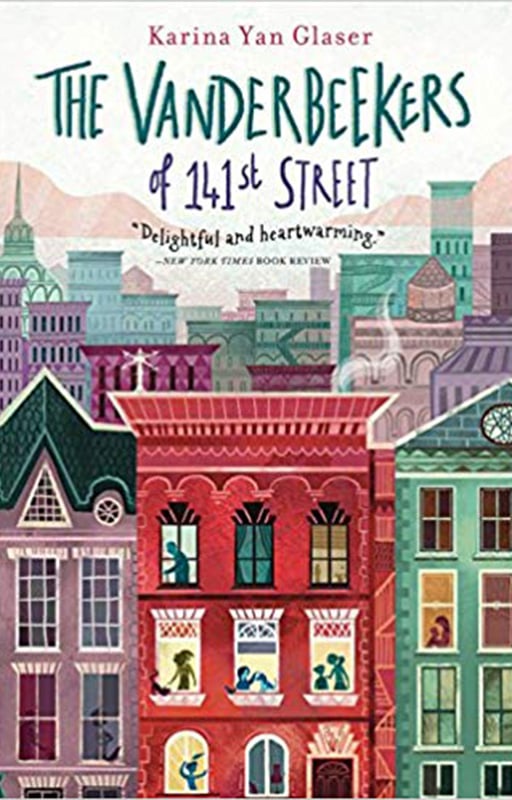 Photo: HMH Books For Young Readers
By Karina Yan Glaser
Ages 7 to 12
Days before Christmas, the Vanderbeeker family learns that its curmudgeonly landlord, Mr. Beiderman, will not renew its lease on the Harlem apartment. The five siblings—who have special talents—band together to change his mind. When the kids realize that the man's anger stems from tragedy, the family demonstrates compassion and tolerance.