Gluten-free cake at Cake Works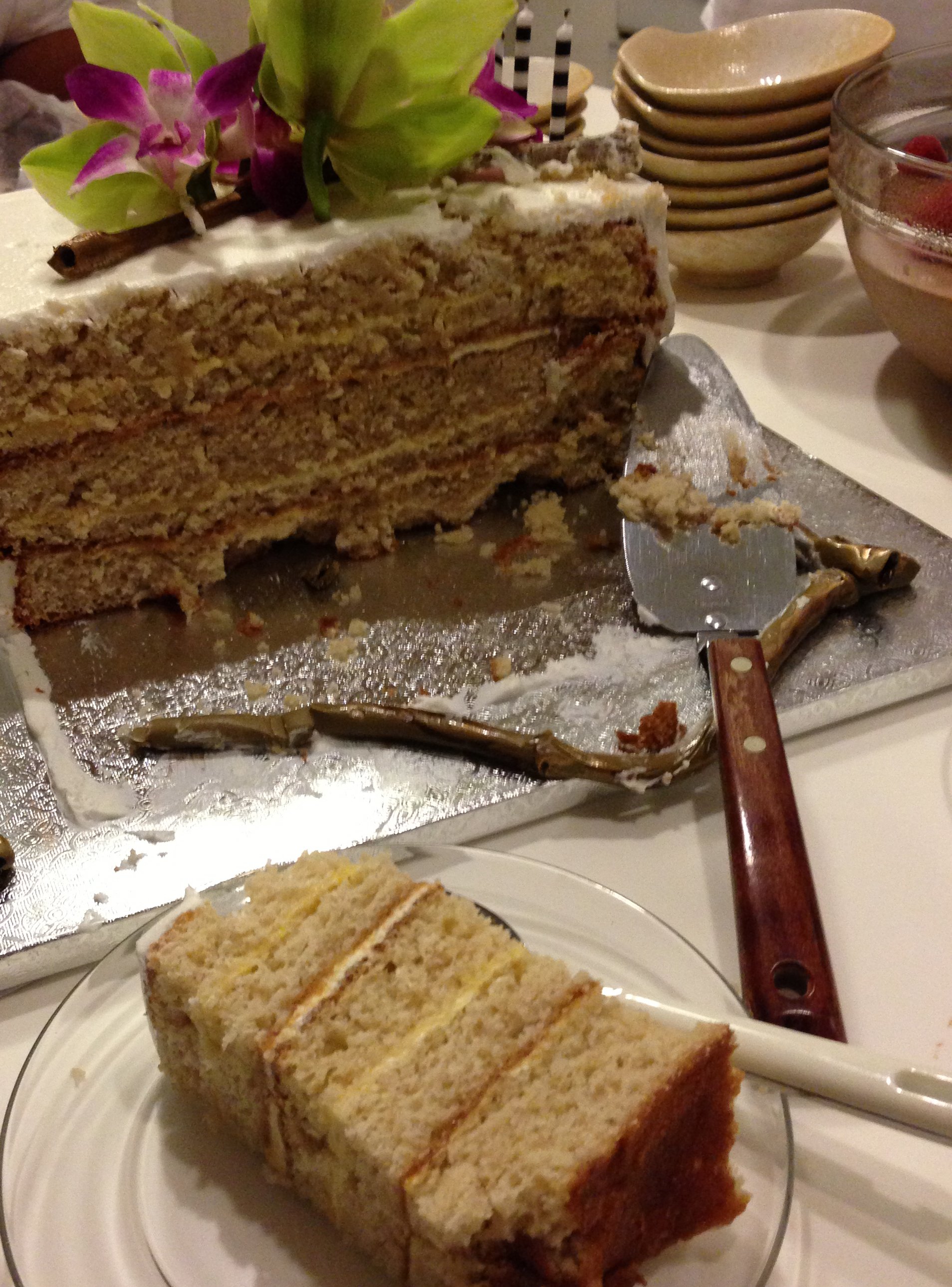 Searching for a birthday cake for my mom, who is severely allergic to wheat, I called Cake Works, thinking it would be a fruitless query. And to my surprise, when I asked, "Do you make gluten-free cakes?" the voice on the other end of the phone said, "Yes."
Honolulu's premier wedding-cake maker Abi Langlas, owner and baker of Cake Works, made her first gluten-free cake just a couple of months ago when a gluten-intolerant bride placed an order. It came out so well, she decided to offer it on request (it's not on the menu yet). You can pretty much ask for any cake they offer as gluten free. I ordered a lilikoi cake with her signature buttercream frosting—it was a triple-layer affair topped with fresh flowers and surrounded by sticks of fondant "bamboo."
Our clan couldn't believe it wasn't wheat. It was moist, springy and tasted like real cake. Langlas buys a flour mix of potato starch, tapioca flour and wholegrain sorghum flour, and uses a recipe she got from a baker friend she respects. No year-long experimentation—she just started making great wheat-free cake. In addition, she uses no yeast or dairy, though it does include eggs (sorry, vegans!).
You need to order at least 72 hours in advance, and a gluten-free cake starts at $18.75 for a six-inch creation. An eight-inch cake is $32. We got a cake the size of a studio apartment and it cost $200. It was just as good the next day. Cupcakes are $1.50 each for mini size, $3 for full size, with a minimum order of one dozen.
If gluten-free orders increase, Langlas is considering having ready-made options available in the shop. And in case you didn't already know, macarons are wheat free, and Cake Works has good ones.
Read about more gluten-free dining options in the August HONOLULU issue.
Cake Works, 2820 S. King St. (across from the Humane Society), 946-4333, cakeworkshi.com