Gluten-free at Zpizza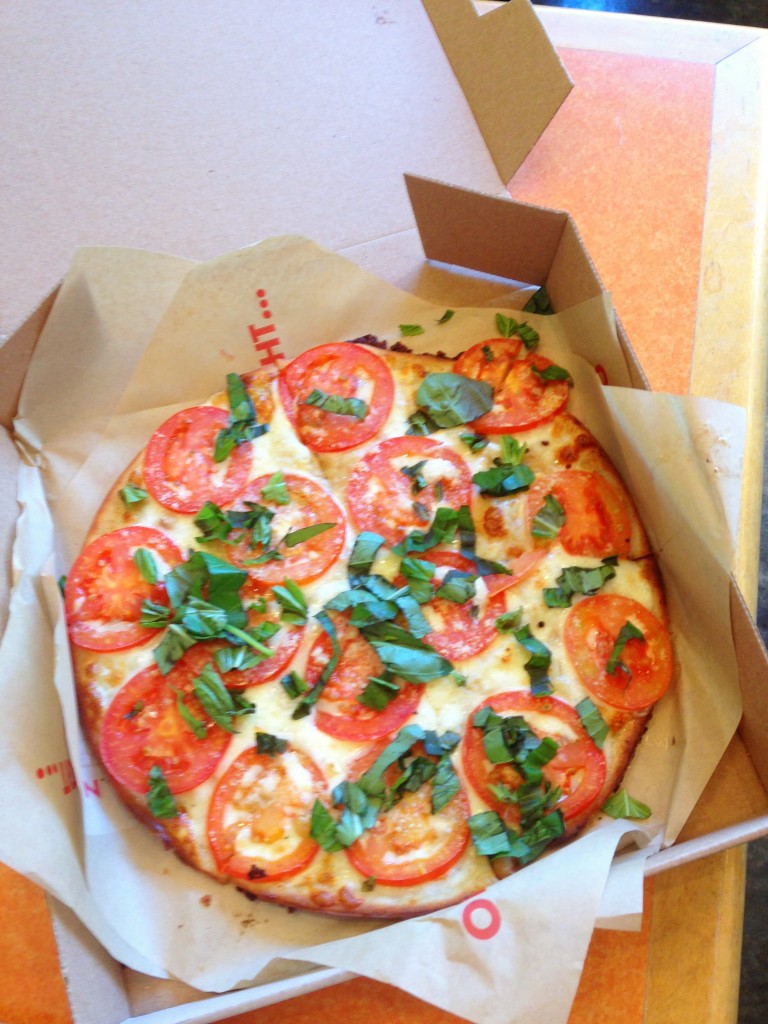 When a doctor tells you that you should stop putting wheat in your piehole, you immediately think about pie—as in pizza. It is a tough dish to give up. (My mom has a severe wheat allergy, and once in a while she just has to order a pizza then picks off all the toppings and leaves the crust.) There are frozen gluten-free pizzas I've tried that made me think I'd never find an edible alternative.
But now it's easy to have a cooked-to-order gluten-free pizza. The California-based chain zpizza's two Oahu franchise locations—at Ward Centre and in Kailua—offer gluten-free pies.
zpizza offers a menu of 16 different pizzas (or you can build your own), ranging from American to ZBQ Chicken. Of those, only three don't qualify as gluten-free—the Thai Chicken, the Berekeley Vegan (the veggie burger crumbles have wheat in them), and the Santa Fe, although you can substitute ingredients to get the wheat out.
The made-fresh-daily dough contains rice, tapioca and potato flours, along with water, potato flakes, olive oil, sugar, yeast, salt and seasonings. (I got excited when the manager told me the crust was yeast-free, only to go online to find that isn't true.) The result is a thin crust that has a light exterior crunch over a chewy inside. It's sort of like an overcooked paratha, offering a little more body than the cook-to-order Whole Foods' eight-inch gluten-free pizza ($7.49 with two toppings, $2 each additional topping).
Of course, without wheat you can't expect that earthy, minerally blistered crust, but zpizza's gluten-free version does minimize that slight metallic flavor of rice flour, which is a big plus. (One brand of frozen rice-crust pizza makes you feel like you've eaten a roll of aluminum foil.)
At $16.25 for a 10-inch, and $27.50 for a 14-inch, this may not be priced to be a regular lunch alternative, but it's a nice special treat. And if you're with a group that is hellbent on a pizza party, this is the sole place you where you can join in.
Read about more gluten-free dining options in the August HONOLULU issue.
zpizza, Ward Centre, 1200 Ala Moana Boulevard (entrance on Auahi Street), 596-0066 and 151 Hekili St., Kailua, 230-840