Give Back: YMCA Honolulu's Hurricane Harvey Donation Drive
Donate keiki items to family hurricane shelters in Houston.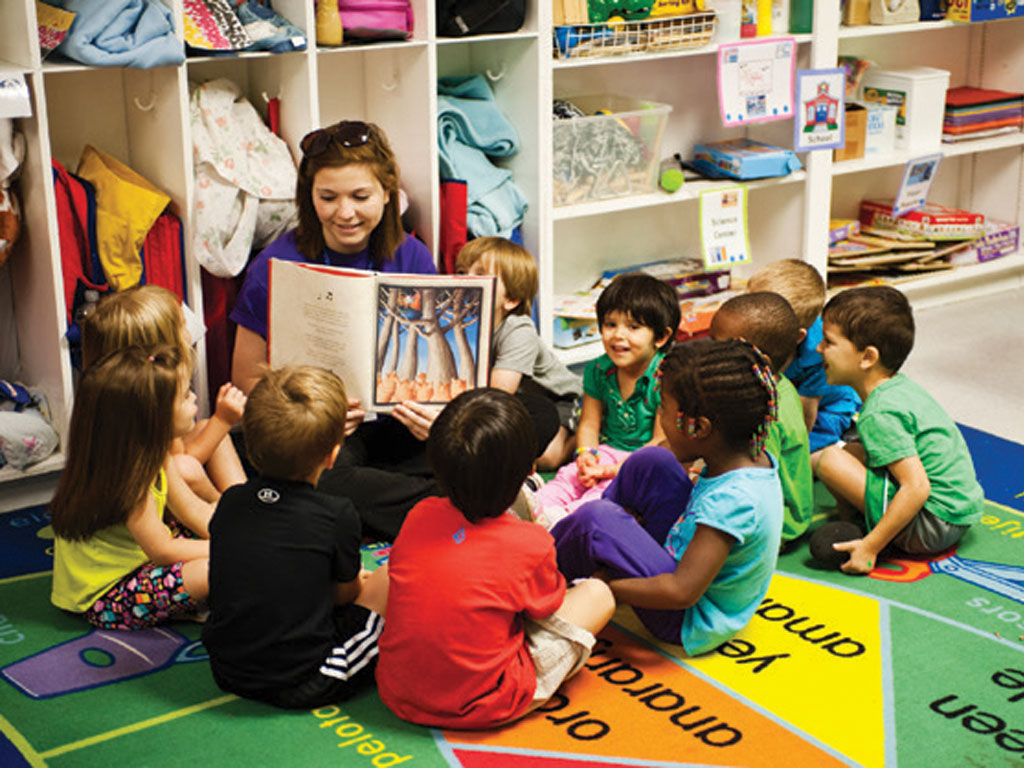 Courtesy: YMCA of Greater Houston
Three weeks after Hurricane Harvey swamped the Houston area, about 20,000 people are still living in shelters or hotels. Many are families. Thousands are staying in more than 30 hurricane shelters based at Houston YMCAs.
The YMCAs have started kid-focused programs to restore fun and a sense of normalcy for those dealing with the devastation. The Houston YMCA, along with the City of Houston and Children's Museum of Houston, created "Fun Zones" in each shelter, with toys and activities for the kids. The organization is also running day camps in communities where schools are still closed and after-school care in other areas, all featuring science, technology, reading, arts and crafts activities.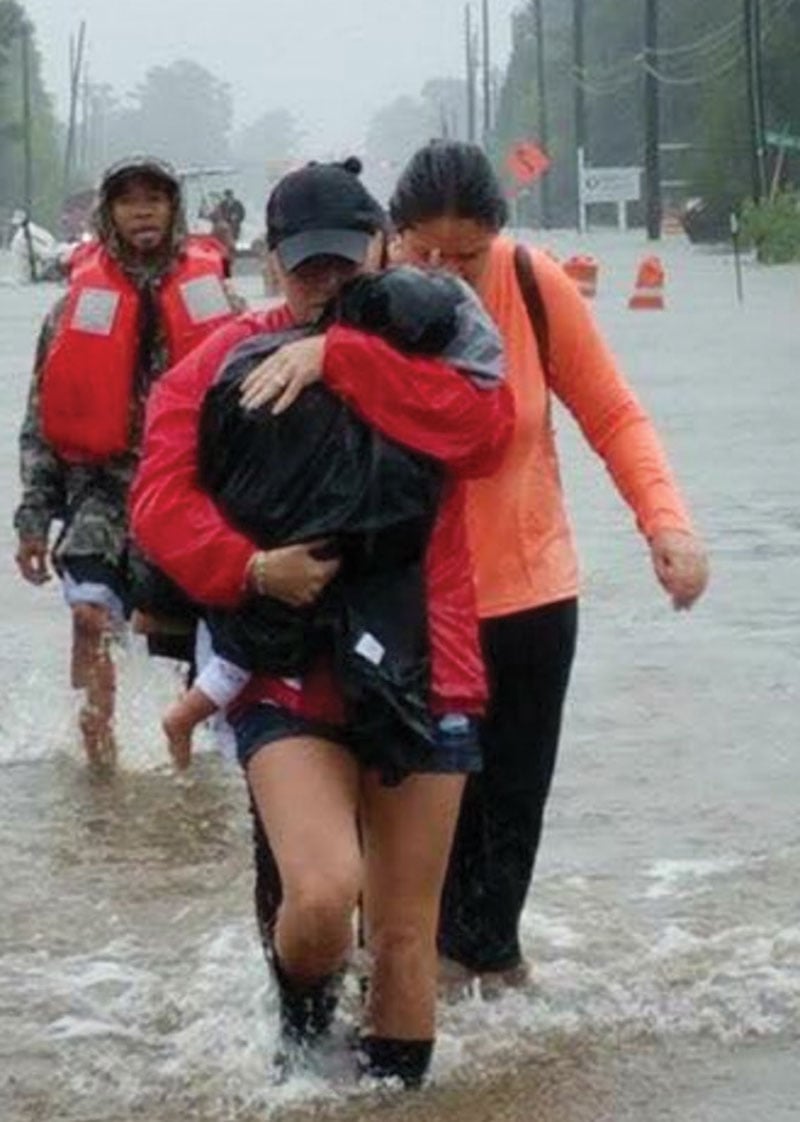 Photo: Courtesy YMCA of Greater Houston
YMCA employee Shannon Wells Stone rescues a child from the aftermath of the storm on Aug. 28.
Hawai'i families can help by donating supplies for the kids at the Houston YMCAs. The YMCA of Honolulu partnered with Pasha Hawai'i and Hawai'i Stevedores, Inc. to fill and ship a 40-foot container full of supplies to Texas. Families can drop off donations at a drive-through at YMCA's Nu'uanu location Friday, Sept. 15, 7 a.m. to 7 p.m., Saturday, Sept. 16 and Sunday, Sept. 17, 7 a.m. to 5 p.m. The container ships Monday.
It's an opportunity to get your child involved in giving back. Select gently-used games and toys together. Take your keiki shopping for new school supplies or his or her favorite snack to donate to other kids in need.
Here are some of the items being requested:
Sports equipment including basketballs, basketball nets, hula hoops, parachutes, jump ropes, soccer and baseballs.
Indoor and outdoor play equipment: slides, climbing gyms, scooters, bikes and ride-on toys.
LEGO and building toys
Cars, trains, toy trucks
Action figures and dolls
Arts and craft kits and supplies including glue, paint, scissors, craft paper, beads and more.
Games and puzzles
Dress up and pretend play items
Stuffed animals
Toddler toys
Crayons, markers and coloring books
Clear or mesh backpacks
School supplies
Non-perishable snacks
The drive-through donation drop-off will be at the Nu'uanu YMCA, 1441 Pali Highway, Friday, Sept. 15 from 7 a.m. to 7 p.m., Saturday, Sept. 16 and Sunday, Sept. 17 from 7 a.m. to 5 p.m. For a full list of items, go to ymcahonolulu.org.