Gifts for Beer Lovers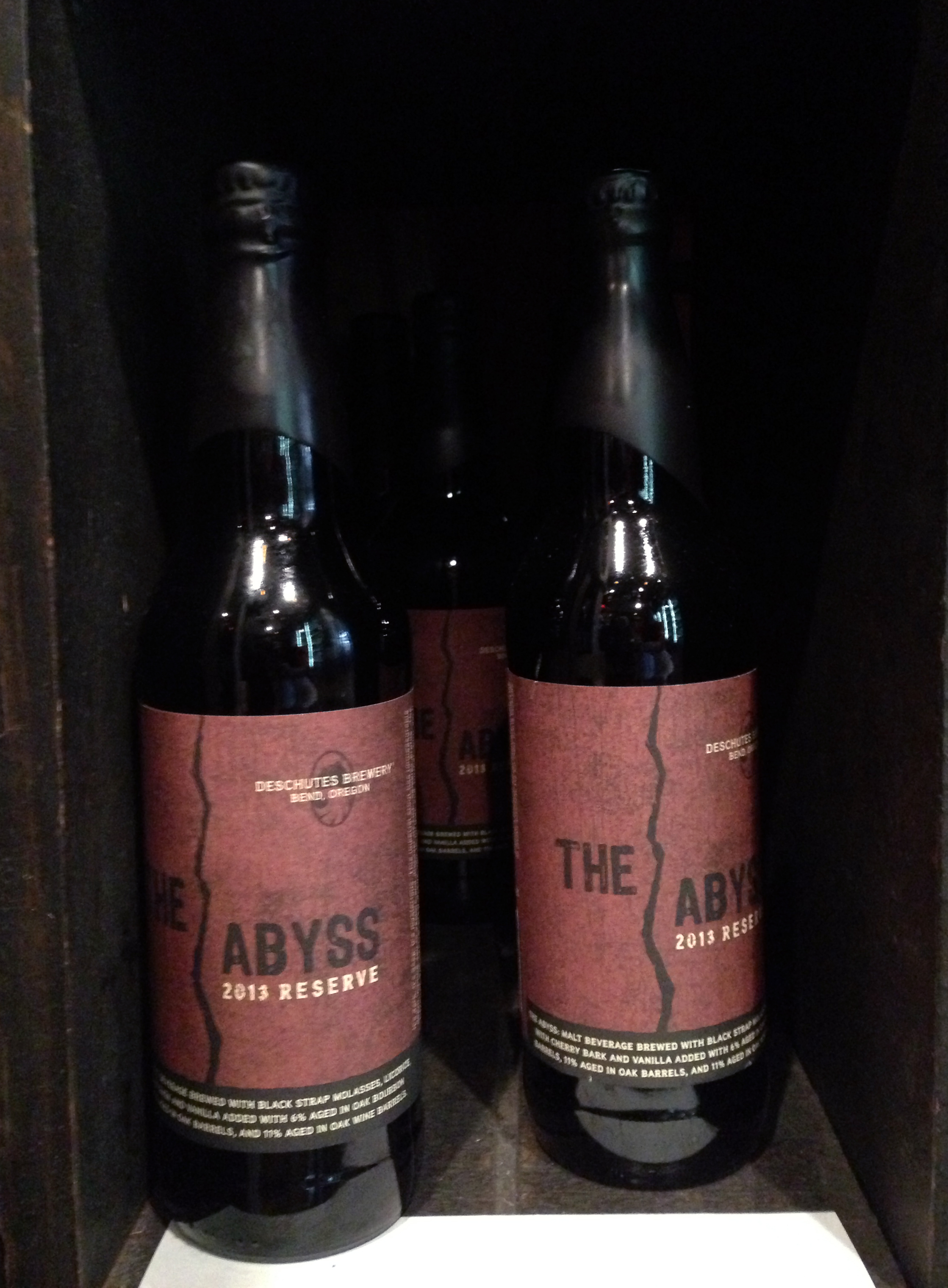 Hi, fellow procrastinator … here are a few suggestions for the beer lover in your life that are easy, last-minute pick ups.
The Stocking Stuffers:
I love giving and receiving beer for the holidays. It's the perfect gift because you can pop it open and enjoy it with friends and family. Twenty-two ounce bottles also fit perfectly in stockings!
Two beers that will bring joy to your beer lover are Deschutes' Abyss Imperial Stout and Goose Island's Bourbon County Brand Stout. Both of these beers are big, bold and intensely flavored imperial stouts that have been aged in bourbon barrels.
Deschutes Abyss (about $16) is released once a year in limited stock and is highly sought after. Jet black in color and full of coffee, chocolate, toffee and silky vanilla flavors and aromas, this is a special beer that is meant to be shared. Give two bottles: one to drink now and one to store away to enjoy in a few months.
Goose Island Bourbon County Brand Stout (about $20) is making its first ever appearance in Hawaii this year. This beer started the barrel-aging imperial stout craze that has swept breweries across the country. It's only released once a year. The barrel aging gives it an incredible smooth texture that wraps your tastebuds with wonderful subtle notes of sweet bourbon. Both beers are extremely limited so don't procrastinate on getting them!
Both beers available at Whole Foods Kahala, 738-0820, Deschutes Abyss also available at The Liquor Collection, 524-8808
Under the Tree:
The next best thing to drinking beer? Making it yourself. It's fun, easy and allows you to create your own favorite styles. Give your beer lover a homebrewing kit from Homebrew in Paradise. They stock everything needed to brew a batch and are full of helpful advice, tips and insight. Kits start around $165.
Homebrew in Paradise, 834-2739
The Big Surprise:
There's nothing better than a beercation. The perfect beercation is actually close to home for Oahu residents. Plan a weekend getaway to the Big Island for the Kona Brewers Festival from March 6 to 8. This is Hawaii's largest beer festival and last year featured more than 30 breweries from around the world, with food and music on the lawn of the King Kamehameha's Kona Beach Hotel. Hotels fill up fast; book early. While on Big Island, take a brewery tour at Kona Brewing Company in Kona, and visit Big Island Brewhaus in Waimea and Hawaii Nui Brewing Company in Hilo.
Tickets for the festival go on sale January 31, konabrewersfestival.com
Timothy Golden is a homebrewer and beer lover. Find more of his writing on Hawaii's beer scene at beerinhawaii.com