Getting to Know Kanoa Goo
The Honolulu-born actor shares his career trajectory—from performing in school plays at Punahou to landing a recurring role in the ABC drama The Rookie.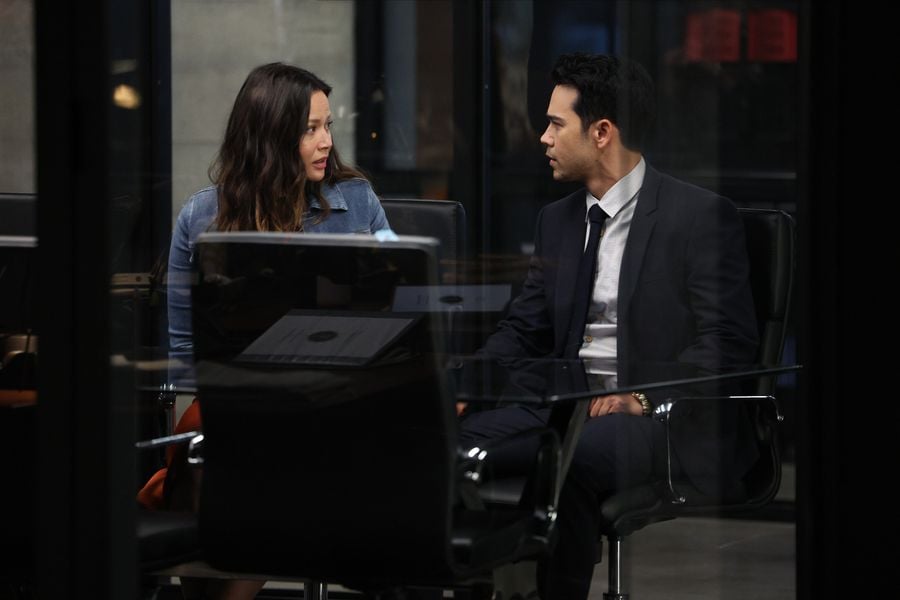 Over Zoom, Kanoa Goo's easygoing charm is inviting. Mention Hawai'i, and he's all smiles (it's a gorgeous grin) as he reminisces about açaí bowls from Da Cove and family days at Kaimana Beach. Ask about the beginning of his career, and he pauses, laughs and recalls his first big break at 8 years old: "Just by chance, I attended an acting camp with the neighbor's kids. We did, I believe, a short version of Samson. It was so long ago, but the feeling I had performing, I remember. I loved it."
From there, he starred in school plays at Punahou and booked local commercials for American Savings Bank and KFC, among others, and a PSA for flu vaccinations. "I was a working professional as a kid, but it was fun. Still is," says Goo. "It's a rarity, right? To have a dream as a kid and make it reality as an adult. I'm very fortunate." That came from hard work, perseverance and, sometimes, kismet.
After graduating from NYU's theater program, Goo moved to Los Angeles in 2014. "I started getting one-off guest appearances in TV shows and smaller roles in movies," he says. Then came an audition for a 20-something in the film I Was A Simple Man, written and directed by Christopher Makoto Yogi. "He's from Honolulu, and I've always admired his work. Plus, the movie would be filmed on O'ahu," he recalls. "It was a long casting process—I auditioned multiple times. Then, just by chance, we were both in New York. My agent called, and I jumped at the opportunity to run scenes with [Yogi] in person. I got it. It was accepted to the Sundance Film Festival—a dream come true."
His moment in the sun in 2021 was hard to follow, but after the movie won top awards at multiple film festivals, he secured a recurring role in The Rookie. "I play an assistant district attorney who comes in hot and is a sort of know-it-all," he explains, laughing. "Some viewers take what they see on screen literally. If you know me, I'm quite the opposite." He's humble and grateful for other Asian American and Pacific Islander actors who paved the way, including his I Was A Simple Man co-star, Constance Wu, who starred in Crazy Rich Asians. That movie definitely opened doors. "It's very cool to be part of this industry shift and have the opportunity to represent my ethnicity"—he's part Chinese—"and home."
Recently, Goo got a fan message from a past Jamba Juice co-worker. "I worked there when I was 16," he says. "Basically, the note said they always knew I had something. They added, it's great to see someone from Hawai'i doing what I'm doing. … These kind of compliments from the local community mean a lot. I appreciate the love and don't ever take it lightly."
The Rookie airs Tuesday nights at 8 p.m.