Getting In: Navigating the Application Processes of Oahu's Private Schools
Whether your child's academic path leads to private or public school, it's important to know what Hawaii schools look for when assessing children at different grade levels. The knowledge will help you prepare your child to do well in any school he or she attends.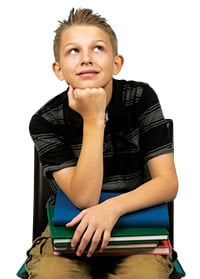 Deciding to send your child to private school takes thought, research and long discussions. That's just the beginning. To get your child into the right private school, there are applications, interviews, testing and school visits. If you don't know where to start, admissions counselors say it doesn't have to be a stressful process.
"There's not any one thing that can make or break an application," says Teddi Yagi, vice principal of Hongwanji Mission School. "We're looking for a balanced child."
Both admissions officers and parents of private school students say knowing your child and his or her interests and capabilities is key to making an impression on paper and in an interview. But as important as it is to have your child shine, equally crucial is making sure a school is the right fit.
"I think you should focus on understanding your own child and not just applying to a school for name's sake," says Liane Sunn, whose daughters, ages 5 and 9, attend the all-girls' St. Andrew's Priory.
"What's most helpful is just talking to as many people as possible, friends and family who have kids at the various schools and have an understanding of what each school is about," Sunn says.
Here we've gone to the experts in the admissions departments of Oahu's schools and the parents of private school students, to find their best advice for getting in.
You probably don't know the perfect match at the beginning. 
You might think your kid has Punahou or Iolani written all over him or her, but it's important to go through the matchmaking process to get the school that is the best place for your child to succeed. "Spend time getting to know the schools so they align with your values," says Monaco. "Also think about the size of the school—is it really going to make sense to go to a school with 2,000 people? School climate is a big one; some schools are more stringent in terms of teacher/student roles, behavior, dress and attire, while others offer students more freedom during their own time. Kids thrive on routine and consistency, so there are kids who find more success when given more routine-driven environment.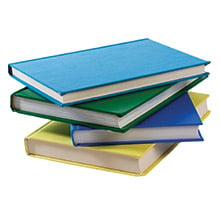 Application Packets and Testing
First, it's important to consider your child's ability to handle numerous interviews, and let that determine the number of schools to pursue. Since applications usually lead to interviews on weekends, applying to too many schools might create stress for some kids.
The process includes several parts: completing the application packet, which includes grade reports and teacher references, standardized testing, interviews for both kids and parents, and group assessments (sometimes, both). Depending on the school and grade level, these requirements vary.
"With Melia, we were a little overzealous," says Sunn. "We heard that getting into private schools was challenging and that everyone was applying. So we applied to six schools. Looking back, it was way too many. It stresses out the kid."
According to Robert Witt, executive director, Hawaii Association of Independent Schools (HAIS), "the most important part of filling out the paper packet is adhering to deadlines. They vary from school to school, but generally range from October to late February. Don't wait too long, especially if you are interested in Kindergarten. Some schools have early Kindergarten application deadlines. Besides deadlines, make sure you know what documents and tests you need to complete the application process."
Witt also advises, "If you miss a deadline, call the school's admission office. Most schools adhere to strict deadlines, but many have rolling admissions, which allow students to apply throughout the year as long as space is available."
All schools require some sort of admissions testing. Preschool through fifth grade generally proctor tests at the individual school; they're school-specific and administered during the interview or on group-assessment day. For example, at St. Andrew's Priory, kids as young as preschool do an essay, but, if they're too young to read and write, they simply create a drawing.
Most sixth- through 12th-grade admissions require the SSAT, a national test administered at test centers. It grades verbal ability, math skills and reading comprehension, and is the one thing that will be the same for all applicants.
"Test-taking strategy is foremost. For instance, up to fifth grade, a child can guess on a question without penalty, so most kids just guess even if they don't know. But after fifth grade, they get a quarter of a point off for every wrong answer, so it's better to leave it blank," says Betsy Hata, Punahou director of admissions.
She says it's also important to know the school's policy on test scores. "Students can take the SSAT as many times as they want. We take the highest scores from each section. So if a student does well in verbal the first time and then does well in math the second time, we count the verbal from the first and the math from the second," she says.
For a target score, school-by-school research helps. "We don't have any cutoff; kids with all kinds of test scores can be successful at 'Iolani," says Kelly Monaco, director of admission. "You don't want to lose out on a great kid or a great student because of one day. But the hard part is, the score can distinguish one kid from the other because the score is the only common piece between applications."
Once paperwork is filled out and entry tests are taken, here's what schools expect at each entry level for private schools.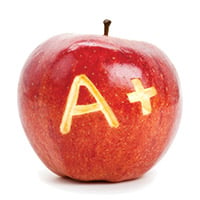 Not everyone gets his or her first choice.  
That doesn't mean to lose hope; there are second chances in subsequent years, and lots of other options that may wind up being a better for your child. "There are many great independent schools so they should look broadly, there are many great gems out there," says Monaco. "Tell kids it's okay if they don't get in. Maybe their scores were good, but there really wasn't a place for them. When mine didn't get accepted, he was disappointed, but that didn't stop him from trying the next year," says Novak
Preschool
Starting with the very littlest learners, private schools are looking to build the foundation for future learning.
"We want more than just socialization; we're preparing preschoolers for kindergarten," says Yagi, of Hongwanji Mission School, which teaches kindergarten through eighth grade. It looks for children who can easily adjust to an academically oriented school.
Knowing if a school is academically rigorous is important, Yagi says. "We teach readiness skills for language arts and math, the letters of the alphabet, fine motor skills. Kids should be able to write their name as 3-year-olds. We go fairly fast."
There's no magic to preparing kids for entry at the preschool level. Yagi says parents can use easy communication-based skills. "I always tell parents to talk to kids using a lot of adjectives: Go get me the pink skirt. Let's play with the square box. And that will be fine," she says.
Parent interviews at this level usually are to ensure that parents understand the school's particular environment and the child would be a good fit.
"It's important that the school feels good to you," says Yagi. "You can't get this by talking on the telephone. When people visit our school, they usually say: 'There's a lot more to your school than we thought.' We have a pool, gym and tennis courts you can't see as you're driving by."
You don't need to hire a tutor. 
Preparing for tests and interviews is hairy. Many parents feel lost or under qualified to prepare their kids. Many admissions directors strongly disagree with any form of tutoring for admissions. "When students are tutored for the interview, they're not themselves, they're saying what they think we want to hear. It's sad. And when they get tutored academically—the question is do they continue to need tutoring to sustain themselves here?" says Punahou's Hata. She also says tutoring doesn't ensure admission. "Parents have paid so much and they still aren't getting accepted. It's so painful when they're not getting accepted and they still have a bill to pay."
Kindergarten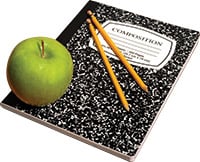 "Ideally, we want kids to come in kindergarten so they can develop with us all the way through," says Sue Ann Wargo, director of admissions for St. Andrew's Priory School.
The skills schools want for kindergarten applicants shouldn't be a surprise to parents. Many admissions counselors go to preschools islandwide to see what they're doing in class, and the process is tailored to the actual candidate pool.
At Punahou and other schools, kindergarten applicants are put in a classroom environment to be observed. Schools look for things such as the way kids interact with students and adults, how creative they are, and a read on their general personality. Children are tested individually and, as with most local preschools, the test is school-specific.
To prepare kids for kindergarten, Punahou's Hata recommends simple things: "Read to your kids, go on lots of different outings, develop vocabulary. You also should be teaching them to follow directions, pay attention and focus. Maybe most important is to have them take risks. That builds their confidence level," she says.
Kindergarten parents who don't make it into their first-choice schools should take advantage of post-decision conferences. "At Punahou, it's mostly kindergarten parents, because it can help them for the next admission year."
Religion matters. Except when it doesn't.  
You don't need to be Christian to attend Hawaii Baptist Academy, but the school is undeniably religious. "We don't apologize for who we are. We want families to know we are a Christian school and that it will be part of the culture here," says admissions director Lee. Opportunities are offered for additional religious activities and those who would like to convert are actively encouraged. Some parents seek schools such as HBA that will mirror their religious teachings at home. At Hongwanji Mission School, the Buddhist underpinnings are exhibited differently. "If you're going to come to church you're welcome. While some schools try to convert children, we're really not about that," says Yagi. It's important to understand the role religion plays in any religiously affiliated school.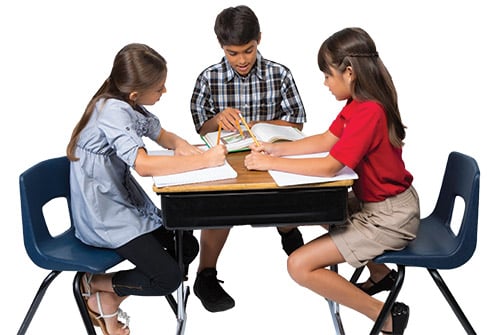 4th and 5th grade
"There aren't many schools that have a fourth grade entry point, so it's our most selective grade," says Hata. "We have 300 applications for about 50 spots."
In 4th and 5th grade students must have well-developed socialization skills and be adept at listening and following directions. Admissions are looking for how prospective students interact with other kids. "We want them to be collaborative and cooperative," says Hata.
At Punahou, potential students come in two weekends for about four hours each visit. They are given a test, play games with other applicants in a group (classroom) setting, and do a writing sample. "They need to be able to shine. You need to think: Why would you notice this kid over another kid? We test their behavior and how they interact with other kids, even during recess and snack time. Testing is the main focus."
Teacher reference reports may become part of the process at this level. There's not much students or parents can do to influence those, in part because they're confidential and also because they're an aggregation of the child's long-term performance.
"The report cards don't lie," says Monaco. "The teacher reference report is a reflection of report cards. The teachers are very honest and tend to share with the school being applied to what they've shared with the parent."
Money might not be an object. 
Hawaii independent schools don't consider ability to pay with admissions, so new applicants should never decline to apply for financial aid out of worry it will affect the outcome. When a school accepts a child, it really wants him or her to attend, and it will work hard to find a financial package to suit the family's needs. For example, in the past seven years, Punahou has given families the financial aid package at the time of admission. "We aggressively try to award financial aid," says Hata.
6th and 7th grade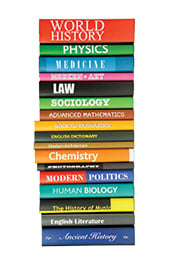 At the six- and seventh-grade entry points, parents should be nurturing a strong, independent spirit in their child.
"We're looking for students who are motivated to learn. Engaged. Students who are interested in learning about the world," says Wargo.
Coinciding with this skill set, there is a marked expansion in activities available to students at the middle-school entry point. There are sports, clubs and service projects in which students can participate, so admissions boards are looking for students who would both take advantage of those offerings and add their own enthusiasm to the mix.
Academically, students should, by this point, have an established history, so parents can see where their child ranks against school and national averages. "Applicants should have a grasp of all the basic math concepts at their grade level, and should probably be reading above grade level," says Wargo.
At St. Andrew's Priory, a writing test is administered for all students during the admissions process. Students are asked to write a story, based on a prompt, in about 15 minutes.
"It gives us an idea of how well they know spelling and grammar but it also shows us their thought processes. Can they follow through with a plot? How do they use the English language?" says Wargo.
Schools administer school-specific tests, which means your child should be ready for multiple testing days in addition to their current schoolwork.
"We found that what works for our school are three test indicators: The SSAT, our test administered during the application process, and the test scores from the school they're coming from. We test all our sixth graders with the same test, which helps us look at the total profile and have one common test for both current students and the ones applying," said Katherine Lee, director of admission for grade seven through 12 at Hawai'i Baptist Academy (HBA).
Parents and admissions directors both stress for children to concentrate on an accurate self-representation during individual interviews, a skill that is important for success in schools that require kids to manage their own educations in preparation for college.
Mark Ono, whose daughter Lynn began seventh grade at HBA this year, tried not to stress about the interview. "We just said, 'Lynn, they're going to ask questions and you're going in on your own, so just be yourself."
"When she came out, she said to me, "Dad did I blow the last question? They asked, if I could be anybody, who would I be? and I said I would be a baby again—no care in the world and everybody takes care of the baby."
Ono laughed, and reassured his daughter that an honest answer was best. "I told her it was good—she was being creative!"