George the Giraffe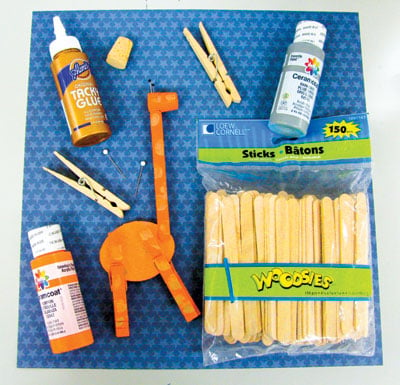 Giraffe
Supplies:
One 3/4-inch-by-1-inch cork stopper
Two craft sticks (popsicle sticks)
Two clothespins
Two pins with ball-shaped heads
Orange paint
Brown/tan paint
Orange cardstock
Tools:
Oval punch
Paint brush
Tacky glue
Craft knife (Use only with adult supervision)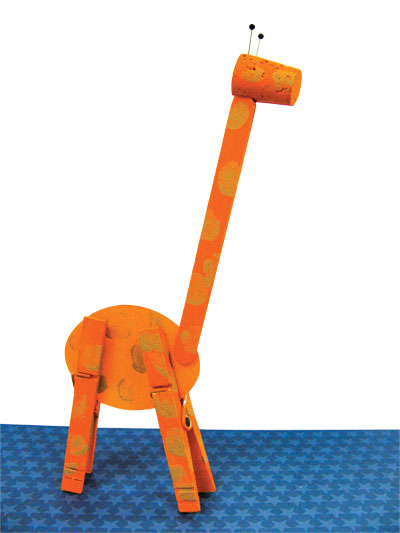 Giraffe
Directions:
1. Paint the cork stopper, craft sticks and clothespins orange.
2. Punch out one oval from the orange cardstock. This will be the giraffe's body.
3. Clip the clothespins to one side of the oval. This will allow your giraffe to be able to stand.
4. Glue a portion of the body between the two craft sticks to create a neck for your giraffe.
5. Use the craft knife to make a notch in the cork stopper to fit the giraffe's neck. Glue together.
6. Create the giraffe's ears by attaching the pins with ball-shaped heads to the cork stopper.
7. Add the finishing touches to George the Giraffe by creating spots on his body with the brown/tan paint.
Additional Fun (optional):
Have your keiki add moving eyes and/or encourage him or her to create a different colored giraffe. Let his or her imagination run wild! Have a great summer!
---
---