Gardening for Good Health
Gardening with your children is a great outdoor activity that offers many lifelong rewards. The benefits include environmental awareness, a love of learning, good health and eating habits, and other skills, such as teamwork and problem-solving, that will last a lifetime.
Morgan LaRue of Kailua knows the benefits first hand. A civil engineer by trade, LaRue is now a stay-at-home mom of two boys, James, 3 years old, and Christopher, 2 years old. The former triathlete is an avid home cook, with a healthy outlook and a passion for gardening.
LaRue's newfound love of gardening began when she was pregnant with her first child. "Something overwhelmingly maternal kicked in and I had this obsessive desire to start gardening," says LaRue. She reminisced about her childhood growing up in Virginia, watching her mother tend to their home garden and cooking meals with fresh fruits and vegetables. She admits to being a novice and crafted her gardening skills through trial and error. "I didn't thin my seedlings properly and ended up with a mess, but it was fun."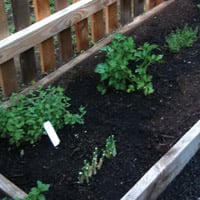 She began her green-thumb education by reading books, such as Animal, Vegetable, Miracle, by Barbara Kingsolver, and Omnivore's Dilemma and In Defense of Food, both by Michael Pollan. "These books helped to inspire, encourage and educate me on the topics of eating well, the benefits of growing your own vegetables and the importance of knowing where your food comes from," says LaRue.
LaRue delights in eating fresh kale and swiss chard moments after it is picked from the garden. She savors the flavor nuances and the array of fabulous colors from fresh heirloom tomatoes, and is an enthusiastic cook who focuses on lots of color with every meal.
James and Christopher aren't typical, mac'n'cheese-chicken-nugget loving kids. In fact, they have never eaten boxed macaroni and cheese, let alone stuffed small, processed chicken pieces into their little mouths. "I simply don't make those things, so these aren't considered comfort-food staples for them. They eat what we eat," says LaRue. LaRue's trick for introducing new veggies is to add them to pasta. Since pasta is a familiar favorite, they are more apt to try a new vegetable if it is added to the dish. Kale salad is a unique favorite, and kholrabi and green zebra tomatoes are familiar vegetables.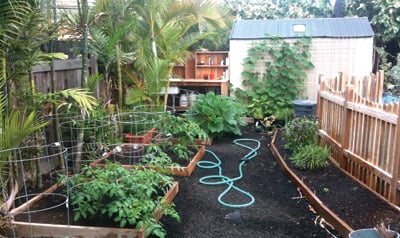 It also helps to have the children involved in the entire process. They are more apt to try items they have helped grow. LaRue relishes opportunities to share her gardening knowledge with her children, exposing them to the growing and harvesting process, and getting them involved as much as possible. James happily contributes to the gardening duties. He knows the names of all the herbs and helps to pick them for meals, while Christopher lends a hand watering. "If I can express and share my enthusiasm for gardening and good health, I'm hopeful that positive benefits will rub off on them," says LaRue.
There are great gardening books for kids, such as The Gardening Book, by Jane Bull, Roots, Shoots, Buckets & Boots, by Sharon Lovejoy, and New Junior Gardner, by Felder Rushing.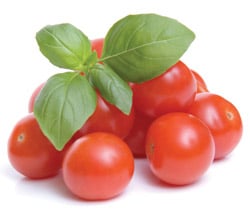 Tips for Novice Gardeners
1. Follow the seed-packet directions and allow only the healthiest seedlings to grow.
2. Purchase seeds from the Ag Extension or a local hardware store. They usually have the types of vegetables that grow well in Hawaii. City Mill, Home Depot, Hardware Hawaii, Ace Hardware and the Urban Garden Center are locations to check out for seedling packets.
3. Grow fruits, vegetables and herbs that are easy to consume, e.g., tomatoes, cucumbers, lettuce, radishes, etc.
4. Start small. A small garden patch or even pots work well. "Just starting can be difficult because you feel like you don't know anything, but it's fun to see little sprouts grow where you planted seeds," says LaRue.
5. Speak to gardeners at the local farmers' markets. They can provide insights on how to keep bugs away from tomatoes, how to avoid powdery mildew on zucchini, etc. Koolau Farmers is also a great resource. Ask what works well with the type of soil, light and area you have to work with.
6. Growing organic can be difficult because of the many local pests and diseases, but, with hard work and determination, it is possible. "I've never grown a garden any other way, so I don't know any different," says LaRue.
7. Visit local gardens for inspiration.
Benefits of Planting Seeds and Watering Little Minds
Responsibility and Love of Nature
Children who garden become stewards of the environment. They learn to respect and care for nature and all living creatures.
Reasoning and Discovery
Gardening offers active and engaging connections to academics, from science to construction, botany to nutrition, math to literacy.
Cooperation
Students remember information better when they design experiments, use more than one style of learning, and can share their newfound knowledge with others through play and teamwork.
Knowledge and Pride
Gardening captures kids' interests, teaches them nurturing skills, gives them a sense of pride in their accomplishments, introduces them to healthy foods, and provides a way to improve and give back to the community. Kids learn about cause and effect, e.g., plants die without water.
Physical and Mental Activity
Research indicates that children who spend time outdoors in natural, green spaces have reduced symptoms of attention-deficit disorder and ADHD.
Health and Nutrition
Children who grow their own food are more likely to eat fruits and vegetables. As adults, this habit will help to prevent or delay chronic diseases.
School gardening projects, such as the HAIS initiative, Grow Hawaii, provide enriching, hands-on experience beyond the classroom. Young students learn new skills in fun and exciting ways.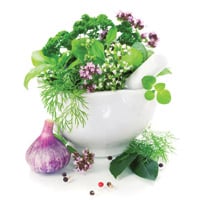 Grow Hawaii
Grow Hawaii is a project of the Hawaii Association of Independent Schools (HAIS) in partnership with the Hawaii State Departments of Education and Agriculture, and the Ulupono Initiative.
Over the next three years, Grow Hawaii will use a variety of strategies to significantly enrich the educational dialogue in all private and public schools statewide concerning the urgency for growing food in the Islands. Beginning with the belief that the betterment of humankind is inherently possible and that schools are a prominent force for good, Grow Hawaii and its partners aspire to create lifelong "buy local, eat local" consumers by engaging students, starting in elementary school, in exploration, experimentation, and action-oriented, problem-based learning that will foster consideration of the origins of and their relationships with Island-grown food, and the social systems and values we will need to create a more sustainable way of life.
The following schools are participating in the Grow Hawaii project:
Academy of the Pacific, American Renaissance Academy, Ewa Makai Middle School, Hongwanji Mission School, Honolulu Waldorf School,
Iolani School, Kamaile Academy, Kamehameha Schools – Kapalama Campus, Punahou School, Sacred Hearts Academy, Saint Louis School, St. Anthony School – Kailua, St. Mark Lutheran School, University Laboratory School and Windward Nazarene Academy.
For more information about Grow Hawaii, visit growhi.org or call 973-1538.
Take the family to the Urban Garden Center
for a fun, educational and inspiring day. The Children's Garden features eight different themed gardens for children and adults to admire. Check out the Pizza Garden, which features plants found on a pizza, growing in a pizza shape, and the Animal Garden, which has 45 plants with distinctive animal traits: a leopard tree, a fox tail asparagus and a kangaroo fern, to name a few. Kids will enjoy the Butterfly Garden, which features a 50-foot-long, curving tunnel. They enter from one end and imagine themselves inside a worm. Plants, such as the butterfly bush and butterfly weed, draw moths and butterflies. Other gardens to experience include the Sensory Garden, the House Garden, the Hawaiian Alphabet Tree Garden, the Sundial Garden and the Boardwalk Garden. Urban Garden Center, 955 Kamehameha Highway, Pearl City, 453-6050.