Fun Things To Do in Honolulu On A Rainy Day
With another winter and spring upon us, we decided to put some creative juice into figuring out how to turn rainy days into liquid sunshine.
We hear it a lot from our far-flung friends with kids: Lucky you live Hawaiʻi. You can go to the beach all through the winter, build castles in the sand and swim in the ocean—without a wetsuit! Weekends, solved.
Yup. Except every year, I remember: Oh, yeah. Rainy season.
On days when the beach is too soggy and trails are too slick, when sports games and outdoor parties are called off, we've all reached for the DVD collection or handed over an iPad. But childhood is too short, and weekends are too precious, to just kill time when the weather turns wet.
With another winter and spring upon us, we decided to put some creative juice into figuring out how to turn rainy days into liquid sunshine.
Staying Dry
Postponed outdoor plans can create a pocket of unstructured family time that's just right for the simple, open-ended projects and adventures for which there never seems to be enough time. I'm sure you have your own list—from cooking together to building cardboard-box rockets to the moon. Here are a few that have become favorites for us.
Indoor campouts
Experts say that kids' innate sense of exploration and invention blooms in an open-ended environment full of loose materials they can actually repurpose and rearrange, like making tree forts and other imaginative landscapes out of sticks and rocks. For us, indoors, this translates into creative tentmaking with bedsheets, pillows and all the moveable furniture they can lay their hands on (as long as it gets put back afterward). Upgrade to "treasured-memory" status with some kitchen-made s'mores, silly campfire songs and permission to sleep there, all night long.
Design wall art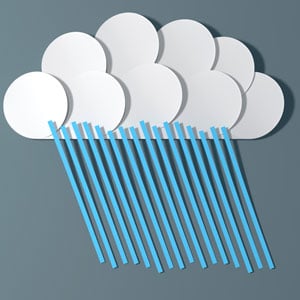 We found another take on "loose materials" when a friend gave us a roll of removable blue painter's tape for a long plane trip with our then-toddler. It's colorful, sticky (read: fascinating) and, best of all, comes off easily and leaves no trace. The tape continued to be a go-to when we got home. Some possibilities: hallway-length racing tracks, impromptu indoor hopscotch, "spiderwebs" across doorways, family "treasure hunts" complete with clues, arrows, wall art and mysterious messages. When else do the kids get to write on the walls?
Go exploring
Staying dry doesn't have to mean staying home. We like the Bishop Museum, malls and movie theaters as much as the next family, but when we started looking further afield we discovered that Honolulu is full of kid-friendly places that are less crowded. One of our favorites for rainy days is Pali Lanes, the Kailua bowling alley with blue-sky murals on the walls. Leeward Bowl, ʻAiea Bowl and alleys on base also provide some retro fun.
Go holoholo
Hawaiʻi is full of grandparents, great-grandparents, calabash aunties and uncles, and friends young and old we don't see as much as we'd all like. Go visiting with a tray of pancit, a box of dim sum or some baked goodies and talk story as you listen to the rain drum on the roof. Page through an old photo album together. Go for a Sunday drive with no particular destination. That's when the good stories start to flow.
In Our Element
There are lots of rewarding ways to escape the weather, but I also knew that we were missing an opportunity. I asked Iris Saito, professor of early childhood development at Honolulu Community College, whether rainy days could actually be a resource for learning. "Of course," she told me, sharing a memory of her boys catching raindrops in their mouths as she unloaded groceries in a storm.  "It's a sensory experience. Nature promotes [children's] sense of wonder."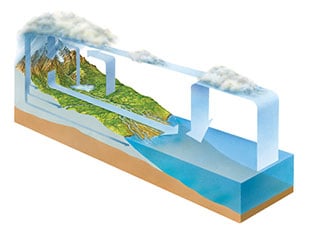 Years ago, when I got to interview long-time kamaʻāina for an oral history of Mānoa Stream, they all said the same thing: When it rained hard, the neighborhood kids flocked to the stream. Why? There was no telling what would float by on its way to the ocean.
"All weather is good weather as long as you're prepared for it," Vanessa John, one of our daughter Bee's favorite preschool teachers, tells me. She adds something that really hits home: "A lot of people are so removed from nature. But in order to be passionate about taking care of the world and making sure it's there for the next generation, you have to experience it yourself. It helps you understand how big the world is, and your place in it."
Inspired by wisdom old and new, on a truly torrential afternoon we pulled on our rain boots and raincoats, and went out to see what the stream was up to.
Every valley in Honolulu has a stream. Ours meanders through the local park, so we visit it from time to time to see the fish or feed the ducks. But this afternoon, with the rain coming down in sheets, the water surging higher than the kids had ever seen it and no wildlife in sight, the stream was a very different place.
At first there was total silence from both our girls—a rare occurrence. Bee, 2 years old and three feet tall, wanted to be held up so she could lean over the side, face to face with the tumbling water. Then Matilda, age 7, started to ask questions: Why is the stream so high? Why isn't it clear like it usually is? Where are the ducks? The fish? That led to a discussion about what happens to a raindrop after it falls, how and why a stream forms and the way erosion occurs. She noticed that the year 1959 was printed on the bridge's concrete rail, so we did a little math together and figured out how long the bridge had been there (earning a, "Whoa. That's old.").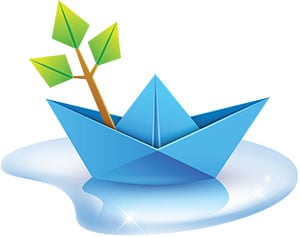 My husband, who once led canoe trips in Canada, taught Matilda how to read the stream's flow—to recognize an eddy of quiet water where the fish could be hiding out and waiting out the storm. Bee and I counted leaves and branches floating on the current and, (careful of cars), raced them to the other side of the bridge. We dropped in some sticks ourselves, and watched as they sailed around a bend and out of sight. She squealed with delight.
On the way home, we watched the rain flowing along the streets and into the storm gutters and talked about how it all flows to the sea.
Then we stomped in every puddle we could find, taking our sweet time and getting thoroughly, 100%, soaked.
Clothes in the dryer, kids in a warm bath, hot chocolate on the stove, mission accomplished: a rainy day adventure, with opportunities for learning everywhere.