Free Fun: 12 Educational and Cultural Activities
From an astronaut day, aquarium and star parties to Obon dances, check out these fun, free learning opportunities.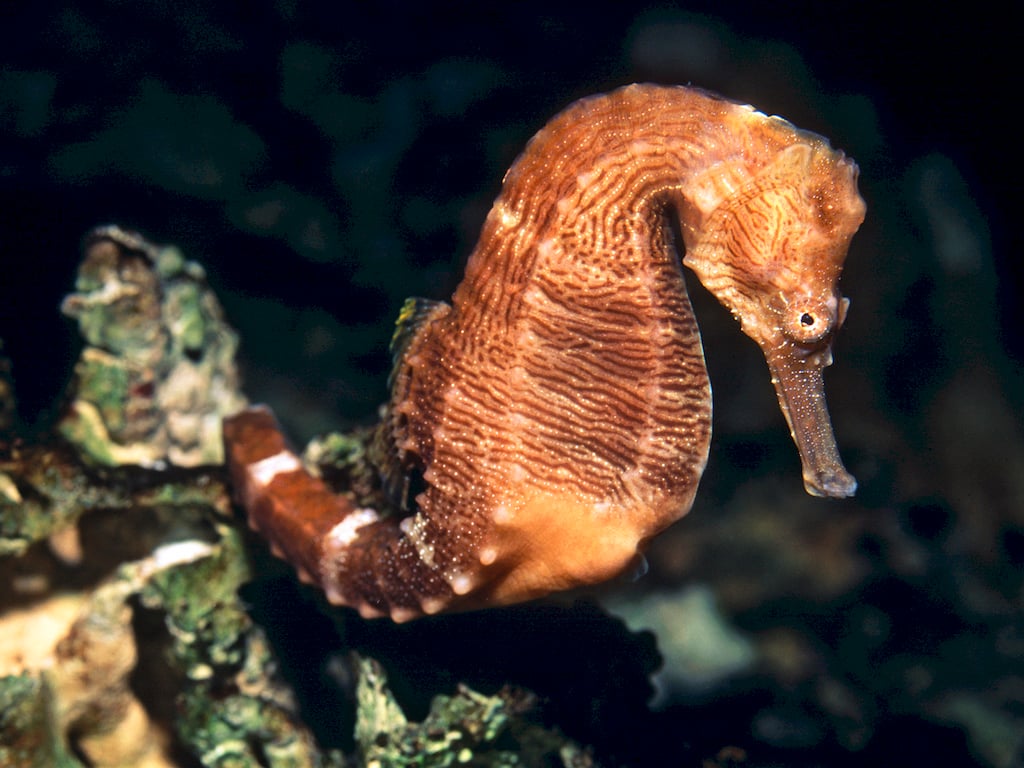 Courtesy of Waikīkī Aquarium
Lucky we live Hawai'i. We have the best beaches right on our doorstep and the warm weather to enjoy them. But, "I'm bored," is something all parents get used to hearing, even in Honolulu. And, sometimes mom and dad feel the same way, or worry that other outings will break the bank. There's no reason to panic: We have found 51 free places and activities for your 'ohana. Our list includes fishing, farm animals, aviation and art museums, astrological parties, big-screen movies, places to volunteer and much more. Our ideas go way beyond the usual parks and playgrounds. And the only beach mention is for a surf and canoe clinic. Here, we start with 12 educational and cultural activities. Watch for more on outdoor adventures, museums and volunteer activities on honolulufamily.com.
1. Waikīkī Aquarium (free once a year)
Calling all sea horse, Nemo and Dory fans! Take advantage of free admission during the aquarium's annual Earth Day Mauka to Makai celebration. Saturday, April 22, 9 a.m. to 4:40 p.m., Waikīkī Aquarium, 2777 Kalākaua Ave., 923-9741, waikikiaquarium.org.
2. Hawaiian Astronomical Star Parties
Little astronomers can peer through telescopes trained on objects in the night sky. Parties at Kāhala Community Park (East O'ahu) and Geiger Community Park (Leeward O'ahu) are better for younger kids who can easily see the moon and hopefully find a couple of planets. Dillingham Airfield in Mokulē'ia offers a darker sky and the chance to see star clusters, nebulae and galaxies. Be sure to read the "Star Party Etiquette" on its website so you don't spoil the fun with flashlights, headlights or sticky fingers. Recommended for kids 6 years and older. Parties are held twice a month. hawastsoc.org.
3. Institute for Astronomy Open House
Build a comet, blast off a bottle rocket and engage in a wealth of other activities at the University of Hawai'i's annual science fun day. April 23, 11 a.m. to 4 p.m., Institute for Astronomy, University of Hawai'i at Mānoa, 2680 Woodlawn Drive, 956-8312, ifa.hawaii.edu/open-house. Free parking at Noelani School.
4. Leeward Discovery Fair
Make quicksand goo, magic snow, a Gyotaku fish print and much more at this fun, educational fair. End of October or early November annually. Leeward Community College, 96-045 Ala 'Ike St., Pearl City, 455-0011, leeward.hawaii.edu.
5. Astronaut Lacy Veach Day of Discovery
Science-based workshops, exhibits and demonstrations for students in grade 4 and older. Late October annually. Punahou School, 1601 Punahou St., spacegrant.hawaii.edu/day-of-discovery.
6. Royal Hawaiian Center Complimentary Cultural Programming 
If you're staying in a hotel that doesn't offer activities, you can find free high-quality entertainment and classes including hula and lomilomi massage here. Tips: Arrive 30 minutes early for lei-making and lauhala-weaving classes and sign up for 'ukulele lessons at guest services starting at 10 a.m. the day of the lesson. See website for times and locations. 2201 Kalākaua Ave., 922-2299, royalhawaiiancenter.com/info/culturalprogramming.
Take an international trip without leaving Hawai'i. Try the food and experience the entertainment of other cultures with these events and festivals:
7. Bon Dances
The Japanese Obon season runs from the beginning of June until mid-September. Check honolulumagazine.com for the full 2017 Bon Dance schedule.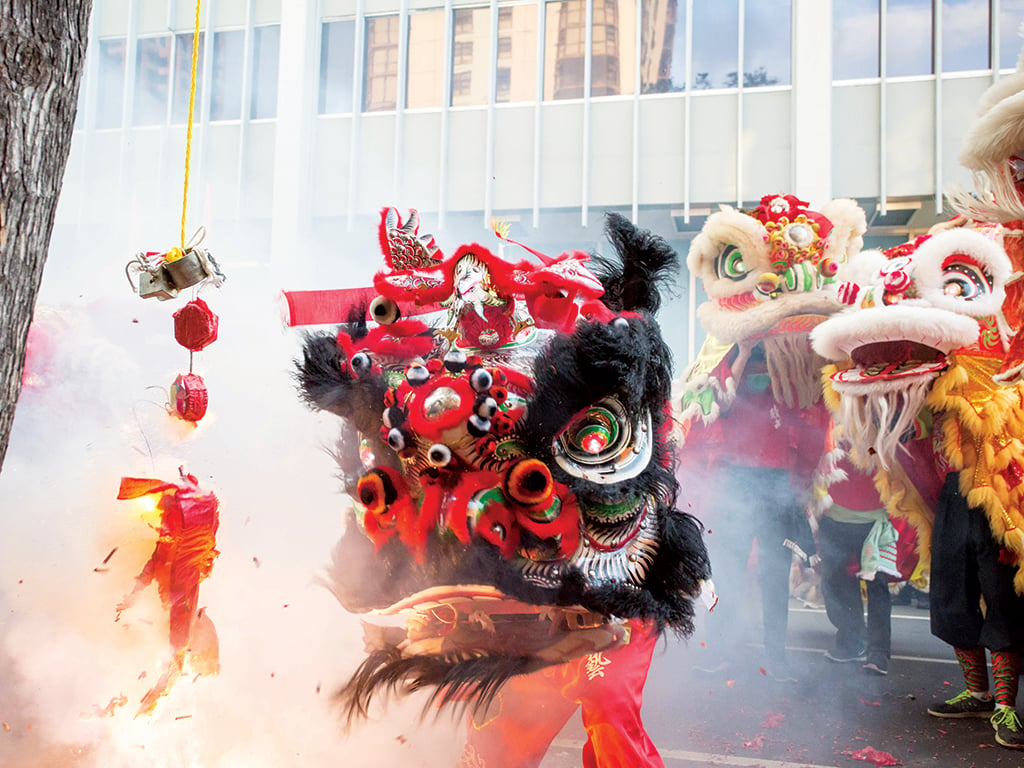 Photo: Tony Nguyen / Courtesy of Wah Ngai Lion Dance Association
8. Chinese New Year 
Feed lions, watch dragon dances and eat Chinese food at the Cultural Plaza and another along the streets of Chinatown. chinesechamber.com.
9. Okinawan Festival 
Get your andagi fix at the largest ethnic festival in Hawai'i. Held over Labor Day Weekend, Hawai'i Convention Center, 1801 Kalākaua Ave., (808) 676-5400, okinawanfestival.com.
10. Filipino Fiesta and Parade
See floats, bands and marching groups and try Filipino foods. fjchamber.org.
11. Korean Festival
Watch taekwondo, eat kalbi and enter a kimchee contest. koreanfestivalhi.com.
Did we miss anything? Let us know about other free fun opportunities by commenting below.