Flu in Hawaii: How to Protect Your Family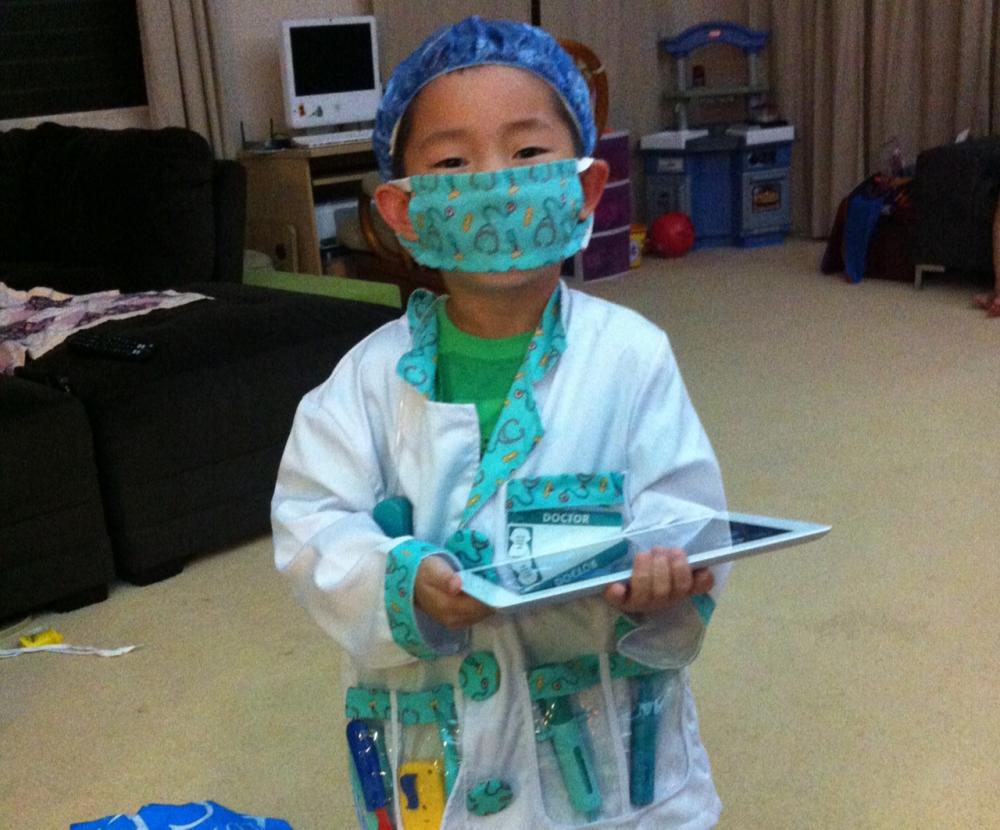 Winter in Hawaii usually brings cooler weather and evokes visions of Santa in aloha wear, plenty of presents under the Christmas tree and happy, warm fuzzies. Not to burst your happy bubble, but our friends at the State of Hawaii Department of Health would like to remind residents that winter also means peak-flu activity in the Islands and, unfortunately, the nasty bug doesn't care if you're naughty or nice.
So far this year (knock on wood), our family has been able to avoid major illness and has been relatively healthy. Even with Avery in preschool and Ensen in kindergarten, breeding grounds for a lot of icky germs, we haven't caught anything other than an occasional runny nose and 24-hour fever. Perhaps it's the flu shots we get every year? Maybe it's our balanced diet? Good hygiene is most likely a factor as well.
Whatever we are doing, I plan to keep doing it to ensure that our family remains healthy throughout the busy holiday season.
The Centers for Disease Control and Prevention (CDC) reports that "Each year, an average of 20,000 children under the age of 5 are hospitalized because of flu-related complications. Influenza causes more hospitalizations among young children than any other vaccine-preventable disease." Pretty scary, right?!
How do we protect ourselves? Here are some tips I've compiled from the CDC, along with a few of my own. It never hurts to remind yourself and others so we can all do our part to slow the spread of colds and the dreaded flu.
Get a flu shot. According to the CDC, it's the single best way for adults and children to protect themselves against seasonal flu and its potential severe complications. Talk to your healthcare provider, employer or child's school if you and your family haven't already been vaccinated.
Wash your hands. This is a no brainer, but I can't tell you how many times I've seen adults leaving the restroom without doing so. It's important to wash hands often, and with soap. If soap isn't available, the CDC suggests using an alcohol-based hand rub.
Cover your nose and mouth. When you cough or sneeze, preferably with a tissue. One of the things Ensen learned in preschool was to sneeze or cough into his sleeve, not his hands. If your hands are your only option, use 'em for the sake of everyone around you, and then wash them.
Avoid touching your eyes, nose and mouth. As the parent of two young kids, this one worries me the most. It's almost impossible to prevent kids from doing so, and it almost seems the dirtier the situation, the more they do it. Education and repetition seems to be working better these days, and it never hurts to carry hand wipes or hand sanitizer with you when you're out and about.
Wipe down the shopping cart. Most retail stores provide sanitized wet wipes these days so shoppers can quickly clean their shopping-cart handles. This doesn't eliminate germs completely, but it does help to clean up the situation. A better approach might be to carry around some antibacterial wipes of your own and give the cart a more thorough cleansing.
Pay attention. As parents, we don't want to be obsessively compulsive about keeping our kids clean, yet, at the same time, we need to pay attention to what's going on. Avery is at the stage where she likes to put anything in her mouth, no matter where she finds it, and usually when we're not looking. She also loves to cough without covering her mouth. We find ourselves providing gentle reminders to our coughing cutie.
Scare . . . errr . . . educate your kids. I half jokingly suggest scaring your kids with gross images of what can happen if they don't listen to you. It's worked for us. Showing them pictures of people suffering from illnesses as a result of poor hygiene help to get the point across that Mommy and Daddy know what they are talking about. On the other hand, I will say more uplifting messages from Yo Gabba Gabba and Barney about washing your hands and reminders that germs are bad help to reinforce memorable messages for little ones.
Here's to staying healthy and having a merry holiday season!
Nathan Kam is a Honolulu public-relations executive, husband and a proud daddy of two incredible kids, Ensen (5) and Avery (2), who enjoys cooking, gardening, traveling, blogging and golfing. You can reach him via email, Twitter, Facebook, LinkedIn or via his personal Kam Family Blog.