Five Tips to Avoid Overeating on Thanksgiving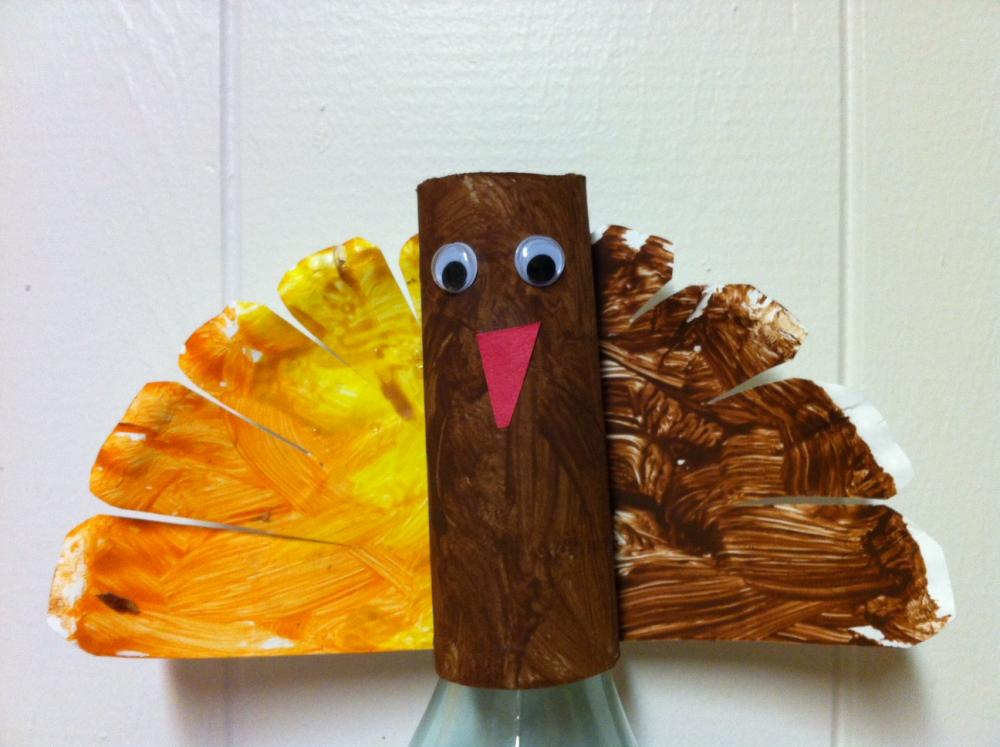 I don't know about you, but my mouth is watering just thinking about the Thanksgiving feast (or should I say feasts) I'll be enjoying with family and friends in just four days. Buttery roast turkey hot out of the oven, savory stuffing, honey-baked ham, sweet potatoes, green-bean casserole, homemade gravy and all of the fixings most local families are treated to over the holiday season. As I like to say, Thanksgiving is the precursor to a whole lot of good eating over the next couple of months.
When it comes to good health, we recognize that the holidays can be dangerous, especially for those of us watching our weight, calorie intake and doctors' demands to limit salt, fat and sugar consumption. We will be confronted with tough decisions at the dinner table (many rivaling lavish Las Vegas buffet counters). How do we eat well and consume less while not offending our hosts, who most likely spent days in the kitchen preparing the holiday feasts before us?
What is a responsible Thanksgiving Day feast consumer to do? Here are my five tips for avoiding the infamous kanack attack:
Moderation. I know, I'm stating the obvious, yet this is probably the toughest to follow, especially if you're like me and aren't picky. As a general rule of thumb, I survey the scene and try a little bit (one or two bites) of everything to satisfy my curiosity for the variety of food. This allows me to return for seconds for the things I enjoy most.
Use Small Plates. Like creatures of habit, most of us grab a big plate and load up, but I opt for smaller, dessert plates to keep portion sizes reasonable. This strategy helps to pace out the meal since it requires you to make multiple trips to the table and allows your body to digest food and feel satisfied, not full.
Use Chopsticks. It's harder to shovel food into your mouth with chopsticks as opposed to a fork or spoon, thus forcing you to slow down. A more extreme move is to use your opposite hand. My uncle did this several years ago and lost a lot of weight. It will take a little longer to eat, but your body will thank you for it.
Be the Last in Line. As I was researching this post, I came across a lot of websites offering good tips on healthy eating. One of my favorite suggestions was to "Be the last in line" and I wondered why. The reason is brilliant and one that I'd bet subconsciously affects us all: "Never underestimate the visual power of food and how if effects appetite. The buffet or appetizer table looks great when you're the lucky first man to it. Once large numbers of people have gone through, the food loses its luster. Imagine the potatoes au gratin with the crusty topping—it's usually gone by the time you get to it if you're last in line."
Socialize. If you're having a good time talking and catching up with family and friends as you eat, there's a good chance you'll be doing more talking than eating. That's a good thing, in this case. After all, we are all gathered to enjoy each other's company, celebrate the things we're most thankful for in our lives, and enjoy some great food and drink in between.
From our family to yours, we wish you a very safe and Happy Thanksgiving. Go ahead and splurge on the pumpkin pie. It's a special day, for goodness' sake!
Nathan Kam is a Honolulu public-relations executive, husband and a proud daddy of two incredible kids, Ensen (5) and Avery (2), who enjoys cooking, gardening, traveling, blogging and golfing. You can reach him via email, Twitter, Facebook, LinkedIn or via his personal Kam Family Blog.