Financial Help Available: Preschool Open Doors in 2021
Hawaiʻi's program to help families pay for preschool is accepting applications.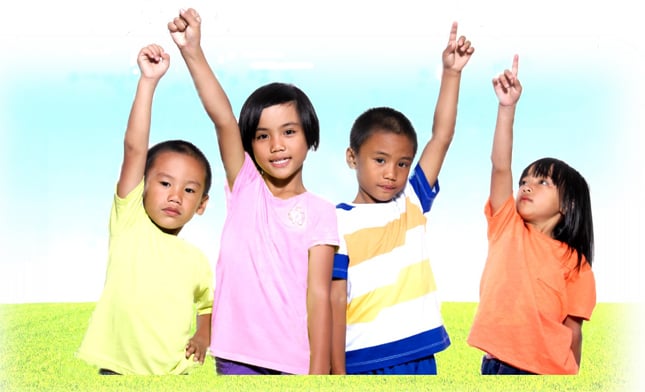 2016-10-2
Finding the right education for your child is priceless. Paying for it, however, can be challenging, especially for families already on a tight budget.
Preschool Open Doors can help. The program that works to ensure that every child attends preschool started in Hawaiʻi in 1990. In past years, Preschool Open Doors has had about $11 million to distribute. Parents can receive up to $710 a month. If you qualify, chances are good you may receive assistance. Little more than 2,000 applications are submitted every year.
For this school year, Preschool Open Doors has a goal to assist that many children. The deadline for preschool sessions for the 2021-2022 school year is March 31. Here is what you need to know to apply.
1. Kids must be 4 or 5 years old. Their birthdays must be between August 1, 2016 and July 31, 2017. Families can apply for more than one child if they meet the age qualification.
2. The amount of assistance can be different for each family. Preschool Open Doors provides anywhere from 0% to 30% copay of the benefit, based on your gross monthly income. Income limits depend on the size of the family. For a family of two, a parent must make no more than $3,718 a month. For a family of 11, that number is $12,382.
3. You choose the preschool, but it could affect how much money you can receive. It is up to each parent to choose a preschool that works best for his or her child and family. If you have already selected yours, ask the preschool if it accepts families getting Preschool Open Doors subsidies—the school will need to complete a few forms as well. If the preschool is accredited by the National Association for the Education of Young Children (NAEYC) or the National Early Childhood Program Accreditation (NECPA), funding can increase.
4. Start online, but call if you need help. Preschool Open Doors is run by PATCH Hawaiʻi. You can download the form and read all about the income requirements and eligibility standards on PATCH's website. If you have any questions, or if you need an interpreter, you can call PATCH.
Here are two common mistakes you can easily avoid. First, make sure both parents or guardians sign the application. Second, remember to send income verification for the two months before the date of your application.
If you're too late to apply for the year which starts in July or August, watch for the next application process in the fall for kids entering preschool in January. Remember, the birthday qualifications for the child will change every year.
For more information or to get started, go to patchhawaii.org, email podadmin@patch-hi.org or call (808) 791-2130.