Father's Day Back Rub T-shirt
A Father's Day gift that involves back rubs, toy cars and your kids…what's not to love?
Here's a practical, homemade gift for Dad that involves back rubs and toy cars. Have the kids design a roadmap on the back of a t-shirt and color it in. Invite Dad to put it on and lay on his tummy. The kids can drive cars and trucks all over Dad as he relaxes on Father's Day.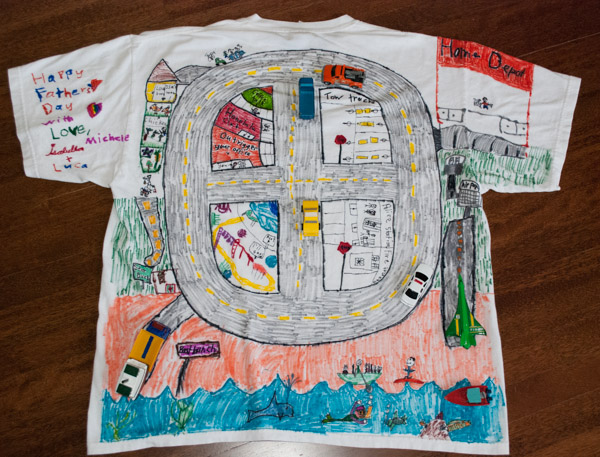 I saw this idea floating around Pinterest at Christmas time but decided to save it for Father's Day when we'd have more time to work on it together. It did take a few work sessions, because my kids wanted to keep adding details, but it can be done in an hour or so.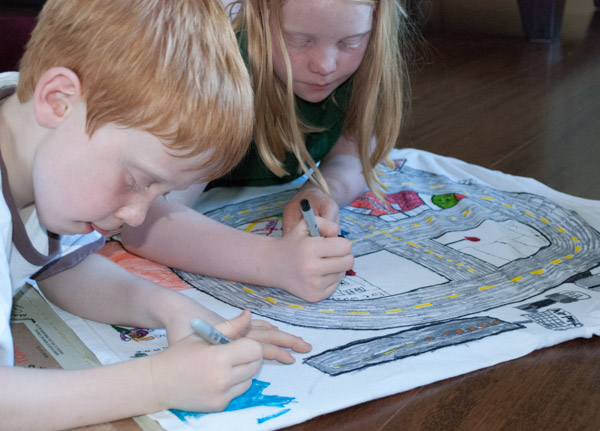 We already had the t-shirt and Sharpies; all I had to do was pick up a large cardboard box from Costco. Luca wanted a road down the spine and Isabella wanted twists and turns, so we compromised.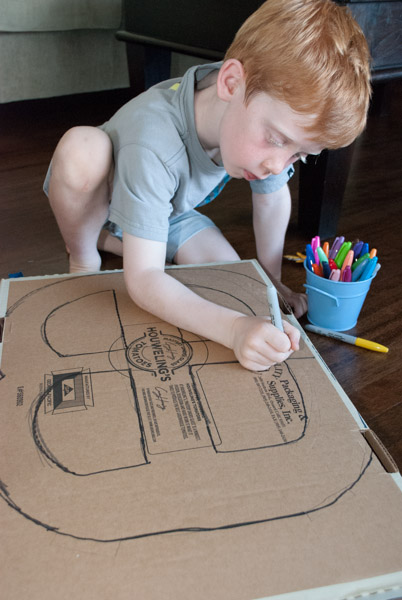 We drew the road on the cardboard first, and then on the t-shirt in pencil. Then, we traced it with a Sharpie. Afterwards, the kids drew directly on the t-shirt with the Sharpies.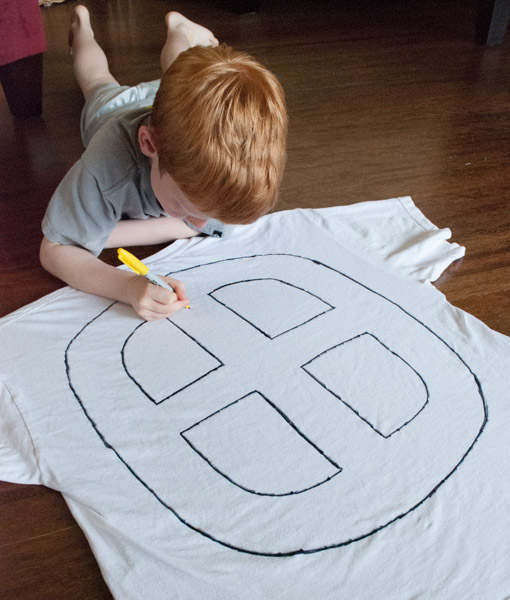 The kids thought of places their dad likes, such as Home Depot, the Honolulu Club, Starbucks and his office. They added parks, our house and garden, the airport, the ocean, and even a food truck (okay, that was for Mom). It turned out to be a little peek into their notion of Dad.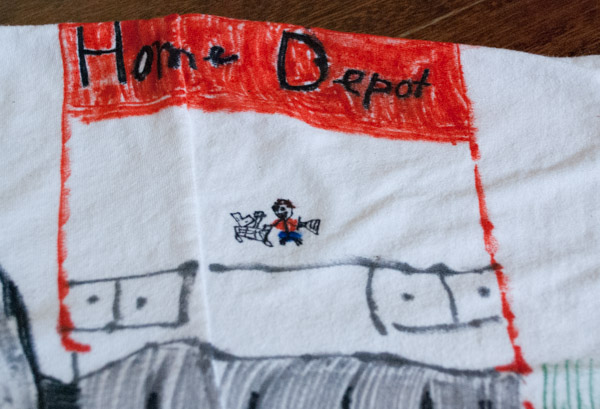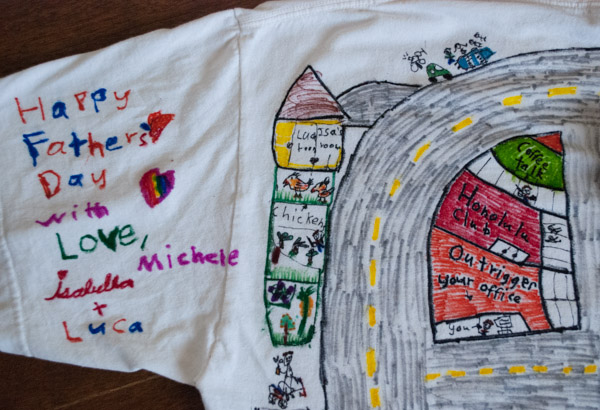 Materials:
A t-shirt with a blank back that will fit Dad
Sharpie markers in various colors
Cardboard
Small cars and trucks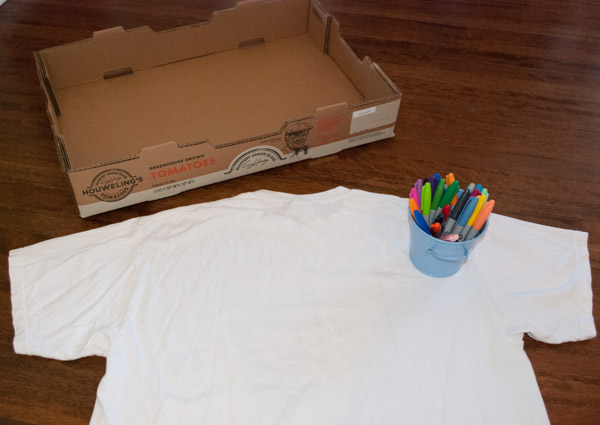 Directions:
Place a large piece of cardboard inside the t-shirt. This will protect the front, so the colors do not bleed through and will provide a nice flat surface for drawing.
Have your kids design possible roadways on the paper first. They can draw their final version on the cardboard, and then use that as a guide when drawing on the shirt.
Brainstorm ideas of places to draw along side the roads.
Wrap up the t-shirt with a few cars and trucks and you have yourself a homemade, practical gift for Dad.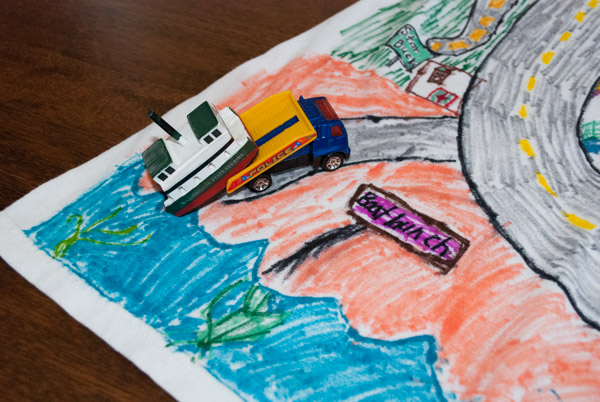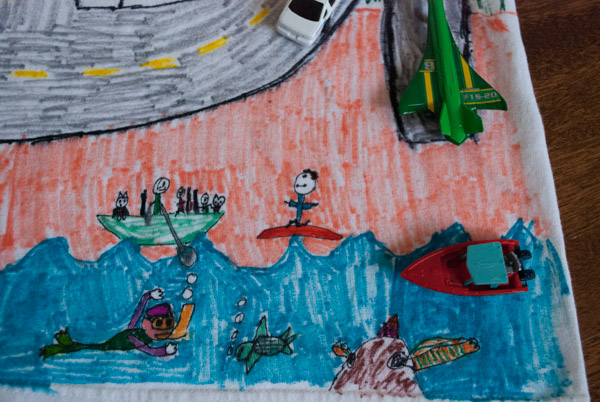 Pinkandgreenmama.blogspot.com is another great Mom site I visit frequently. You'll find this idea there also.
Michele Aucello and her husband Kevin live in the Wilhelmina Rise area with their children Isabella and Luca, some chickens, and the occasional elf and leprechaun. You can reach Michele via email, Facebook, or via her personal blog, Leprechauntricks.com. You can also follow her on Pinterest, where she gets many of her ideas.