Family Fun Activities in Honolulu
Fun, fall festivities the whole family will enjoy in August, September and October.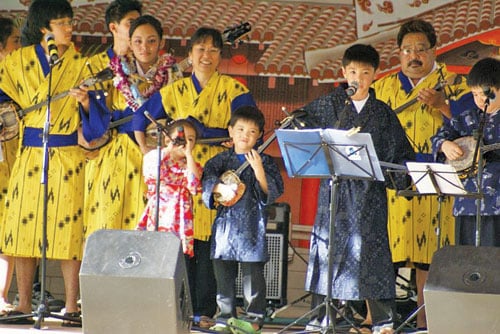 Made in Hawaii Festival
Featuring more than 400 local companies that produce "Made in Hawaii" food, books, unique gifts, art, crafts, music, plants and jewelry. madeinhawaiifestival.com.
All AgesNeil Blaisdell Exposition Hall and ArenaAug. 17 and 18, 10 a.m. to 9 p.m.Aug. 19, 10 a.m. to 5 p.m.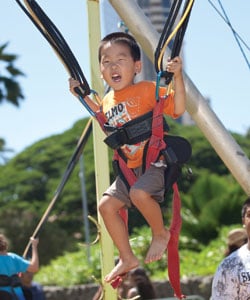 Hawaii Theatre for Youth Presents Five Chinese Brothers
Five identical brothers learn to appreciate what makes each of them "different" in a new take on the classic story. Wildly interactive, this romp through Ming Dynasty China teaches appreciation for the gifts that make everyone unique. $20 for adults, $10 for youth, $15 for seniors, htyweb.org.
Ages 5 and overTenney Theatre, Cathedral of St. AndrewAug. 24, 7:30 p.m., Saturdays Aug. 25 to Sept. 29, 4:30 p.m.
Okinawan Festival
The largest ethnic festival in Hawaii celebrates 30 years. Get ready for two days of Okinawan culture, including andagi, traditional arts and crafts, a country store and entertainment including matsuri dancing. okinawanfestival.com.
All AgesKapiolani ParkSept. 1 and 2, 9 a.m. to 5 p.m.
Shop and Grind for a Cause
Shop and eat for Ronald McDonald House Charities. Sample local grinds and score unique items from Hawai'i crafters and businesses. Musician Troy Fernandez will entertain shoppers. Free admission. ronaldhousehawaii.org.
All agesAloha StadiumSept. 3, 11 a.m. to 4 p.m.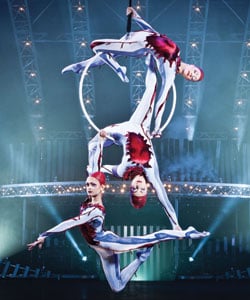 Ocean Literacy Day
Stop by the Waikiki Aquarium's third annual Ocean Literacy Day for a whale of time, including storytelling, activities from Crayola and Lego, and more. $2 to $6, free for children 4 and younger and friends of Waikīkī Aquarium members. waquarium.org.
All agesWaikiki AquariumSept. 15, 9 a.m. to 1 p.m.
Aloha Festivals Floral Parade
Enjoy a colorful equestrian procession of female and male pau riders, along with hula halau, marching bands and extravagant floats featuring cascades of Hawaiian flowers. Free admission. alohafestivals.com
All agesAla Moana Beach Park, along Kalakaua Avenue to Kapiolani ParkSept. 22, 9 a.m.
19th Annual Children and Youth Day
A fun-filled day to celebrate Hawaii's keiki. Enjoy games, rides, demonstrations, guided tours and nonstop entertainment. Come to the HONOLULU Family booth and do some fun keiki crafts with us. Free admission. hawaiicyd.org.
All agesThe State Capitol and Surrounding AreasOct. 7, 10 a.m. to 3 p.m.
Quidam, Presented by Cirque du Soleil
Quidam features an international cast of 52 acrobats, plus musicians and singers, telling the story of Zoe, a bored young woman who slides into the imaginary world of Quidam. Adult $40 to $80, children under 12 $32 to $65, discounts available for military, seniors, students and kamaaina. cirquedusoleil.com.
All agesNeil Blaisdell ArenaOct. 4 to Oct. 14, various show times