Expert Tips: How to Keep Kids Physically Active For 60 Minutes Daily
Sixty a day keeps the doctor away.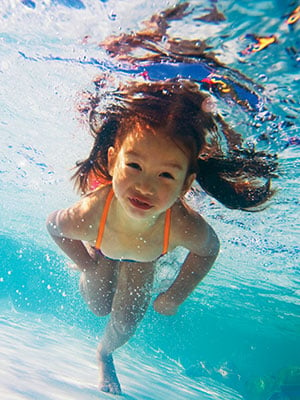 Experts recommend 60 minutes of active play each day to keep keiki and teens fit, healthy and happy. Sound daunting? It needn't be. Experts and parents share tips on how to keep kids on the move and having fun, whatever sport or activity they choose.
Getting out to play has always been a priority for Shelley Oates-Wilding and her family. Her children, Kali, 11, and Kai, 16, swim, surf and attend Fun Nights at the Hawaii Academy of Gymnastics. The kids are involved in paddling, Waterman's training, kayaking, volleyball and soccer. The family also runs together. Program director and head coach for the Ikaika Waterman's Program at the Waikiki Yacht Club, Wilding understands the importance of keeping the family fit. "Every muscle in a person's body needs to develop fully and stay strong to look, feel and function well," she says. "I find exercise increases kids' energy, attention spans, feelings of well-being and self-confidence."
Wilding's personal observations are backed up by serious research. According to a 2013 study in the British Journal of Sports Medicine, "regular moderate-to-vigorous exercise improves teens' academic performance and particularly seems to help girls do better in science."
In addition, "increased physical activity has been associated with an increased life expectancy and decreased risk of cardiovascular disease," according to the American Heart Association.
There's a lot parents can do to prevent inactivity, obesity and higher risk of heart disease in kids. The ultimate prescription for better health is to get them moving. "Children and adolescents should do 60 minutes or more of physical activity each day," according to the Centers for Disease Control.
With parents' tight schedules, school obligations and financial constraints, it can be hard to get that hour in. But there are options.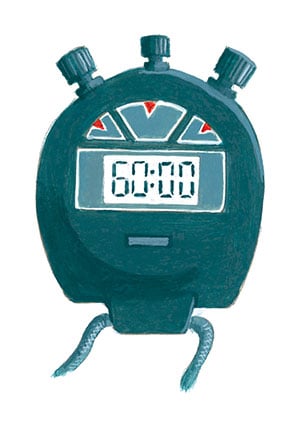 ✓Start Early
"Over one in four (28.6 percent) of the children ages 4 to 5 years entering Hawaii public schools in 2007 to 2008 were either overweight or obese," according to a study published in the July 2013 issue of the Hawaii Journal of Medicine and Public Health. Prevention is key. "It's important for kids to learn about physical fitness at a young age," says Jennifer Corley, associate healthy lifestyle director at Mililani YMCA. "They'll learn that it's a lifetime behavior."
Appropriate activities for a baby or toddler include introductory swim classes, early-childhood dance, parent-and-baby yoga, stroller strides, or parent-and-baby exercise classes. Explore child-focused centers like Gymboree Play & Music Center and integrated music and dance at Ohana Music Together. The Mililani YMCA offers a Biddy Sports program for children 3 to 5; parents attend classes and work with staff to coach and play with the kids.
✓ The 15-Minute Breakdown
Constrained by time? Try breaking it down. "The 60 minutes … can be in segments. If your child gets 15 minutes of play at recess during school, 15 minutes right after school and 15 minutes after they finish their homework, [they just need 15 minutes more]," says Dr. May M. Okihiro, director of the Hawaii Initiative for Childhood Obesity Research and Education.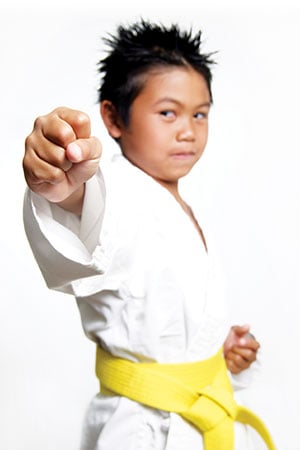 ✓Make It Positive
"Disguising physical activity as fun is really the best motivator," says Cheryl Richardson, senior director of Member Engagement and Programming for SHAPE America, formerly the American Alliance of Health, Physical Education, Recreation and Dance. Sing, dance and play games with your child every day. Fly a kite at the beach. Build a sand castle. Race to the end of the driveway. Play catch and tag in the yard or have a tickle fest. Do whatever you can to make sure kids associate exercise with fun, smiles and laughs.
✓Be a Joiner
Organized sports and activities are great ways to schedule in exercise and help kids learn other important life skills. "I believe there are valuable life lessons that can be instilled when practicing organized sports," says Brian Tanabe, M.D., doctor of pediatrics and adolescent medicine at Straub Hawaii Kai Family Health Center, and father of two daughters, Kyra, 10, and Nico, 4. "There is the obvious benefit of exercise, but there are also important life concepts that can be learned. I feel it helps teach discipline, responsibility, commitment and teamwork."
✓Try Different Activities
When choosing the right sport or activity for your child, allow for some experimentation. "I feel the best way to select appropriate activities is to have children participate in various activities with an emphasis on enjoyment," says Tanabe. Enroll your child in an activity or sport for one season, with no further commitment, or try a non-competitive introductory sports program such as the Sports Trio program at the Mililani YMCA for ages 6 to 9, which allows kids to sample three different sports over a 9- to 12-week span.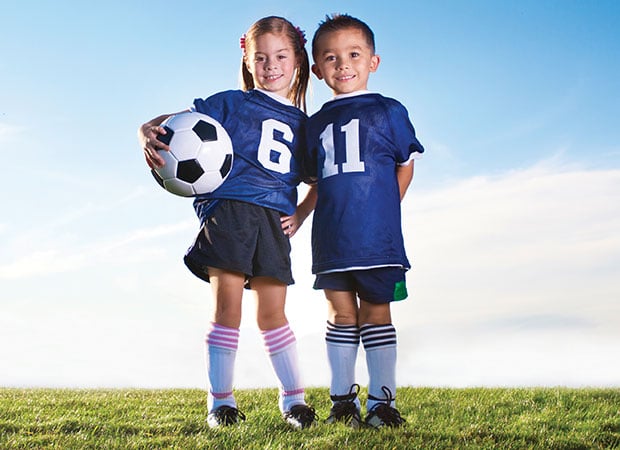 JUMP START YOUR SUMMER!
Let the kids get physical at the Run! Jump! Fly! exhibit at the Hawaii Children's Discovery Center, February 15 to April 30. Then, head to the Bishop Museum on April 12 for the Sixth Annual YMCA Healthy Kids Day for free fun, health-related activities for the whole family.
✓Ask and Learn
By 14, girls drop out of organized sports at two times the rate of boys, according to the Women's Sports Foundation. Lack of positive role models, social stigma, and safety and transportation issues are some key reasons. Whatever your child's gender, as he or she grows, life gets more complicated. "There are social interests. There's part-time work, perhaps, and maybe academics are getting more demanding," says Jennifer Dang, state chair of Let's Move! Active Schools Hawaii and special projects coordinator for the Hawaii Child Nutrition Program.
If your child or teen feels shy or unmotivated to exercise and/or participate in organized sports or activities, try to get to the root of his or her concern. Has he or she been teased or excluded in the past? Feeling body conscious or simply distracted by the demands of everyday life? Is there a healthy dynamic between players and coaches? Once you know the cause of your child's anxiety, you can help him or her feel better about a chosen activity or find something suitable.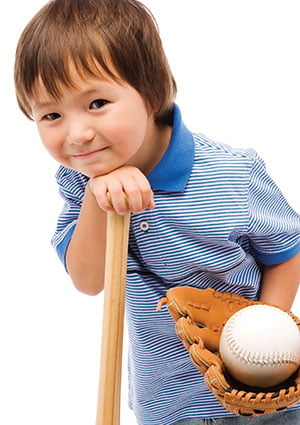 ✓Think Beyond the Ball
If your child is not inclined to traditional sports, point out there's more to exercise than football, basketball or soccer. Encourage different kinds of activity, such as cross-country running, gymnastics, dance, swimming, hula, Capoeira, boxing, cheerleading, outrigger canoe paddling, stand-up paddling or surfing. Try a fun run, such as the Hawaii 5210 Let's Go! Keiki Run in February or the Banana Man 5K and Keiki Fun Run in May. Check out alternatives such as Zumba and martial arts at a local YMCA.
✓Participate
Getting excited about your child's sport keeps him or her interested. Attend games and help with practice whenever possible and volunteer to coach or assist with teams. The same goes for dance and theater activities.
✓Encourage Commitment, Be Open to Change
Both Tanabe and Wilding recall when their children's interests in chosen sports waned.
"I have had my children not quit a sports team mid-season, as I felt there was a commitment made to the team, coaches and other children that should be honored," says Tanabe. "However, we do not push them to participate in activities they are not benefitting from." It can be difficult to decide when to let a child forfeit an activity; both parents advise open communication. Before your child commits to a sport, discuss the time commitment and duration. Make sure you agree on the expectations and terms.
✓Get Outside
Lucky we live Hawaii! Our year-round wonderful weather allows more time for outdoor play. Off the court or field, make time to hike and bike together. For nature immersion, check out Kamaaina Kids, the Hawaii Nature Center, a YMCA, or a beautiful state park or botanical garden.