Everybody Wang Chung Tonight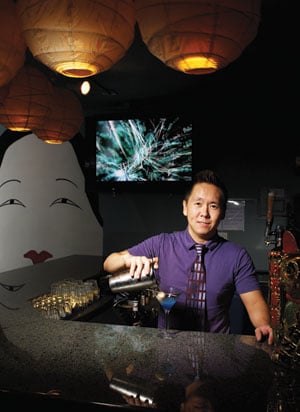 When I opened the door to Wang Chung's, every person inside the bar had their arms up above their head yelling "I throw my hands up in the air sometimes," (lyrics from Dynamite by Taio Cruz) as it blasted from the speakers on the wall. Upon seeing my friend and I, Dan Chang the owner, with a huge smile on his face, welcomed us inside, as if we were being invited into the family. I knew then that this would become a karaoke bar that I would love.
The room is small, but it still kept our eyes entertained with art like the giant kabuki face painted on the wall next to us, and the many large, round lanterns dotting the ceiling. The bar could probably only fit 20 people comfortably, but that just means that you leave making 18 new friends—and, that's what we did.
Daily 2 p.m. to 2 a.m., 2410 Koa Ave., Waikiki, 921-9176, wangchungs.com.