Entertaining Kid-Tough Products
Enjoying a family night out can get tricky if you have little ones who crave constant attention. Be prepared with a few go-to items that are sure to keep them entertained. Here are some great, durable products we recommend, and some ideas on what to do with them.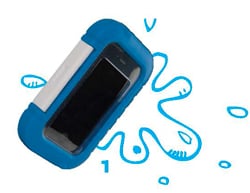 Got It Covered
1. (Ages 3 and older) Keep your handy dandy iPhone or iPod covered and protected. Fisher-Price Apptivity case, amazon.com or target.com.
Say Cheese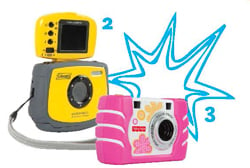 2. (Ages 8 to 10) This camera allows adventure-seeking kids to capture all the underwater fun. Coleman waterproof camera, amazon.com.
3. (Ages 3 to 7) Task them with capturing the family's festivities "on film." Afterward, help them create a scrapbook or album using the photos they took. Fisher-Price digital camera, amazon.com.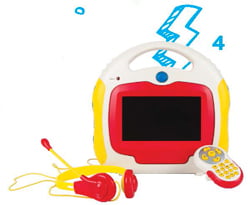 On-the-Go Entertainment
4. (Ages 5 and older) Boost vocabulary with Word Girl, learn Spanish with Dora the Explorer or build phonics skills and learn the alphabet with Leap Frog. Play these and other great learning DVDs and CDs with this all-in-one entertainment product. Kids' portable DVD player/media player, amazon.com or onestepahead.com.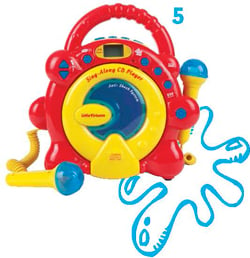 Karaoke Night
5. (Ages 3 and older) Make beautiful music together. Kids will enjoy singing along to their favorite tunes from Sesame Street, Barney or even a Gangnam-style remix. Set up a mock American Idol or America's Got Talent stage, with lights, judges and an enthusiastic audience. Sing-along CD player, amazon.com or target.com.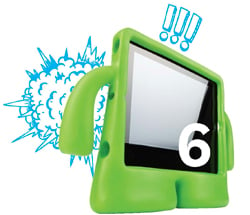 Overprotective Guy
6. (Ages 2 and older) Got an iPad, iPhone or iPod with tons of great educational Apps and shows downloaded, but you're afraid to hand it over to your 3-year-old? Try fitting a case that is not only durable, but also cute and easy to handle. iGuy freestanding case, amazon.com, walmart.com or toysrus.com.