Educational Road Map to Success in Honolulu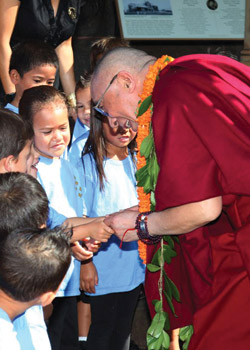 In our summer issue, we posed the question, "How does one raise a happy, good child?" We looked at this optimistically, but with a real sense of urgency. After all, parenting and schooling are adapting to a fast-changing world.
In this article, we will continue to explore what it means for our children to live a good life. To help guide our children, parents must be willing to combine enduring values with new 21st-century "essential capacities."
We will discuss how parents can nurture the inherent goodness in children. We will explore how we can help our children grow up to be "good" and "smart." Not surprisingly, science and math, innovation and creativity, problem solving and critical thinking all will play prominent roles. So, too, will true friendship.
Therefore, we will explore the importance of "good friends." In today's Facebook world, the very definition of friendship is changing. How can we ensure our children understand that the often shallow friendships they have online are not the enduring, high-quality friendships necessary to build confidence and self-control, which further foster happiness and goodness in our society?
Mothers First and Foremost
Core values, such as integrity, moral decision-making, empathy and compassion are qualities of a good life that are learned first and foremost from our mothers. His Holiness the Dalai Lama shared a story about his mother when he spoke recently in Honolulu to 9,000 high school and college students at the University of Hawaii at Manoa.
When he was a young boy, the Dalai Lama would sit on his mother's shoulders, hang on to her ears or hair, and direct her movements with his hands. Remarkably, his mother was always calm, patient and peaceful.
How many of us are able to meet such a standard? Not I. Thankfully, we don't have to be perfect parents to be good parents. In any case, the Dalai Lama's point was not perfection, but that "first we learn from our mothers, we all come from our mothers, and, thus, we all have the same early experience."
"Educating the Heart" was the theme His Holiness used that afternoon to share his vision of "peace through inner peace." He emphasized that warm-hearted mothers and family members create the necessary conditions for a good life. Compassion toward others is the key to finding one's own inner peace, he said.
However, His Holiness was quick to point out that educating the heart alone was not enough. Our children must also have an excellent education, which "embraces scientific knowledge," he said. On the surface, a kind heart and a robust scientific knowledge are an unusual prescription for living a good life. As he travels around the world, the Dalai Lama teaches that these seeming opposites are in fact co-dependent upon one another for humanity to achieve world peace.
The first part of his formula, Educating the Heart, dates back to the beginning of humankind. We intuitively understand that deep and abiding affection from our mothers, or other dedicated family members, allows us to move from childhood to adult lives with immense inner peace and confidence. It helps us stave off or suppress feeling insecure or unfulfilled, both conditions that lead to anger, aggression and hostility.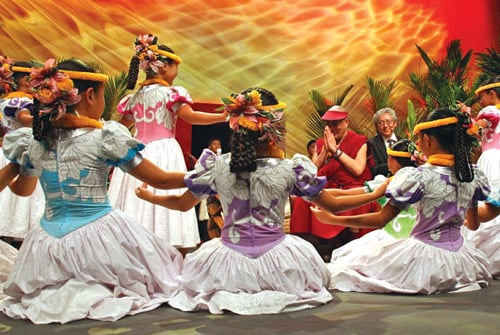 Embracing Scientific Knowledge
The second part of the Dalai Lama's formula, Educating the Mind, teaches that our children should embrace scientific knowledge. While at first this seems odd coming from a teacher of Buddhism, one recalls Buddhism is less a religion and more a way of life that is always practical and pragmatic. His Holiness adapts traditional Buddhist practice to the needs of the modern age, when both the heart and the head must work in concert.
Harvard Graduate School of Education scholar Tony Wagner recently published, The Global Achievement Gap: Why Even Our Best Schools Don't Teach the New Survival Skills Our Children Need. And What We Can Do About It. Along with other researchers, Wagner has interviewed hundreds of employers and community leaders, and learned that graduates do not have the capacity to apply rigorous thinking to today's growing list of life-threatening problems.
In today's highly competitive global "knowledge economy," all students need new skills for college, careers and citizenship. The failure to give all students these new skills leaves today's youth, and our country, at an alarming competitive disadvantage. Schools haven't changed; the world has. Our schools are not failing, they are obsolete, even those that score the best on standardized tests.
Whereas Wagner's argument seems to only emphasize the intellectual side of this new formula, he notes in his presentations that EQ, or emotional intelligence, is assumed in his theory. EQ is heralded by Daniel Goleman and others who describe 21st-century mindsets as growth centered and heart centered. To be successful, our children will need to be smart and good.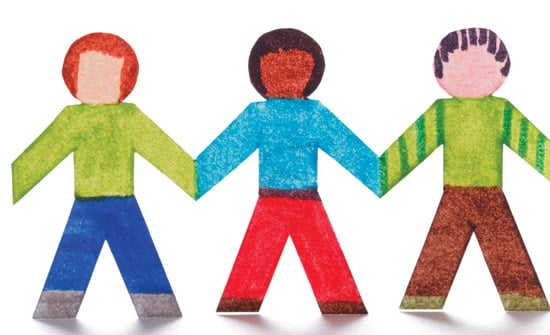 Goodness and Genuine Friendship
This last topic is in many ways the most important and difficult. As parents, we all want our children to have good friends. It is a real challenge to determine how good our children's friends truly are. How many of us have agonized over allowing a young child to do "this or that" simply because we are told, "our friends are doing it?"
"Tiger Mom" author Amy Chua has been criticized for not allowing her two daughters to attend slumber parties. She has explained that her rigorous approach to parenting does not include a permissive landscape in which children make choices themselves about who their friends will be.
To one degree or another, all parents want to be involved in helping their children choose friends wisely. The very notion of true friendship has been battered, shattered, diluted and confused. In our new "social-media" world, children often have many "friends," some of whom they have never met. Likewise, our children can "unfriend" someone just as easily. The language of friendship is evolving, reflecting the changing nature of friendship. Quantity is important. Quality is not.
As parents, it is important we teach our children to value true friendship. Aristotle wrote in his Ethics about the moral complexities of friendship. The yearning for "connectedness" is part of the human condition. Parents hope when they send their children off to school that at least one good, true friendship will emerge.
True friendship begins, argued Aristotle, when one compassionate person extends help and care to another. This definition reminds us that there is a moral context for genuine friendship. He adds that "everyone should shun vice and try to be decent; for that is how someone will have a friendly relationship to himself and will become a friend to another."
One can begin to see what His Holiness the Dalai Lama meant when he encouraged students to integrate the heart through practicing compassion and the head through practicing rigorous and real-world problem solving. The twin notions of IQ and EQ serve our discussion today as both are needed to create a good life.
As we said last time around, our children are restoring grace, justice and beauty to the world. It is imperative we guide them to weave goodness, compassion and innovation (emotional intelligence) with the academic pursuits of science, math and physics (intellectual intelligence). This journey to healing
the world is even more rewarding when one has a friend along who is without self-interest and possesses the capacity to celebrate the natural world's awe and wonder.
Notes: (1) For more information about "Unfriending Friendship," refer to Diana Schaub's "Endangered Virtues Essay at www.endangeredvirtueessays.com. (2) In addition to speaking here in Honolulu on April 14 of this year, His Holiness the Dalai Lama (HHDL) gave a talk in Wisconsin on Mother's Day, as reported by the StarTribune on May 9, 2011. (3) Thanks to Pillars of Peace Hawaii for sponsoring HHDL during his visit to Hawaii. See the new website, www.pillarsofpeachhawaii.org for more information about the mission of this organization, why it sponsored HHDL, and what it is planning in the future.