Education Cheat Sheet: The Importance of Play in Early Childhood Education
Why some educators are looking at less prep and more play in early education.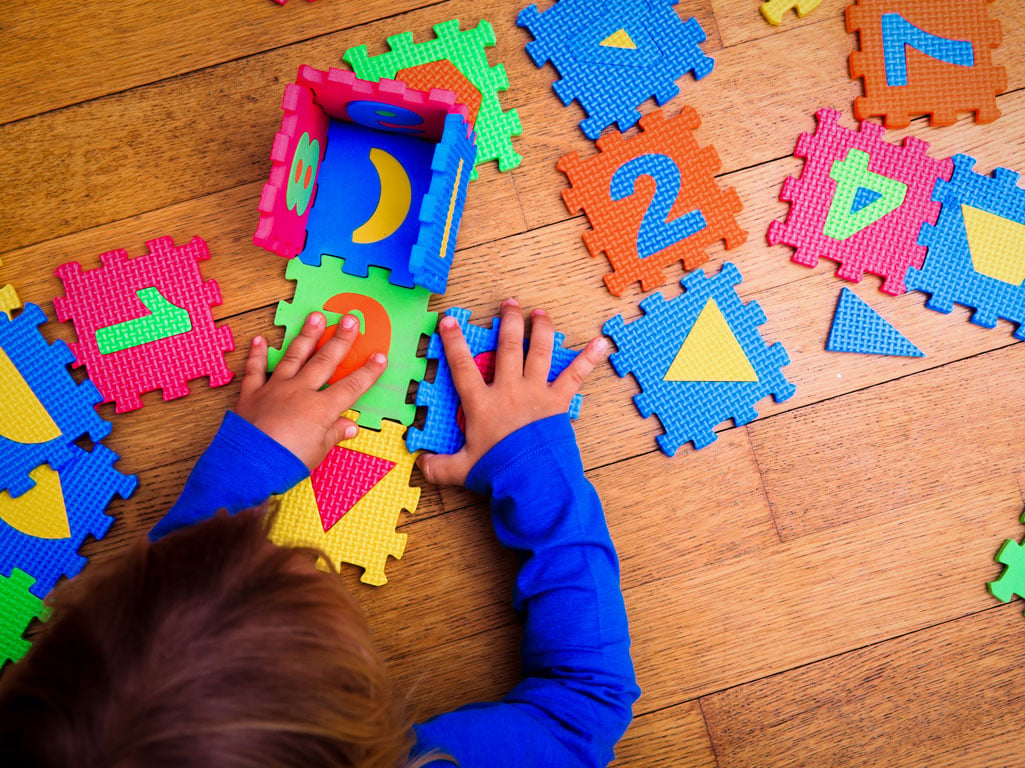 Photo: Thinkstock
Editor's Note: I may have trouble remembering what I ate for lunch (some times), or what floor of the parking garage my car is on (daily). But my recollections of my childhood are crystal clear. That is, I remember very clearly a life of playtime. After homework was done, we ran around with the neighborhood kids, bought ice cakes from the house down the street for a quarter, and bicycled, roller skated and jump roped until the sun started going down.
Kids today, however, have less playtime than when I was younger. According to the University of Michigan, in 2003, kids between the ages of 6 and 12 spent about 9 hours and 56 minutes playing every week. That's a decline of 31 percent from 1981. The amount of time spent studying and reading has increased. It may sound like a good thing, but it may not be the healthiest shift, especially for young kids. Kelly Brewer of Haleakalā Waldorf School explains.
In our rapidly changing times where earlier is often considered better for student achievement, and even the youngest children are often over-scheduled with activities, some modern educators are asking challenging questions. What if it was actually better for kids to focus on academic learning later? What if, instead, there was more emphasis on free play, time outside in nature and artistic activities?
Educators and parents have begun to understand the benefits. Students who are not rushed into academic learning earlier than they are ready are learning just as well without as much pressure. And, children allowed to set their own pace appear less stressed, healthier and happier to their teachers and parents. Multiple studies of animals indicate that playtime promotes early brain development. A 2014 study published in the American Journal of Play suggested that rats that play when young are more adaptable later in life, have stronger social skills and have better attention, memory and planning functions.
Those involved in school reform are rethinking not only how, but also the environment in which kids learn. These ideals have been a hallmark of Waldorf Early Childhood Education for nearly 100 years. In a Waldorf kindergarten you will not find desks and chairs, but a cozy kitchen and a rocking chair reflecting the warmth and care of home. Instead of flash cards, recitation and memorization, teachers create situations where children follow their natural inclinations to imitate adults. When it's time to prepare soup, colorful vegetables, knives and cutting boards are set on the table. The teacher starts cutting each vegetable and soon, without any need to ask, children arrive ready to help. A child-sized rake carefully propped up near to a pile of leaves helps children happily move them to the compost pile following their teacher's lead.
This "play" engages the children and builds important academic skills with meaningful connections to life. Cutting vegetables into halves and quarters provides a practical lesson in fractions (delicious too!). Moving heavy piles brings a keen sense for volume and weight through practical experiences.
Parent Homework
Parents can support education through play by getting children involved with "homework" or the "work of the home." Young children can feed the family pet, wash the dishes after dinner, fold clothes, and straighten up their bedroom. Bright Horizons has some tips for turning tasks into learning opportunities. Add creativity by encouraging kids to sing, play instruments, dance hula, play outdoor games, garden and sew. The more time spent doing, exploring and creating the better for students.
Kelly Brewer is the administrator of the Haleakalā Waldorf School, located in Kula on Maui. Kelly started her Waldorf career in 1989 and has been involved in Waldorf education as a teacher, administrator, consultant and parent over her lengthy career.
---
Education Cheat Sheet is a collaboration between HONOLULU Family magazine and Hawai'i Association of Independent Schools to help Hawai'i parents understand the educational trends and terminology in today's classrooms. You can find a new column on honolulufamily.com every third Monday of the month. Click here to read more.