Education Cheat Sheet: Individualized Learning
Sometimes learning is not about the end result, but options.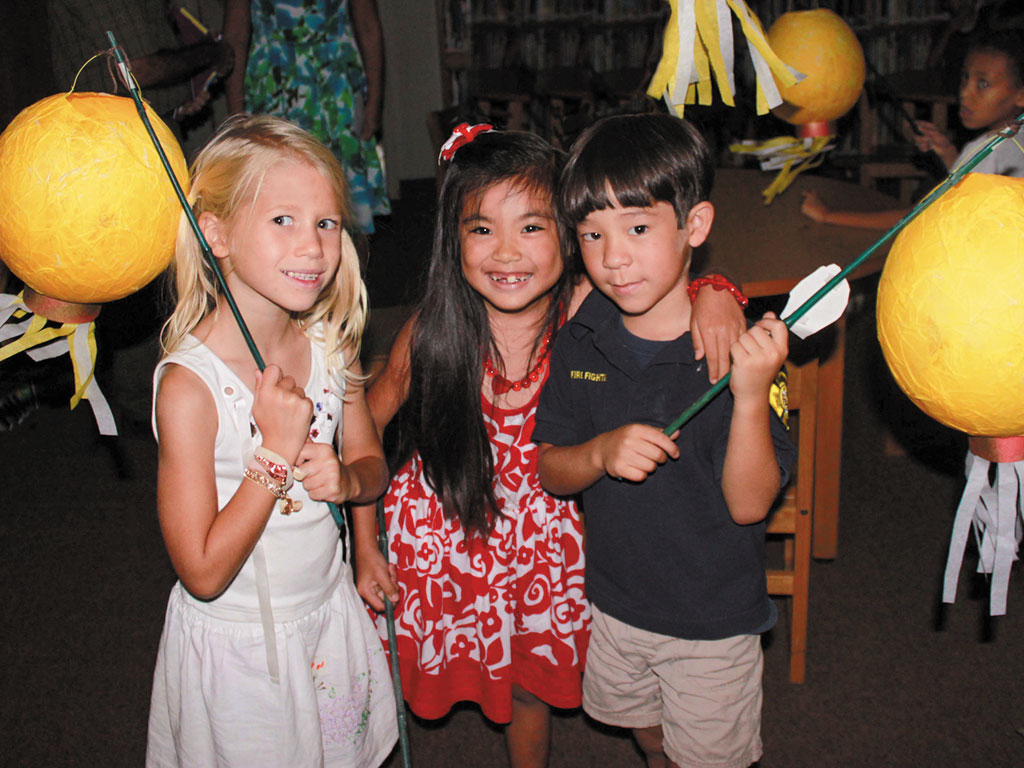 Photo: Assets School
Editor's Note: I've been out of school for decades but I can still name every subject that ever made me cry in less than five minutes. Those courses that you found almost impossible to figure out haunt you forever. (Do you hear me AP calculus?) In every single one of those classes, I had a select group of friends and classmates who whipped through the exercises, nodded sagely during lectures and could apply lessons to other problems without even pausing. Even with their help, those of us who were behind often felt there was no way we would ever "get it." Today, educators are tackling that challenge not by trying to make students fit their lesson plans, but by creating more ways for kids to find their own solutions. Ryan Masa of Assets School takes a closer look.
Does individualized education mean the teacher has to design a unique plan for every single student? Not exactly, though it could look like that at times. What it does mean is that educators accept where a student is in his or her development and use that knowledge to design an education program that gives the child choices—multiple pathways to learning specific information and multiple ways to demonstrate understanding.
One of the reasons many students struggle in traditional school settings is because education programs were designed for a mythical typical student that few teachers have actually met. Because we all learn differently, it's a model that works well for very few, but it is an especially poor design to meet the needs of students with unique learning profiles like gifted children or those with dyslexia or ADHD. It is an inflexible, one-size-fits all model that unintentionally creates barriers to learning.
Individualized education is an approach that is flexible, customizable, reduces barriers to learning and increases options for all students. Schools offer a variety of goals, assessments, materials, methods and pacing in response to each students' needs. At Assets School, it means that students who struggle with reading can use text-to-speech software when they need to access information from a text or novel. It means if teachers are trying to assess student knowledge of atoms, students are allowed to demonstrate their learning in the most effective way possible for them, which could be by writing a paper, making a video, giving an oral presentation, performing a simulation, designing a diorama or some other creative expression.
Individualized education is about developing a student's strengths while also providing him or her support and intervention in areas of struggle. It's not choosing between the two. One way we do that at Assets is by having an enrichment program as part of our school day for kids in kindergarten through 8th grade and a mentorship program in our high school. In enrichment, students of all ages select from a menu of 20 to 30 different topics and activities, such as glass etching, 3D printing and rocketry. The courses are completely child-centric, give the keiki hands-on lessons in several subjects and honor students' voices by allowing them to follow their interests. In the high school mentorship program, students are placed in a community workplace, one day a week, based on their interests. This program also helps the teenagers gain valuable work experience and insight into potential future college majors and careers.
Parent Homework
Always start by talking with your child about what he or she does well. The adults in childrens' lives (parents, teachers, doctors) often are very good at identifying what a child is struggling with. But in trying to help with the challenges, we sometimes hyper focus on deficits. Make sure you spend as much time developing your child's talents. These will be sources of strength and resilience.
Be an opportunity maker. Follow and enhance your child's interests. It may be that different siblings need different homework routines, co-curricular activities and even chores at home. As a family, talk with your children about what household responsibilities are fair, not equal, for each family member. Lastly, you are your child's strongest and more important advocate. Work with your child's school, or potential school, on understanding how the academic, social, emotional, and behavioral program can be individualized to meet your child where he or she is, reflect his or her goals and meet his or her needs.
Ryan Masa is the K-8 Principal at Assets School. He has served on the boards of the Hawai'i Branch of the International Dyslexia Association and Mālama Honua Public Charter School. You can reach him at rmasa@assets-school.net or learn more about Assets at assets-school.net.
---
Education Cheat Sheet is a collaboration between HONOLULU Family magazine and Hawai'i Association of Independent Schools to help Hawai'i parents understand the educational trends and terminology in today's classrooms. You can find a new column on honolulufamily.com every third Monday of the month. Click here to read more.