Education Cheat Sheet: How to Identify a Positive School Culture
Start by taking a look at the four "C"s.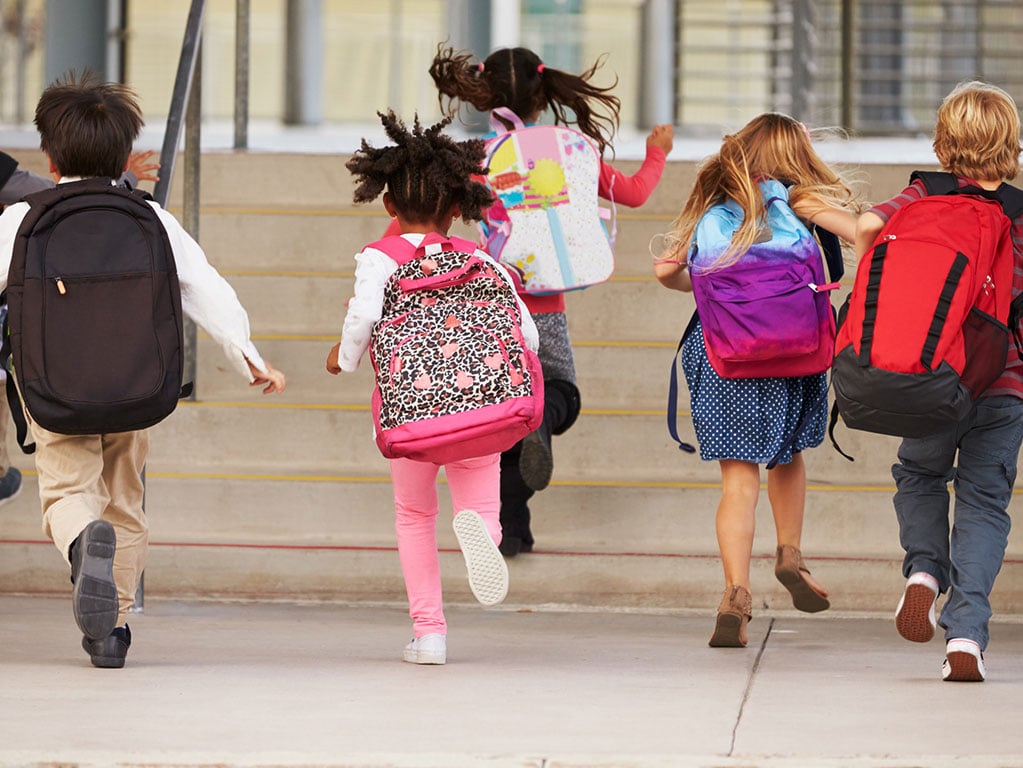 Photo: Getty Images
Martin Luther King, Jr. once said, "We must remember that intelligence is not enough. Intelligence plus character—that is the goal of true education." While discourse over Chaucer's Canterbury Tales, mastery of the Periodic Table, and engagement in STEM projects are impressive, at the end of the day, it is your child's character that speaks volumes.
Does your child exhibit healthy competition and find warm friendships? Is your child immersed in a community that fosters love for others or one that seems to reward opposition to teachers and other authority figures? Is he or she genuinely excited about learning, or is your child fixated only on the grade? Of course, we know creating a positive character starts at home. But what happens on kids' campuses can make a marked difference. School culture can influence a student's learning, motivation, friendships, and self-image. It can be intangible and difficult to quantify, but it can help to consider the four C's:
1. Calling. Are your child's teachers "called" to teach or are they just collecting a paycheck? When teachers have great pride and love for their school and curriculum, their enthusiasm will permeate into the classroom and their relationships with students and families. A teacher's passion for his/her subject area and students can be infectious, as your child shares in the joy and excitement of discovery and learning, as opposed to working only for a grade.
2. Caring Teachers. Do your child's teachers care for your child's emotional, social, and spiritual wellness? We are all too familiar with the unfortunate stories where "being smart" was frowned upon by peers, or when opposition to authority figures and apathy towards learning are considered cool by students. Considering that your child spends, on average, seven hours per day in this potentially toxic environment, teachers who act as mentors to students, helping them navigate these social issues and offering reassurance and support, will undoubtedly boost a child's self-worth and image while reinforcing positive values.
3. Core Values. Ask yourself if your child's school exhibits the core values shared by you? Does your family and your child's school exhibit the same core values? Does the school's mission, treatment of challenges and conflicts, and key emphasis throughout all its activities match what you strive for at home?
4. Compassion. Are your children called to live a life for a purpose greater than themselves? I am blessed to work at Kaimukī Christian School (KCS) where the staff strive to follow the commandments found in Scripture to first love God with all their heart, then secondly, to love others. Fostering a love-based, helping community provides opportunities beyond the walls of the classroom. For example, during the first week of school, KCS students attend a four-day camp in Waiʻanae to volunteer and provide aid for the homeless and needy. Students frequently visit the Mānoa Senior Care homes and Leahi Hospital to spend quality time with the elderly. Involvement in collections for organizations, such as the River of Life, Aloha Harvest, and Salvation Army, have made lasting impressions and shape students' hearts to live for a great purpose.
Parent Homework:
Selecting a school with the right culture for your child is the most important first step. Once you have succeeded, continue to affirm positive events and seek other opportunities. For example:
If a particular teacher has positively contributed to your child's growth, don't hesitate to express your appreciation to that educator, letting the teacher know that his or her efforts have made a difference.
If your child could benefit from a teacher's mentorship, reach out to that teacher to see if that teacher is willing to mentor your child.
Especially during times of stress in your child's life, communicate and partner with your child's school to help your child make wise decisions and better handle his or her feelings.
Cultivate the spirit of generosity within your child by volunteering as a family in your community.
Robyn Ahn is the principal of Kaimukī Christian School, having previously served as its lower school vice principal. Ahn earned a bachelor's degree from Wheaton College, and an M.B.A. from Illinois Institute of Technology. Raised in Taiwan as a missionary kid, Robyn is also a mother of four children, ages 10 to 20 years.