Education Cheat Sheet: Handling Friend Drama at School
How can you help your child navigate social challenges? Here are three tips for parents to help keep the conversation going.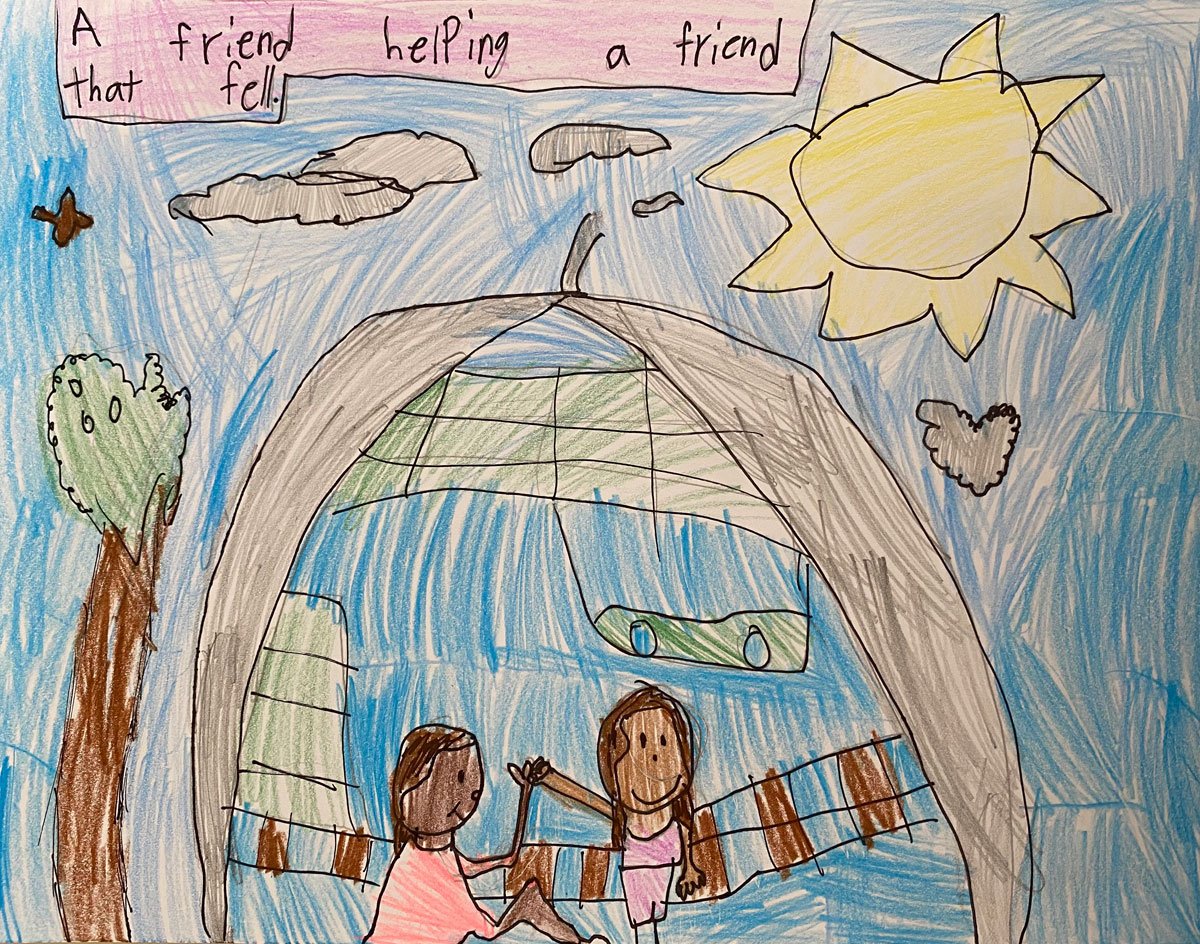 During the pandemic, a 6-year-old student giggled said, "I can tell you're happy because your eyes are smiling. I can also tell when you are not happy because your eyes are not smiling!" I was impressed that my student was noticing the expressions in my eyes.
I've been fascinated by how children have adapted to change, amidst new school protocols and new potential barriers such as mask-wearing, social-distancing and increased virtual interactions. At the same time, as schools reopened, children are relearning social skills and re-experiencing social interactions they've missed during the pandemic. It's important to remember that with the joys of this reentry into the social terrain, also comes social conflicts. Here are some things you can do to help your child through challenges.
Discover What's the Real Problem

Children are expressive when they have powerful feelings. They may be tearful, describe the situation in detail and even use strong words. Still, pinpointing the issue may be challenging. While it might be easy to ask yes/no questions and be the victim, this is the time to be the neutral listener, acknowledge your child's feelings and help your child identify the true root of the problem. Open-ended questions will get you an accurate account of how the child sees the issue. While listening, you might even notice patterns and misunderstandings.

Broaden Their (and Our!) Perspectives

It's typical for young children to hold onto their own perspective. When this happens, you can lend a helping hand so they can look outside of themselves. How do you think the friend was feeling? What might the friend need at this time? When asking such questions, you are not shutting down your child's feelings or perspectives, but rather, helping them empathize with peers. As adults, we know too well that social issues aren't necessarily clear-cut or one-sided! Broadening our perspective steers us closer to reasonable and compassionate solutions.

Reaction = Action

Clinical psychologist Lisa Damour, the author of Under Pressure: Confronting the Epidemic of Stress and Anxiety in Girls, describes several possible reactions to a challenge or a conflict: being a bulldozer, doormat, doormat with spikes, or a pillar. While this can be complex for young children to understand, it gives adults a clear sense of the reactions that lead to solutions as well as reactions that lead to further problems. Equipping your young child with the tools they need to be a pillar might include using a respectful language and tone, and being clear about how you are feeling and why. It also doesn't hurt for them to describe what they might need from that friend or a hope they have about the friendship.
I believe we all can agree that tension and conflicts are a part of life, and that we have learned from those experiences. If there are recurring patterns that impact physical and emotional safety, it is important to ask the teacher or school for support in this area. Keeping calm, helping your child identify the issue and equipping your child with strategies will be great support. As I engage in this process with children at school, I'm reminded daily that these strategies empower me to grow in my relationships with others, too.
Parent Homework
Here are a few resources to help you and your child learn more.
Michiko Sugiyama is the coordinator of learning resources at Hanahau'oli School. She obtained her master's degree at Teachers College, Columbia University and taught in New York City public schools for eight years before moving to Hawai`i and joining Hanahau'oli in 2017.