Editor's Page: Our Veterans
Some soldiers face new challenges at home.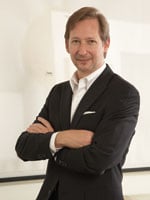 As senior writer Michael Keany researched his story, "Coming Home," this month about Hawai'i's thousands of returning soldiers, we spoke often about the direction to take. The last thing anyone coming back from Iraq or Afghanistan needs, I thought, is one of those "crazy vet" or "soldiers are the true victims of war" types of stories.
Keany's article centers on the challenges our troops face as they settle back into normal life at home. Chief among them is post-traumatic stress disorder, or PTSD. Even experts within the military note that, with a small, all-volunteer military in a protracted conflict, people are serving multiple tours of duty, spending years more time on deployment than veterans of previous wars. One Tripler psychiatrist caring for vets tells us he predicts the rate of PTSD among Iraq and Afghanistan veterans may reach as high as 30 percent in coming years.
I had two chance experiences as we worked on this article that helped me find a way to say something I felt about this, but could not articulate.
One night, I saw a public-service announcement on cable TV featuring 35 Medal of Honor winners, with service as far back as World War II, imploring returning veterans to seek help if they're experiencing PTSD. They were frank about the symptoms—nightmares, hurting loved ones, substance abuse—and were uniquely qualified to speak as people who had themselves been to "the gates of hell." They framed their message, soldier-to-soldier, as, "Don't let the enemy defeat you at home." It was a powerful spot; I'll link to it in the online version of this Editor's Page.
A couple weeks after that, I was invited to attend the U.S. Marine Corps 235th birthday at Marine Corps Base Hawai'i. "It's a part of life in Honolulu most people have never seen," said my host, Maj. Dick Keogh (Ret.). Only about 1 percent of the U.S. population serves in the military at any given time, so few civilians understand the military firsthand. Every year, Keogh—though he was in the Army—volunteers with the celebration, providing authentic period weapons, and he invites someone who has never seen it, to help dispel this unfamiliarity.
Since 1921, I learned, Marines, wherever they are around the world, have celebrated the Corps' birthday on Nov. 10. at Kāne'ohe, the late morning celebration included a pageant, in a grassy field surrounded by bleachers.
One by one, Marines costumed in period uniforms and arms stepped forward to describe battles, from the Revolutionary War to the Civil War to Vietnam to our present conflicts in the Middle East, in character as actual Marines who had fought there. Representing veterans from World War I on, Marines came forward in pairs, male and female, with the women recounting their integration into the Corps, to cheers from the audience.
I wish I had space here to detail every moment that moved me—including the standing applause for the veterans in the audience, or for the Navy corpsman who stood in for all the Navy medics who have risked their lives in combat alongside the Marines; or the way the Marines often ended their history lessons, no matter how horrific the battle described, with the coda, "The Marines have landed and the situation is well in hand."
In "Coming Home" you will read about young veterans having a hard time because of what they've been through, yes. But if you were to see wounded or troubled veterans solely as victims, you'd deprive them of something essential. Victimhood is not the essence of our volunteer military. The essence is summed up in a two-line refrain from the Marine Corps birthday pageant.
A nation at war asks, "Who will we send?"
"Here I am. Send me."