Editor's Page: Of Traditions
Why is it called the Holiday Annual, anyway?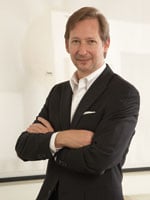 You hold in your hands the 123rd Holiday Annual issue of HONOLULU Magazine. In November. A quick flip-through will reveal very little about the holidays in these pages.
If that seems odd, a little reminder is in order. After all, traditions aren't traditions if they don't come with a story, the way schoolchildren dress up as pilgrims and Mashpee Wampanoag Native Americans for Thanksgiving Day programs, or the way people watch A Charlie Brown Christmas every year for reminders both secular and religious. Attend a bon dance in Hawaii and you'll hear the origins of the bon dance explained, reassuring regulars and welcoming newcomers to the tradition.
This magazine was founded in 1888 as Paradise of the Pacific, under a royal charter from King David Kalākaua. Its original tagline was "Hawaii for Health, Pleasure and Profit" and its mission, in part, was to sell Hawaii to the outside world as the perfect place to find all three. November issues became some of the biggest of the year, celebrating Hawaii history and culture with then-lavish amounts of photography and four-color printing. The Holiday Annual had to come out in November, so it would reach the Mainland by boat in time for the holidays.
There's no rational reason pumpkin pie means Thanksgiving, except, well, we say so and that's that, even though it's unlikely that the first Thanksgiving in Plymouth actually included the dish as we know it. Traditions are weird and wonderful that way. This magazine has changed over the years, becoming HONOLULU Magazine in 1966. We print locally, at Hagadone Printing Co., and can get the magazine to our primarily local readership in a matter of days, not weeks. So there's no rational reason for us to have kept November as the Holiday Annual except … it's our tradition.
We've also kept the tradition of using the Holiday Annual to celebrate Hawaii and its peoples, culture and history, not the holidays. Lavish photo essays, for example, remain a Holiday Annual specialty, this month's coming from the archives of photographer Franco Salmoiraghi. We were captivated by black and white portraits he took through the 1970s and to the 1990s, and gathered a collection we've titled "Faces in Time," beginning on page 112. Some of these faces you'll recognize, some you won't, all tell us something about life in the Islands in the not so distant past.
Then there's "100 Years of Hawaiian Music," a mammoth undertaking by senior writer Michael Keany, and a massive design effort by art director Kristin Lipman, to compress a century's worth of songs, albums, singers and musicians into 23 pages. We had no doubt we'd make this our cover story, or that Israel Kamakawiwoole was the perfect cover subject, a man destined to become a historical figure in every sense of the term.
As the magazine evolved over the decades, the Holiday Annual, with all its pages, has also become the place where our writers have more room to take on contemporary issues. Charles Memminger explores the world of pawn shops in "Hawaii's Pawn Stars," page 62. Associate editor Tiffany Hill reveals the complexities of Hawaii's medical marijuana laws in "The Pursuit of Pakalōlō," page 53. And we bridge the past and the future with our annual presentation of "Hawaii's Most Endangered Historic Sites," as determined by the Historic Hawaii Foundation, page 120. This last one has urgency, but is hardly gloom and doom—for a structure to make the list, there has to be some realistic way to save it.
It's a perfect fit for our Holiday Annual and we hope it inspires you to do something to treasure Hawaii's past.