Editor's Page: What Happens When Life Throws You a Pandemic?
You stay close to home with your kids. And that's what the HONOLULU Family team did for this summer 2020 issue.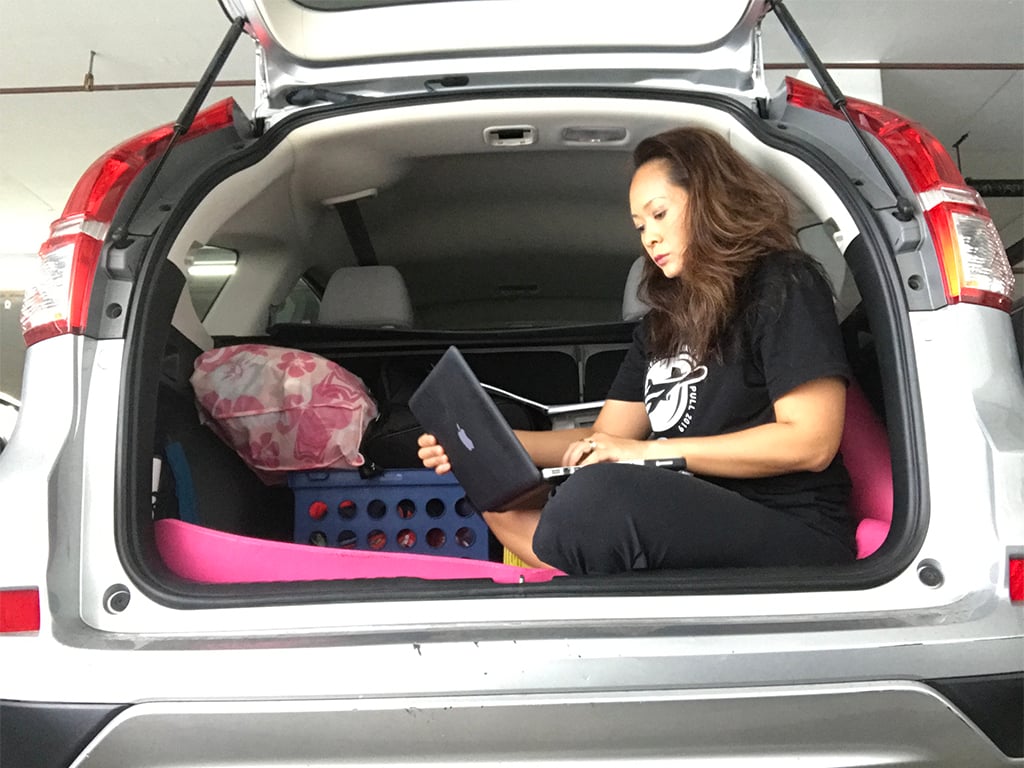 This was my new office during the stay-at-home order. My new "colleagues" (husband, daughter and dog) were upstairs at home.
When the stay-at-home order went into effect March 23, the HONOLULU Family team packed up the office to work from home. We wanted to continue engaging with you through our web pages, social media and digital newsletters.
Some of you were seeking ways to entertain your kids while sheltering at home, while others were looking for child care, free meals and resources.
Thank you for sticking with us. We know the past two months have been extremely tough. We've listened to your stories and have seen you shift into survival mode.
You're doing your best to protect, feed, teach, shelter and love your children.
Our team wanted to connect with as many families as possible. But we couldn't reach you with only our print magazine—major distribution sites were closed (libraries, schools, medical offices and stores).
That's why we launched this summer's issue of HONOLULU Family in a digital e-format.
Traditionally, the summer issue features the Best of HONOLULU Family, where editors and readers name their favorite places to eat, play, learn, shop, party and find services. We rolled out the Best of HONOLULU Family anyway, despite the COVID-19 pandemic—and fully aware of the volatile economy. Businesses eventually will bounce back.
Unfortunately, HONOLULU Family had to cancel all group photo shoots for the summer issue. No one knew the virus's impact, and the safety of our keiki models and their families is critical. We are sad for the children who were scheduled to be featured in this issue's Best of HONOLULU Family and Party Planning Guide.
These children were selected from a pool of 600 contestants in HONOLULU Family's 2020 Cover Kids contest. We will make good on our promises when group photo shoots become safe again.
As we inched closer to our production deadline, we decided to reschedule the cover photo, featuring just one child. Cover Kid, Lia, patiently waited for her shoot date—which ended up being a few hours before this digital magazine launched!
To ensure her safety, Lia wore a face mask (and a helmet and knee pads while she skated at an empty park). We asked her to stay at least 6 feet away from photographer David Croxford, who shot in record time—40 minutes.
Cover shoots typically take four hours!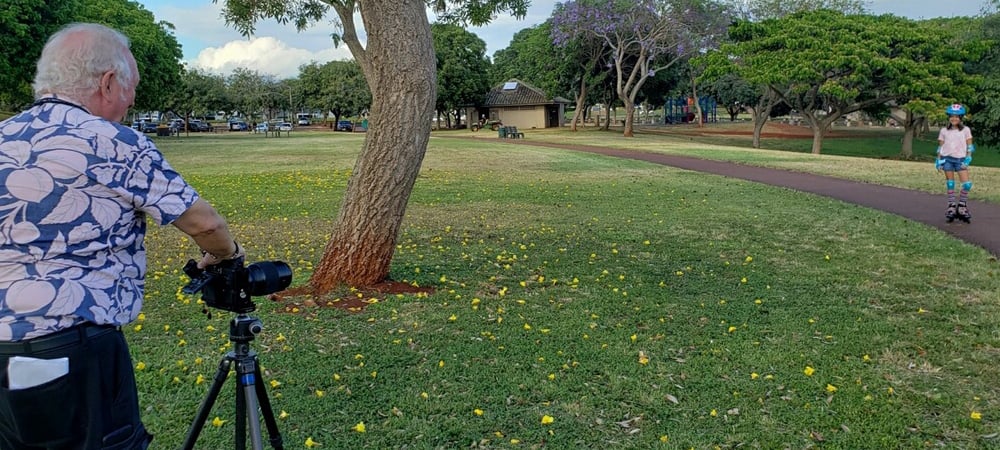 Photo: By Marissa Schultz
Photographer David Croxford works from a safe distance while Cover Kid, Lia, skates at an empty park.
Finally, we have a new series, Raising Keiki in COVID-19 that features personal accounts of families during the pandemic. To better understand what people are going through, I spoke with many families including single moms, a great-grandma, essential workers, a couple with a newborn son, plus many others.
We hope their stories inspire you and remind you that you're not alone in your struggles.
There are many more stories to tell. We would love to hear from you, so please reach out to HONOLULU Family, anytime.
Email us at info@honolulufamily.com, or say hi on our Instagram and Facebook pages.
We'll be working from home with our keiki!
Sincerely,
Cathy Cruz-George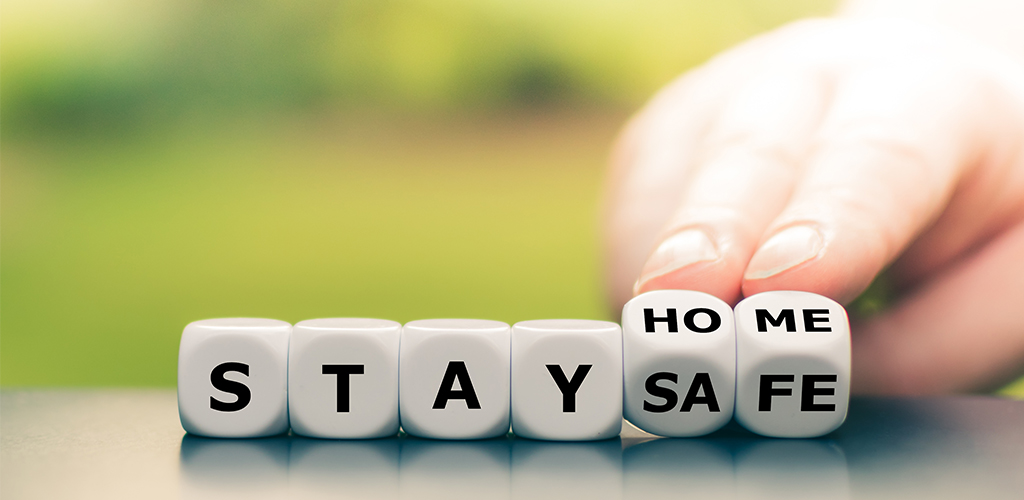 Photo: Getty Images