Editor's Page: Discovering Hawai'i, Again
Ready to re-explore.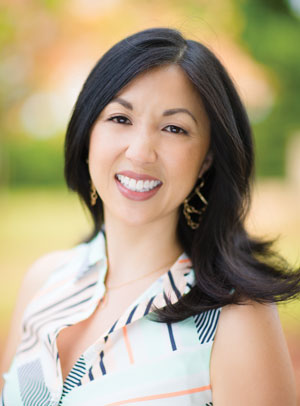 Christi Young
I hate to admit it, but too often I take Hawai'i for granted. Juggling chores, grocery shopping, sports practices, family gatherings and the baby usually means Cassera's requests to go to the beach or our plans to go hiking are put o until "next week" for weeks on end.
That wasn't the case when I first returned home after years living in Chicago, Washington, D.C. and West Virginia. I was excited to visit my kidtime favorite beaches and parks and the new malls, museum exhibits and activities that had popped up since I left.
Now, I'm experiencing that thrill again through the eyes of a new member of the HONOLULU Family team. Senior editor Jennifer Carlile Dalgamouni joined us in February after more than a dozen years in Europe. Born and raised in Honolulu, the former NBC News London web reporter is now a mom of 3- and 5-year-old boys. She and her husband are thrilled to be back home, exploring the island as parents. Her first assignment: Seek out hands-on food experiences for families. She dove right in and found nine places that not only teach your kids where food comes from, but could also spark them into tasting new dishes. I want to take my kids to try them all! See her story on page 14 in the magazine.
The summer is the perfect time to explore. That's what our Best of HONOLULU Family issue is about. Our readers and editors picked more than 50 places to play, shop, learn, eat and more including a pint-size rock climbing wall, a party spot where kids become pizza chefs, an outdoor preschool and an online shop featuring more than 20 local kids' lines. We had a blast finding our winners. We bet you'll find a few new favorites, starting on page 18 in the magazine.
Treat this entire issue as your summer time to-do list. Find 10 great events on page 8 in the magazine, pick up new reads selected by our kid reviewers, on page 6, then whip up tasty 30-minute meals by chef William Chen, recipes on page 10 in the magazine.
Here's to the best summer ever!