Editor's Page: Technically Speaking
It's amazing how tech-savvy a toddler can be.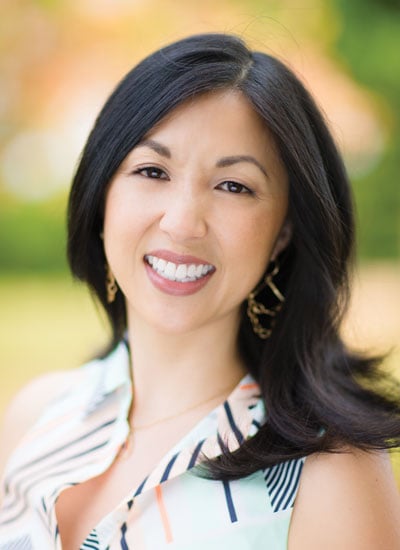 One day, Cassera and I were looking at photos of our family on my phone, when she asked me to "heart" a few of them. Then, on our way to the library, she asked me to hit "thumbs up" when a favorite song played on the car radio.
My name is Christi. I love tech. And, apparently, my 4-year-old daughter knows it. She could swipe her way through our iPhones at 2 years old and thinks she can heart (Instagram) and thumbs up (Facebook and Spotify) her way through life.
Technology is a great thing. My two sisters and I share our kids' funny and touching moments immediately through text photos and emails to my parents. My best friend from elementary school connects her parents in Mililani with their grandkids in San Jose through weekly Skype sessions. And everything you ever want to know is on Google. But how can you ensure that technology is bringing your family together instead of isolating everyone in their own worlds? We tackle that topic on page 15 in the magazine.
The summer is a great time to for children to explore something new, whether it's the arts, sports or just getting outside to discover nature. Find the right fit for your child's vacation in our comprehensive Summer Programs Guide on page 34 in the magazine. Sometimes the best way to spend time with the family is celebrating. Find the ultimate guide to your next children's party in our Party Planning Guide on page 24 in the magazine. We show you three cool theme parties you can throw at home.
Some of Cassera's favorite photos that I've posted on Instagram:

1. Shopping with the family and Super Cassera. #halloween #impulsecostumebuys #superheroes
2. We're revved up about our Party Planning Guide! Check out our sweet DIY rides! #behindthescenes #bts #honolulufamily #kidsparties
3. My morning coffee snack from the preschool baking session with my daughter. Yes, mister gingerbread man. You are about to be eaten.
---
Follow HONOLULU Family on Instagram and Twitter and watch for more giveaways on our Facebook page.