Editor's Page: Having a Ball
Cassera's first foray into flag football.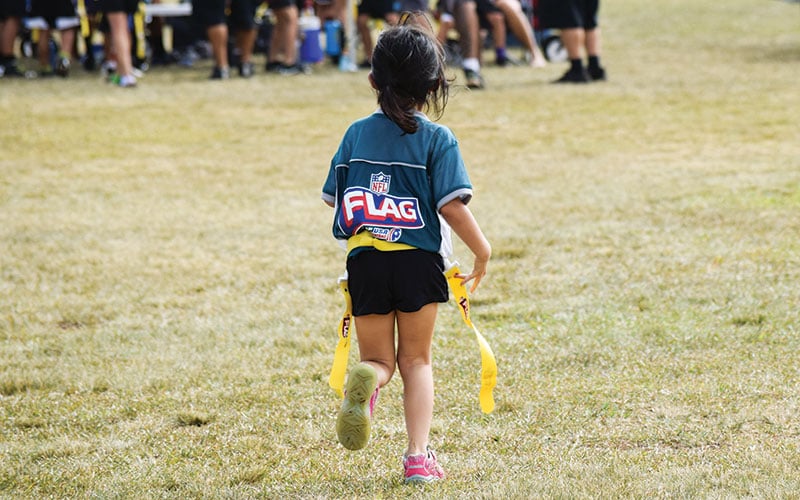 Cassera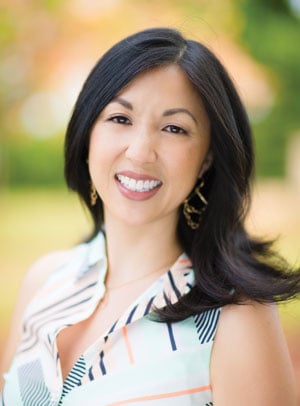 Christi Young
This year, Cassera is a first grader. More important for our schedules, she is a soccer player. We selfishly kept her out of activities as a preschooler, preferring to spend our rare free weekends visiting parks or the beach. Then, one day, she came home with a sign-up form for flag football that she had filled out herself. Okay. We got the hint.
In the spring, she played football. "Played" may be too strong a word for what actually happened. For 12 weeks, she stood on the field, sometimes running, sometimes snapping the ball. But, most of the time, the tiny girl on the field — wearing hand-me-down athletic shorts that barely stayed up — stared at interesting patches of grass, distracted the other kindergartener on the team, or looked over her shoulder to get "thumbs up" signals from her parents, cousins and grandparents, all while completely missing the action. Cassera's patient coach often had to literally pick her up and put her into position.
Still, Cassera looked forward to every practice, stopped complaining about the laps she ran with her first and second grade teammates and even opted to play additional games. So when she insisted she wanted to play soccer next, we immediately committed to fit the practices and games into our calendars.
We have it easy compared to families juggling multiple kids signed up for several activities, in addition to homework, family commitments, church and more. How do they do it? Senior editor Jennifer Carlile Dalgamouni chatted with busy families and a local psychologist for tips you can use right now to keep crazy schedules from making you crazier.
If the bigger problem is just getting everyone going in the morning, Chrissie Kaila Castillo of Café Kaila has three prep-ahead recipes for quick weekday breakfasts the kids will make a point of waking up for on. When you do have a free moment, check out 19 fun fall events, or let the kids discover hidden huts and tucked-away trails (in town!) in our Weekend Adventure.
Have a great school year!