Recipe: Dynamite Scallop Hand Roll
A simple and delicious dish to take to your next gathering.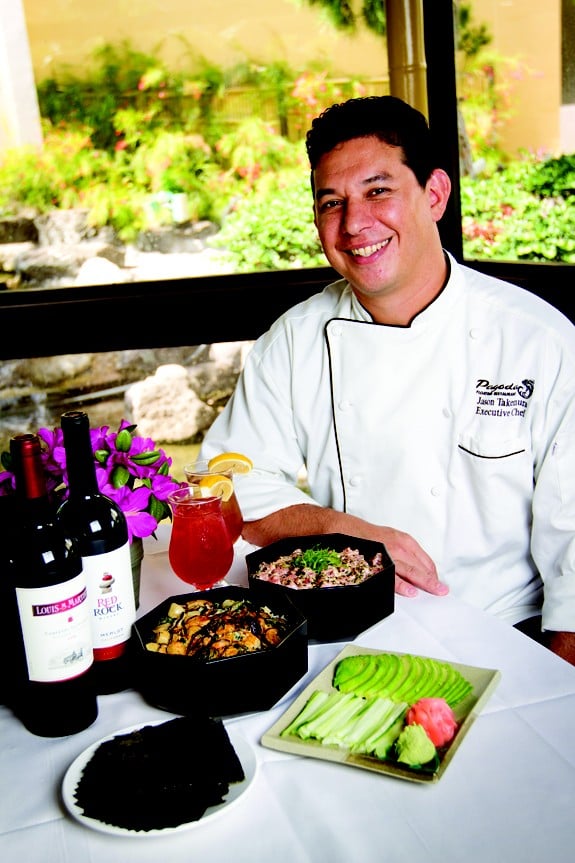 Dynamite Scallop Hand Roll
Ingredients
4 cups cooked rice
Nori sheets
1 avocado
Cucumber, seeded and sliced thin in four-inch strips
Sushi vinegar, to taste
1 pound raw bay scallops
3 cups raw spinach
10 pieces shiitake mushroom, sliced thin
3 tablespoons mayonnaise
1 tablespoon sesame oil
Cayenne pepper
2 tablespoons orange tobiko
Salt and pepper, to taste
Instructions
Cut nori sheets into quarters.
Sauté mushrooms on high heat and season with salt and pepper. Allow liquid to evaporate.
Add spinach and briefly cook until leaves are wilted. Set aside and cool.
Squeeze out excess liquid and mix with remaining ingredients.
Assemble. Place rice in an oven-proof serving dish. Spread the scallop and spinach mixture evenly on the top and broil until golden brown.
Create hand rolls by wrapping nori around mixture, rice, avocado and cucumbers.
Prep Time: 5 minutes
Work time: 10 minutes
Source: Jason Takemura