Diamond Head in Your Backyard at La Pietra Townhomes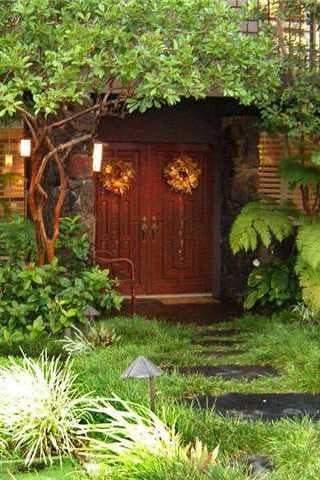 Tucked away along the slopes of Diamond Head, the La Pietra townhome community is one of the neighborhood's best-kept real estate secrets and one of Oahu's most exclusive addresses. The 38-unit development was built in 1970 on part of the former Dillingham Estate (the remainder of the estate is now La Pietra School). With interiors ranging between 2,100 and 2,500 square feet, the townhomes offer turnkey living at a lower per-square-foot price than many nearby high-rise apartments on the Gold Coast.
The development, which is within walking distance of the beach, Kapiolani Park, Honolulu Zoo and the Outrigger Canoe Club, has four buildings situated on five-plus acres, which have been beautifully landscaped and maintained over the years. There are several different floorplans, the smallest of which have two bedrooms and two-and-a-half baths and 2,152 square feet, while the larger units have either three or four bedrooms and three-and-a-half baths with between 2,228 and 2,496 square feet of interior space. Most units have Diamond Head, Gold Coast and Waikiki views.
There are currently five townhomes on the market with prices starting at $2.35 million for a nicely outfitted two bedroom/two-and-a-half bath unit (pictured below) and going as low as $1,295,000 for a three bedroom/three-and-a-half bath in original condition.
For information about the unit pictured below, contact Sachi Hawaii, 596-8801, info@sachihawaii.com.