Decompressing and Disconnecting During the Holidays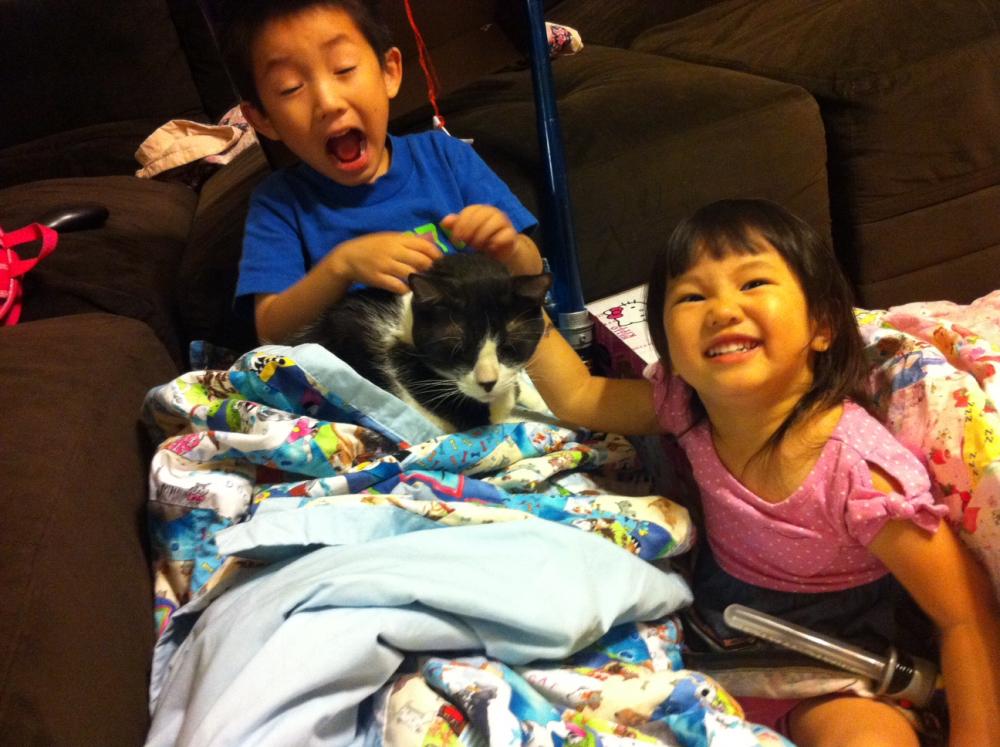 I'm on vacation! It's a phrase I rarely ever use as a busy public relations executive where the work never seems to end, but boy does it feel good to say it. I'm on vacation!
For the next two and a half weeks my goals during the holiday break are simple. Completely disconnect from the office, avoid the temptation to check my work email, and spend some real quality time having fun with my family and friends. The first two are going to be a challenge (since I'm kind of a workaholic), but I have a feeling Ensen and Avery will keep me in check while there are at home on holiday break also.
While Kelly is busy working through the end of the month, the kids and I have already started plotting a handful of activities to keep us busy and out of the house. Of course, these plans could be sabotaged, depending upon what Santa Claus brings this Christmas. Assuming there are no curve balls, our plan is to spend quality time together learning, exploring and enjoying. Our agenda looks something like this:
Holoholo: Having Fun Around the Island. Ensen has made it clear that getting out of the house this holiday break is a priority. On the top of his agenda? A visit to Sea Life Park to learn more about our friends in the ocean. While there, we'll feed the sea lions and watch those amazing dolphins fly out of the water. Next on the list, we'll head to the Children's Discovery Center in Kakaako. I always enjoy seeing the smiles on the kid's faces, as they get creative in the different play areas. I have a feeling you'll also spot us at the Honolulu Zoo and Bishop Museum.
Master Chef: Cooking and Baking Fun. It's been months since we fired up the mixer and made delicious homemade bagels. Now that we'll have some time, I'm looking forward to spending more time in the kitchen with the kids. Avery likes to throw the flour on the counter and roll the dough. Ensen likes the technical part of making the hole in the middle, stretching the dough out to rise, then sprinkling the seasoning on top. Teamwork in the kitchen should result in some tasty holiday gifts, such as bagels, bread and cookies for family and friends.
Noodle Mania: The Quest for the Best Udon. When it comes to food, Ensen loves his udon noodles. His current favorites are found at Jimbo, near McCully and Tadashi, in Pearl City. When we were discussing our plans, he suggested, "Let's have udon for lunch while we're out holoholoing." I then suggested that we eat at a different restaurant that serves udon every day. Based on the way his eyes lit up and the smile on his face, I have a feeling we'll be eating a lot of noodles over the next two weeks.
Horseplay: Fun Things to Do Around the House. Let's face it, there's going to be a day or two when we don't feel like leaving the house at all. This should not be a problem, since the kids said they could invite friends over to play. They'll be busy building a clubhouse out of boxes, planting the Venus flytrap kit Ensen received as a gift, looking for lizards and worms (Avery's favorite thing to do outside), creating crafts, engaging in pretend play and watching some of our favorite family movies at home. All of which sounds awesome to me!
My wish this holiday season is that everyone can enjoy some time off with their loved ones. I'm truly cherishing this quality time with my family and friends. Every moment I spend with Ensen and Avery is a reminder of how quickly they are growing and how important it is to savor every minute we have together. As my colleagues at the office say, "The work will still be here when you return." They are right.
Sorry to cut this post short, but I've got to go. I'm on vacation! 😉
Nathan Kam is a Honolulu public-relations executive, husband and a proud daddy of two incredible kids, Ensen (5) and Avery (2), who enjoys cooking, gardening, traveling, blogging and golfing. You can reach him via email, Twitter, Facebook, LinkedIn or via his personal Kam Family Blog.