CorePower Yoga to open at Ward Village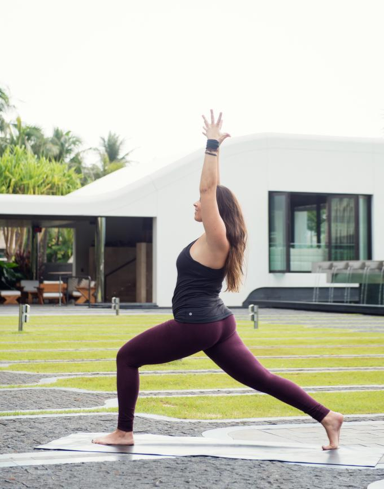 Since its 2012 arrival at Kahala Mall, CorePower Yoga has developed almost a cult-like following for its Sculpt, Hot Power Fusion and other heated yoga sessions. The classes are typically packed, with mats having to be placed only inches apart when the most popular teachers are instructing.
It's hard to explain why so many people, myself included, have become CorePower fans. There's just something about the way you feel after sweating it out in Sculpt that keeps you wanting more. So I'm sure a lot of people will be happy to hear the Colorado-based company is opening a second Oahu location, this time in a 5,000-square-foot studio below T.J. Maxx at Ward Village.
The Ward space, set to open in December, will feature two large yoga rooms, along with changing rooms with showers and private lockers and a retail boutique. The studio will offer CorePower Yoga's signature heated power yoga (beginning to advanced classes), Yoga Sculpt and Hot Power Fusion. And like at the Kahala Mall space, the Ward studio will organize yoga teacher training and lifestyle programs, such as boot camps and wellness cleanses.
As part of the CorePower launch in Kaka'ako, Ward Village will be providing free community yoga sessions in partnership with CorePower Yoga and its instructors. The series, which launches Thursday, Nov. 13, will include complimentary classes every Thursday from 5:30 to 6:30 p.m. on the lanai of the Ward Village Information Center courtyard (former IBM Building). Space is limited to 50 people, on a first-come, first-serve basis. Yoga mats will be available for use. Sessions on the first Thursday of each month will also feature a complimentary glass of wine.