Cool Jobs: What It's Like Being a Deep-Sea Archaeologist
What does your child want to be when he or she grows up? Meet a deep-sea archaeologist.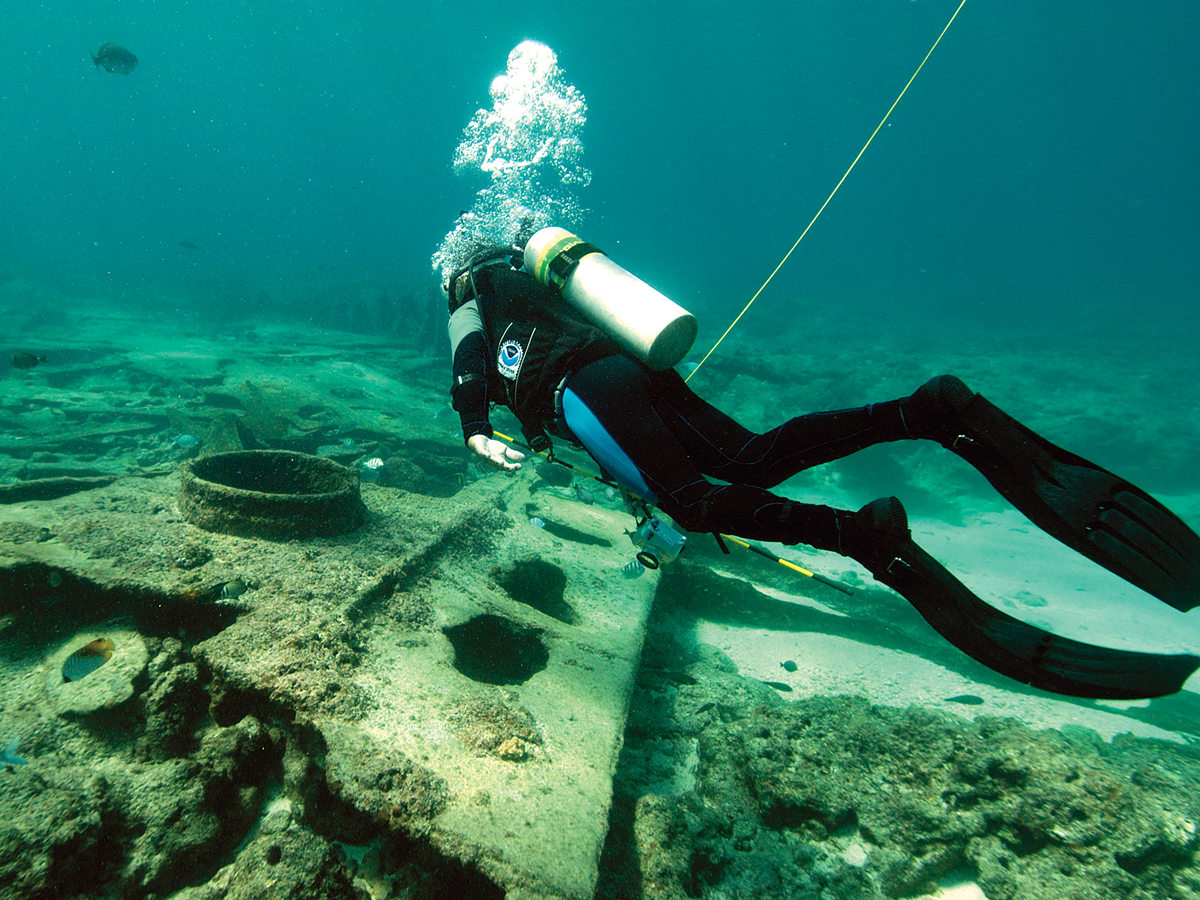 Photo: Courtesy of Robert Schwemmer of the National Oceanic and Atmospheric Administration
Hans Van Tilburg examines remains of the Dunnottar Castle, a full-rigged ship that was lost at Kure Atoll in July 1886, while carrying coal from Australia to California.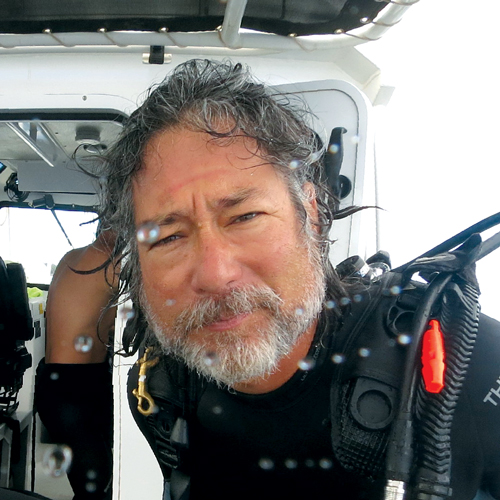 Photo: Jeff Kuwabara
Hans Van Tilburg
Maritime archaeologist and historian, Office of National Marine Sanctuaries Maritime Heritage Program, National Oceanic and Atmospheric Administration
57 years old
Education
Bachelor of Arts in Geography
Masters in Maritime History and Nautical
Archaeology
Ph.D. in History
What It Takes
"It's not simply a matter of finding a shipwreck and trying to discover its identity. It's a matter of carefully and systematically retrieving all information from the site and fully interpreting these observations to learn something new about the past event."
"As a maritime archaeologist for NOAA, I'm responsible for the discovery, inventory, assessment and protection of selected historic submerged properties."
---
SEE ALSO: Cool Jobs: Meet the Hawai'i Wāhine Who Helped Navigate the Hōkūle'a
---
Challenges
"Sometimes just getting to the wreck site seems to take a herculean effort. In 2007, we assisted the Alaska state archaeologist in the discovery and survey of the wreck site of the Clara Nevada (a wooden passenger steamer that struck a reef and caught fire on Feb. 5, 1898). We had to fight wind and sleet and temperatures in the 30s. By the time we had donned the heavy suits and tanks, and climbed from the vessel into the launch, we were exhausted—and the dive hadn't even begun!"
---
SEE ALSO: Cool Jobs: Meet the Local Mom Helping to Save Hawai'i's Seabirds
---
Epic Tale
"One of the oddest sites we ever recorded was a Civil War-era U.S. Navy steamship wrecked in the middle of the Pacific at Kure Atoll. In 2003, during the site survey, we literally had to hold on tight to the bottom and, through the surge and currents, creep through coral grooves as the breakers were crashing over our heads, to get pictures and measurements of the artifacts of the ship. It's now a book (A Civil War Gunboat in Pacific Waters: Life on Board USS Saginaw) and a dive I won't forget."
Pay Range
"A maritime archaeologist is a professional archaeologist with the additional skill set of diving and specialized equipment thrown in, so I think the typical pay would be around $70,000 per year."
---
Cool Jobs: What It's Like Being a Water Slide Tester at Wet'n'Wild Hawai'i
---