Condo Sales Surge on O'ahu
Multifamily housing sales soar 22 percent on O'ahu as prices dip 6 percent.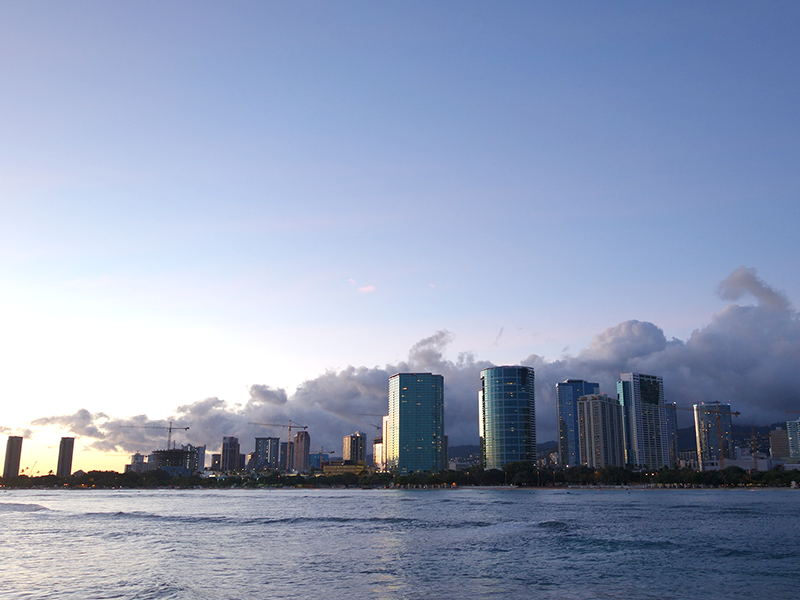 The number of condominium sales on O'ahu surged nearly 22 percent with prices dropping 6 percent last month.
There were 500 existing condos that were sold in June, the highest number of sales since June 2007. That compares to 411 units sold in June 2014, according to the latest figures released by the Honolulu Board of Realtors.
The median price for condos fell 6 percent to $338,500 from $360,000.
Meanwhile, there were 324 single-family homes sold in June, up about 7 percent from 303 homes that closed in the same month a year ago. Prices remained unchanged at $700,000.
"June saw a very high volume start to what is traditionally a busy season for housing sales," says Jack Legal, president of the board.
The drop in the median condo price in June was the result of many of the sales being in the lower price ranges, he says, "and is in line with our staunch belief that Honolulu's market needs housing at all price points of the spectrum to remain healthy. It is unclear whether the median price for condos will remain at that level. What is clear is that demand will continue to outstrip supply for the foreseeable future."
In the first half of the year 2,383 condos and 1,589 single-family homes exchanged hands, up 3.3 percent and 3.4 percent, respectively, compared to the first six months of 2014.
Prices are up slightly for the first half of the year, up 2.3 percent to a median $685,000 for single-family homes and up 2.4 percent to $358,500 for condos.
In a report in March, the University of Hawai'i Economic Research Organization predicted single-family homes would rise to a median price of $709,600 and condos would reach $365,000 this year.