Condo Rescue
A new Hawaii state law makes banks pay their fair share.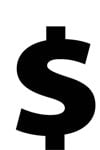 If you're the owner of a single-family home, or just a renter, you might have missed one of the pains of being a condo owner during the housing crunch of the past few years. Normally, the owner of every condo unit pays a monthly maintenance fee, to cover upkeep of common areas and other property costs. When a bank forecloses on a unit, though, it stops paying that fee, leaving the condo association holding the bag. With less money coming in, associations have often been forced to jack up the maintenance fees for everyone else in the building.
A new law passed this legislative session promises to fix that problem. The law allows a condo association to collect a six-month special assessment from the mortgagee, typically a bank, or a third-party purchaser of a unit with a recorded lien for delinquent common assessments. The legislation was introduced by Rep. Cindy Evans of the Big Island, "because [she] felt it was unfair that owners in good standing had to pick up the tab for the unpaid assessments."
Under the previous law, condominium associations (HOAs) were dead last on the priority list to assess delinquent fees—first came real-property taxes, then mortgage lenders and, last, the association. The association only got paid after the foreclosed property was sold, which often took years. During this time, the association would continue to accrue costs, with no responsibility from the foreclosing banks, who meanwhile were benefiting from the HOAs continued common maintenance.
This new law, then, is a small victory for condo associations. No longer dead last on the food chain, they now boast a limited-priority lien, the right to demand six months of unpaid common assessments at the time the unit is foreclosed upon, instead of having to wait for a third-party sale.
This six-month special-priority lien is standard across the country and accepted by lenders as a reasonable compromise to compensate associations for underwater units. It works not only to the advantage of HOAs, but condo owners, none of whom want to be picking up the tab for their underwater neighbors.
The law takes effect July 1.